I am sure frequent travellers to China have experienced the frustration of not being to access your regular internet when you are in the country.
Yes, while we respect China's need to control the internet, travellers just want to use our internet as we usually do to perform basic tasks like web searches and checking our emails.
There are many sites which are blocked in China, with the list constantly growing. Wikipedia has an updated list of high profile blocked websites. Here is my own list of top ten sites which are blocked which caused the biggest inconvenience for me (and I believe for most other travellers too):
1.
Gmail
This is the most troublesome as many of us uses Gmail as our regular personal email account. You will not be able to access your emails at all. This means you cannot check flight bookings, hotel itineraries and other related stuff on your Gmail account.
2.
Google and all Google related services
Most of our smartphones and laptops are set to surf the internet with Google as the default search engine. It does not work in China which means you won't be able to perform basic internet searches unless you switch to another internet browser. Also, I find it extremely annoying that I cannot use Google Map and Google Translate; tools which are very useful when traveling.
3.
Facebook
While Facebook is one of the most popular social networking platform globally, it is not welcome in China. You won't be able to post travel photos or videos to brag to your friends on Facebook.
4.
Twitter
Sorry if Facebook is out, so is Twitter.
5.
YouTube
No you won't be able to watch your favourite cute cats videos while traveling in China.
6.
Instagram
Want to post an OOTD and share on your glamorous travel moments? Sorry, no.
7.
Blogspot
No you won't be able to blog or read blogs that are hosted with blogspot.
8.
New York Times
Please read China Daily.
9.
BBC
Again, please read China Daily or watch CCTV for your news fix.
10.
Yahoo! Hong Kong, Taiwan and Japan
Thinking you can switch to Yahoo if you can't get Google? Think again.
So there you go. Pretty inconvenient isn't it? Especially if you are the kind of traveller that likes to stay connected all the time and be aware of what else is going on in the world.
Of course, there are China alternative websites and web services like Baidu and WeChat which works just as well as their international counterparts, if not better, but not everyone knows Chinese. For short trips, it will be too troublesome to set up these accounts from scratch or familiarise yourself with them.
Solution?
Get a temporary VPN subscription. Just search for VPN and there will be instructions on how to get it.
What is VPN?
VPN or Virtual Private Network is a method used to add security and privacy to private and public networks, like WiFi Hotspots and the Internet. A VPN subscription will enable you to surf the internet in China, as if you are surfing the internet from your country or any other country which you choose to connect from in the VPN provider's list.
Usually, most of the VPN providers provide 10 days or a month for a free trial. If you traveling to China for a short trip, you can subscribe and try out the service for FREE within the trial period which is usually more than enough for most travellers.
Remember to unsubscribe after that or you will be paying the subscription fees after the free trial is over.
After you have subscribed to a VPN service, they will prompt you to install it on your various electronic devices like your laptop, tablet or smartphone. Most VPN services allow you to connect to multiple devices. Setting up is easy; just follow the instruction from the VPN provider.
One thing to note – it is much easier to get your VPN subscription while you are still in your country. It will be harder to do so when you are already in China as your personal email (Gmail) and search (Google) may be blocked.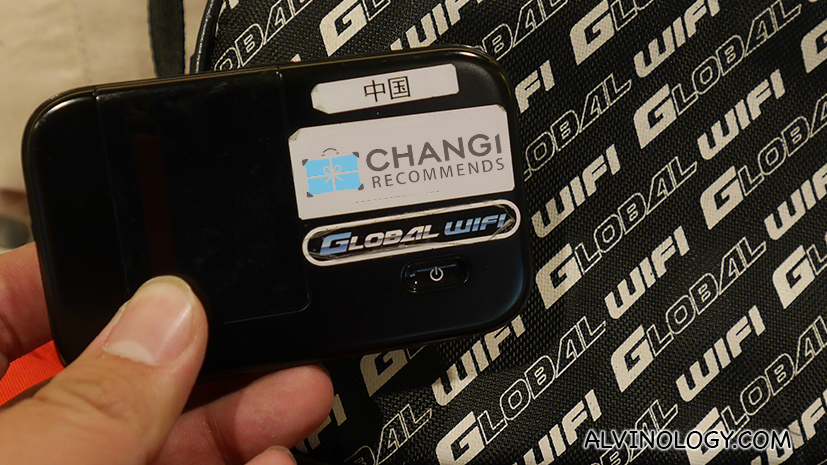 If you are traveling to China from Singapore, consider renting a internet travel router from Changi Recommends. They provide rental for China travels. Note that VPN is not included. Hence get your own VPN subscription done before your trip so you can access  your regular internet while traveling in China. 🙂