Despite being a member of ASEAN, few Singaporeans have ever ventured to Brunei as it is rarely thought of as a holiday destination. It is two hour flight from Singapore and unlike other regional countries which offer value for money holidays, well, since the Brunei dollar is pegged to the Singapore dollar and the prices you pay in Brunei are on par with Singapore – if not somewhat higher at times. Recently, I had the opportunity to visit Bandar Seri Begawan, the capital because I was flying Royal Air Brunei from London to Singapore and they offered me a free stopover in Brunei. Since Brunei had somehow eluded me all this time, I welcomed the opportunity to explore their capital. And in spite of Brunei's immense oil wealth, it didn't quite feel like a smaller version of Dubai – it reminded more of a small Malaysian town from the 1990s.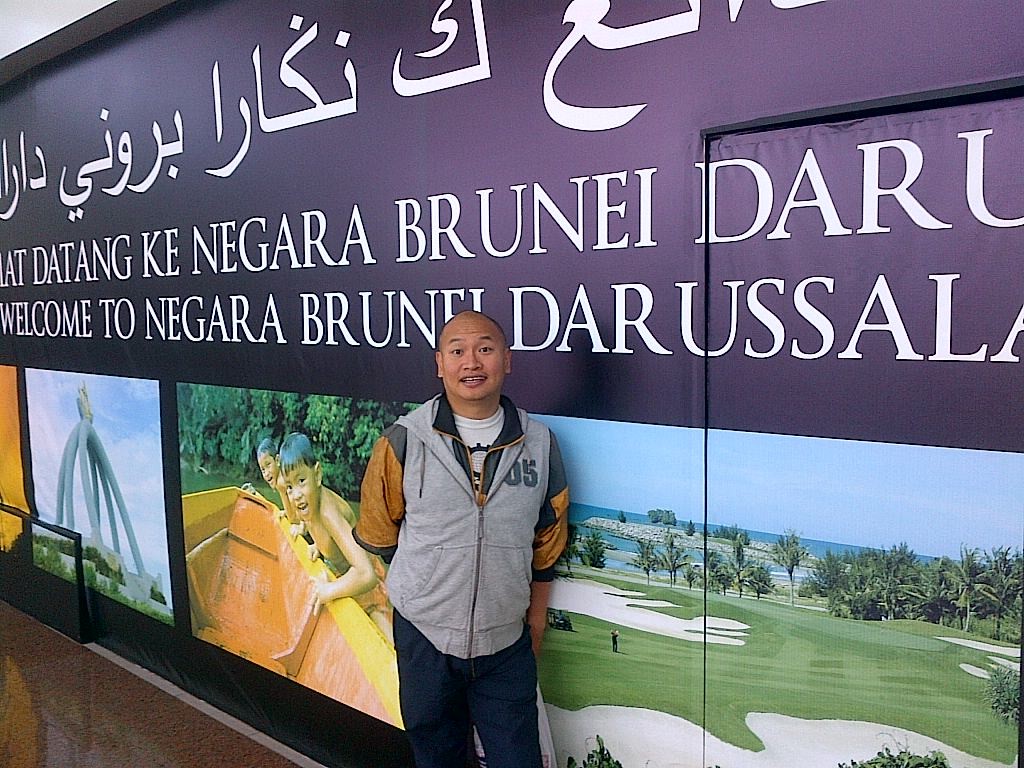 So what did I make of Bandar Seri Begawan (BSB)? It was a sleepy, small town that reminded me of smaller Malaysian towns from back in the 1990s. With a population of just around 280,000 in the metropolitan area of the capital, it has less people than Ang Mo Kio. Unlike Singapore, Jakarta or Kuala Lumpur, the population density of BSB is low – the actual center is small and everything is within walking distance, but there are the sprawling suburbs that spread out very far. To understand the geography of this city, you have to understand that petrol is extremely cheap – Brunei has immense oil reserves and practically all the locals have a car. By the same token, that means that public transport is limited to a bus service which is aimed at getting you from BSB to other towns in Brunei, but if you are trying to get your way around BSB, the local buses are not regular (about a 20 minute interval) and they stop running at 6 pm. If you want to go anywhere after 6 pm, you will need to take a taxi and that's when you get royally ripped off. I inquired about a trip to a destination from my hotel 5 km away (hence a 10 km round trip) and was quoted B$50. The driver just shrugged his shoulders and was like, "what are you going to do, walk in the rain?"
Hence the logical solution to this conundrum is to rent a car, given the price of petrol, actually makes it quite reasonable if you are happy to drive yourself around.  Roads are of excellent quality and driving around should be a breeze. There are quite a few interesting sights located away from the very center of downtown BSB such as the the Jerudong Park, Gadong Mall (known as just 'The Mall') and the Gadong Pasar Malam and having a rental car would give you the freedom to visit those without being at the mercy of the limited bus service. Many of the hotels will have some kind of shuttle bus service if they are located outside the downtown area and you should try to take advantage of these. The shuttle bus from my hotel dropped us off in front of the Yayasan Sultan Haji Hassanal Bolkiah mall – the malls (which felt like a throwback to the 1980s) were really nothing disappointing compared to anything you would find in Singapore or KL, so we proceeded to explore the Kampong Ayer (Water Village) whilst it was still reasonably cool in the morning.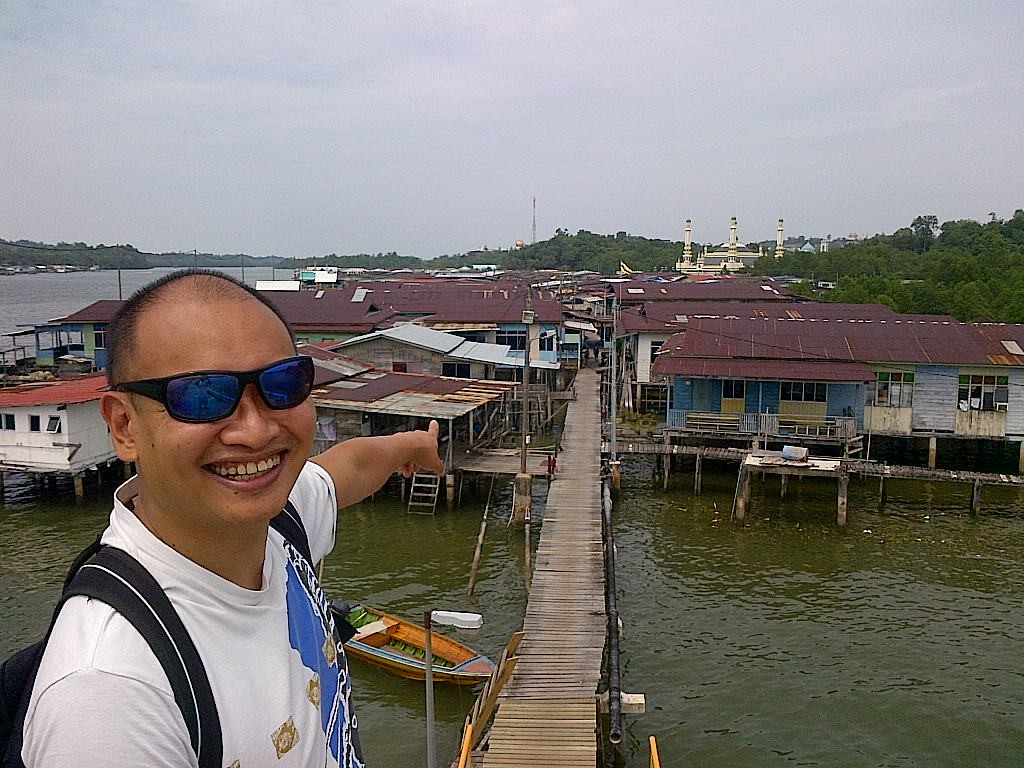 The Kampong Ayer is actually really fascinating – the banks of both sides of the Sungai Brunei (Brunei river) are full of wooden houses raised on stilts, housing over 30,000 people. It was like stepping into another world as one walked along the raised platforms amongst the houses – some of them had their front doors wide open so you could look right in and see a grandmother watching television or preparing a meal. There was an extremely relaxed atmosphere there, with people living in such close proximity to each other in these houses. Some the wooden walkways were poorly maintained and I had to watch where I was stepping to avoid plunging a few meters into the Sungai Brunei below me – that didn't faze the locals though as I saw children run and even cycle along these wooden walkways, skipping over the gaps with ease. The Kampong Ayer really had a genuine feel of a 'kampong' – a throw back to another era, where people had a much slower pace of life in the village. There were shops, mosques even schools in the water village.
You could choose to take a water taxi to explore the Kampong Ayer – it should cost around B$1 for any short journey across the water but beware of English-speaking boatmen who will offer to take you on a tour if you look like a tourist and they will charge anything from B$20 to even B$40 for such tours, so always make sure you establish a price before starting the journey. Otherwise, you can actually pretty much wander around the northern side of the Kampong Ayer via the network of bridges without actually crossing over to the southern side by boat. Admittedly, the southern side is pretty similar to the northern side and the novelty of the boat ride wears thin after a minute or so. There is however, a small, free, water village museum across the river from the town center. You can easily spend an hour or two wandering around the Kampong Ayer leisurely, but it is best explored early in the morning before it gets too hot. Do check the weather forecast before heading to Kampong Ayer as you really don't want to do this in the rain.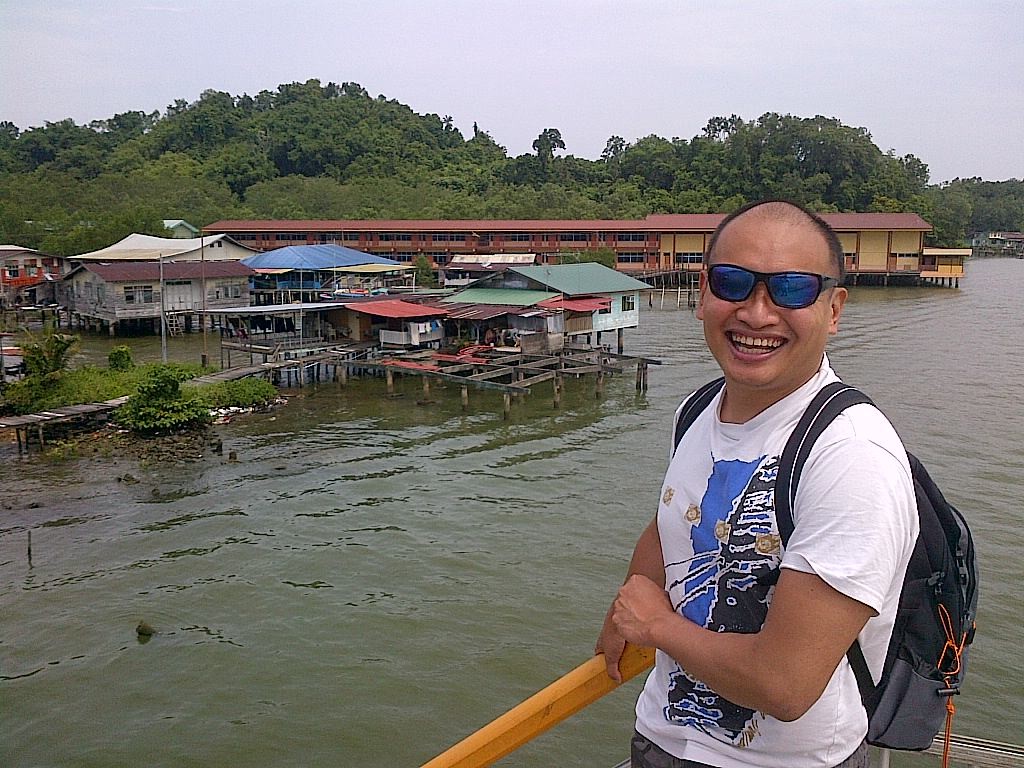 Apart from the Kampong Ayer, you can explore the big mosques like the Omar Ali Saifuddien Mosque and the Jame' Asri Sultan Hassanal Bolkiah Mosque. To be honest, I found them rather disappointing, having visited other grander mosques like the Sultan Qaboos Grand Mosque in Muscat, the Blue Mosque in Istanbul, the Great Mosque of Kairouan and the Masjid Negara in Kuala Lumpur. I was under the impression that a country like Brunei might have had all the money in the world to build super grand mosques and don't get me wrong, they are very grand indeed but just not quite on the scale I had expected. I was disappointed in the way the tourists were only allowed to walk onto a small brown carpet in the Omar Ali Saifuddien Mosque – it was like, "cover yourself up with this black cloak, stand on this brown carpet and go no further". As I stood on the brown carpet in my black cloak, I noticed a local sleeping on the carpet not far from me and nobody seemed to care or mind if that was appropriate behaviour. I remember given a free grand tour of the Suntan Qaboos Grand Mosque in Muscat by a friendly English-speaking guide and then being offered dates after the visit – such was the Omani hospitality and their desire to share a bit of their faith with visitors. My experience with Brunei couldn't have been more different – having traveled extensively in North Africa, Middle East and South-East Asia, this must have been one of the least welcoming mosques I have ever visited. That's the flip side of a country that is not touristy I suppose.
Not to be missed is the Royal Regalia Museum (located next to the Brunei History Center) which displays the grandest of the Sultan's royal accessories – let's just say it is mind blowing how rich this Sultan is and whilst I found it a bit boring after a while, I appreciated having a free, air-conditioned museum to visit as it can get hideously hot in BSB. Still, it was a good way to learn about that the role Sultan played in Brunei. If the heat and the humidity gets too much for you, there are two more museums for you to visit: the Malay Technology Museum and the Brunei Museum but these are not located within walking distance from the downtown area. By road, the Malay Technology Museum is about 6.5 km from the Royal Regalia Museum and it would be either a bus or a taxi ride to get there as 6.5 km is way too far to walk.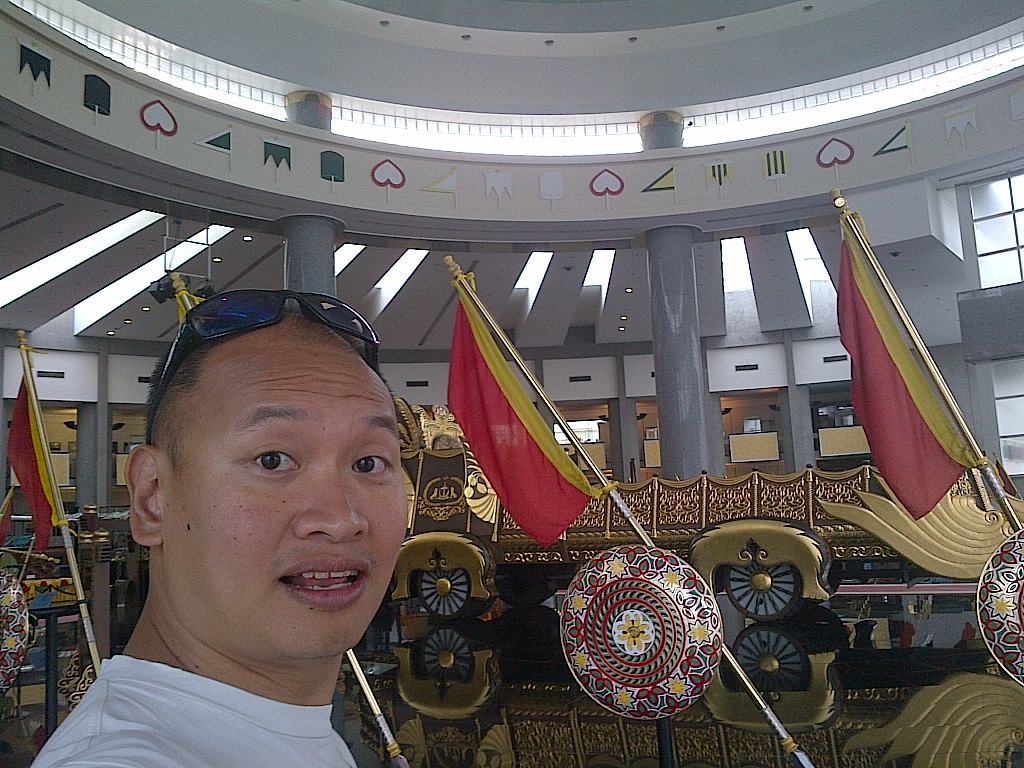 I'm afraid that is really it for the center of BSB but that is plenty for a tourist to do in a day – which is pretty much the average time a tourist will spend in Brunei. If you had more than one day to spend in Brunei, then I would recommend getting out of Brunei and visiting the interior, such as going to a nature reserve lodge in Temburong. But otherwise, I can see why most visitors would shun Brunei for other destinations in Malaysia and Indonesia instead: Brunei isn't cheap, public transport isn't well organized and there really isn't that much for tourists to see and do. However, most of the best attractions like the museums and Kampong Ayer are free to visit, the food is usually very good, it is an extremely safe country and most of the locals speak English quite well. Most of all, there are hardly any tourists in Brunei – trust me, if you have seen the way Sentosa is overrun with PRC tourists, you would appreciate a tourist destination off the beaten track.
Royal Air Brunei will offer you a free stopover in Brunei (which includes hotel & breakfast at a very respectable hotel) if you do not have a same-day connecting flight at Brunei International Airport. Please note that if you have a same-day connection at Brunei airport for your route, then you are not eligible for this free stopover. If in doubt, please always check with your local Royal Air Brunei office before booking your flight. For a very small country, they do have a respectable international network with long haul destinations like London, Dubai, Melbourne, Jeddah and Shanghai, with Brunei as its hub. So for example, if you wanted to fly from Singapore to Melbourne or Dubai, you could consider flying via Brunei with Royal Air Brunei. Otherwise, for my readers in Singapore, if you can get hold of a cheap ticket with someone like Air Asia, you could have a restful weekend in Brunei that is quite different and can be interesting.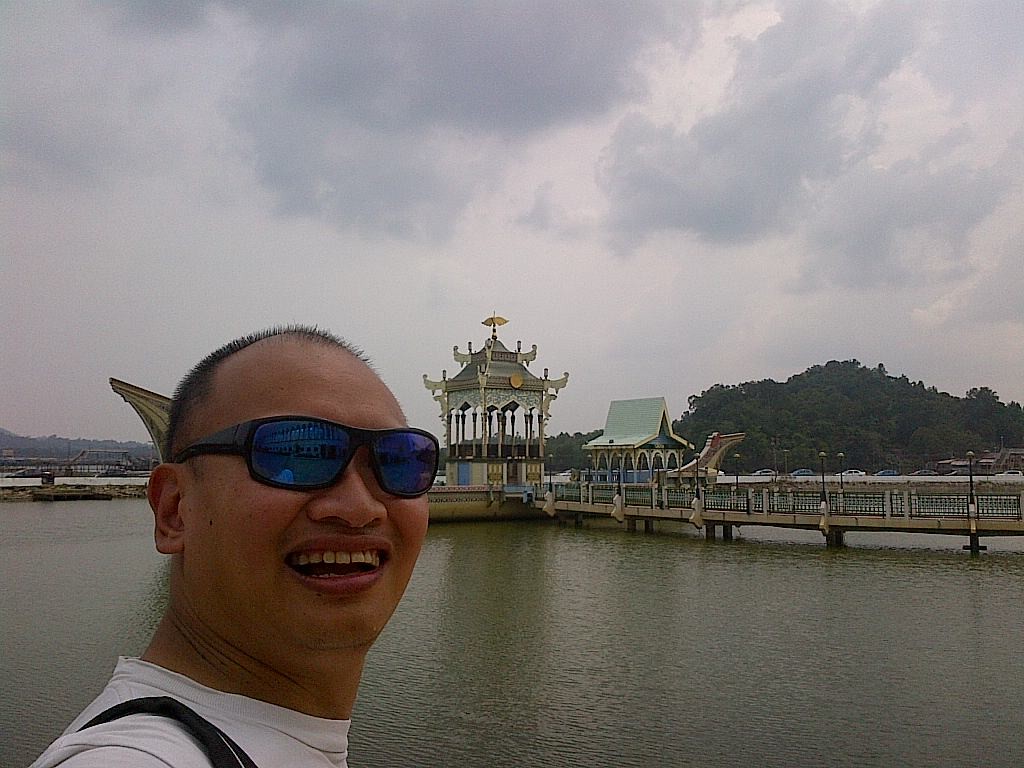 As you can tell, I was not sponsored by Royal Air Brunei or anyone at all to do this travel piece – hence it was refreshing to be able to be quite blunt and honest about my experience. What about you, have you visited Brunei before and what was your experience? Did you have fun in Brunei? Would you recommend visiting Brunei? Please let me know your thoughts, leave a comment below. Many thanks for reading.