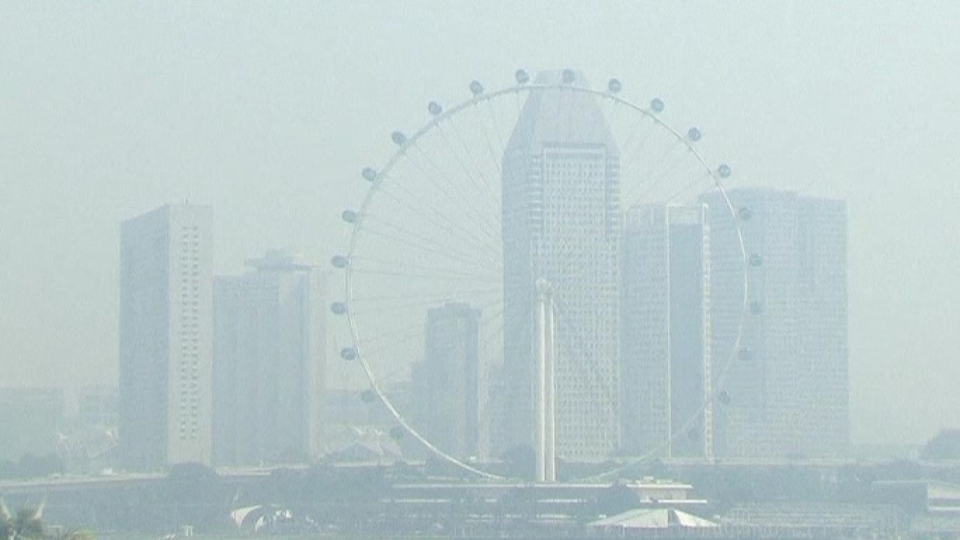 Sick of the haze?
The only way to stop it is to hurt the coffers of the culprits who sparked the haze-causing fires. We are not powerless as individuals if we band together.
Collectively, we can start a class action suit like what what the Singapore Swimming Association is seeking to do against Singapore-linked companies that are involved in the burning of forests in Indonesia; or we can boycott the products or services from companies directly responsible for the haze or those with links to these companies.
For a start, the Singapore National Environment Agency (NEA) had issued five companies with Preventive Measures Notices under the Transboundary Haze Pollution Act.
Who are the five companies?
1.
PT Bumi Mekar Hijau
PT Bumi Mekar Hijau is a subsidiary of Asia Pulp and Paper Company (APP), an Indonesian company with an office in Singapore. It has concessions amounting to 250,370 hectares in Ogan Komering Ilir, South Sumatra, Indonesia. Based on data from the Indonesian Forum for the Environment, most of the locations of fires in the province are on the company's concessions. 
APP is one of the world's largest pulp and paper companies. It markets its products in more than 120 countries across six continents. With it's large size, APP needs to be held accountable if one of it's subsidiary is misbehaving.
Moreover, APP has a dedicated section on it's corporate website on SUSTAINABILITY covering topics like FIRE MANAGEMENT and ENVIRONMENTAL RESPONSIBILTY. Ironic isn't it?
Note that NEA also served notice to APP, seeking information on its subsidiaries in Singapore and Indonesia, as well as measures taken by its suppliers in Indonesia to put out fires in their concessions.
To boycott brands associate to APP, here's a link to all brands belonging to them: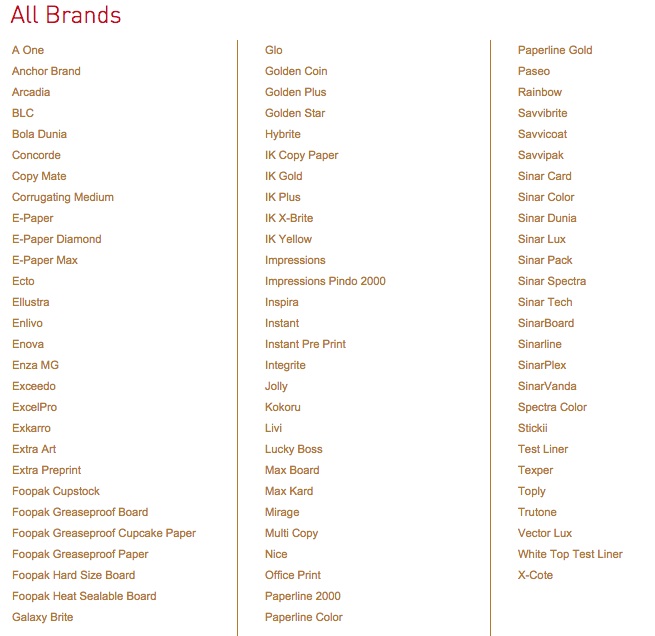 2.
PT Rimba Hutani Mas
The office address for this timber company is Jl Marsma R Iswahyudi 50, via Yellow Pages. From a earlier recruitment ad posted in June, the contact for their HR personnel is [email protected].
The website, rimbahutanimas.com leads to a dead link.
3.
PT Sebangun Bumi Andalas Wood Industries
I can't find any information about them online. Please email me if you have any leads.
4.
PT Bumi Sriwijaya Sentosa
I can't find any information about them online. Please email me if you have any leads.
5.
PT Wachyuni Mandira
This is a shrimp farm? If it's the shrimp farm company, here's the Facebook page and the company blog. I can't find more information about this company online. Please email me if you have any leads.
Combating the haze takes a lot of effort, not just in Singapore, but from across the region, involving all the countries and people that are affected, including Indonesia and Indonesians too.
We can make a difference. It all starts with baby steps.
For instance, a volunteer group in Singapore is seeking to sue companies involved in starting haze-causing fires in Indonesia, and is looking for an "ideal plaintiff" and money to do so. Please step forward and contact them if you happen to be such a plaintiff.
The group is led by Dr Ang Peng Hwa, a professor at Nanyang Technological University's Wee Kim Wee School of Communication and Information (WKWSCI). I know Dr Ang. He was the dean at my alma mater when I was studying at WKWSCI. A trained lawyer, he is a no-nonsense guy who gets things done. I think what he is doing is awesome and I wish success for him and his team.
"Most of us have incurred some form of loss during the haze," said Dr Ang to Channel NewsAsia in an interview. "What we are looking for is someone or an organisation that has incurred losses of a few thousand dollars or more due the haze.
"An ideal plaintiff would be someone who has been hospitalised, for example," he added. "To the companies suspected of starting fires, we are coming after you."
Well said Dr Ang. The common Singaporeans are behind you and your team. If you think you fit the bill of the ideal plaintiff, please contact Dr Ang privately to help him in his efforts. 
Together, we can be more powerful than Captain Planet.