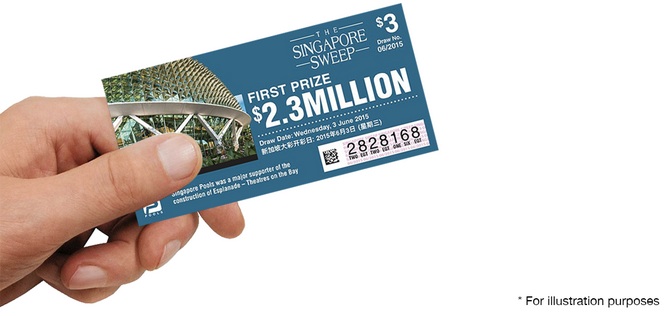 An Overseas Filipino Worker (OFW) in Singapore, who was accused of stealing a winning lottery ticket worth SGD 2.3 million (USD1.6 million, PHP76 million), can finally move on with her life. Authorities have cleared her name after a thorough investigation, The Straits Times reported.
That's a lot of money and it certainly propelled her from rags to riches.
The domestic helper is identified only as 44-year-old Len to protect her privacy and security. The person who made the false claim against the domestic helper also remains anonymous.
On various social media platforms, Filipinos who have been following Len's ordeal expressed their delight on this new development.
Some are saying that Len should retire, enjoy her blessings, and share the money with the less fortunate;
Concerned netizens are also hoping that Len will be able to manage her finances well to secure the future of her family;
Another social media user warned that Len may need to pay taxes in the Philippines for winning such a big amount of money.
Meanwhile, several angry comments were hurled toward the person who wrongfully accused the Filipino domestic helper.
Some are saying that Len should file legal charges due to the "mental and financial anguish," which she probably endured while the investigation is ongoing;
Facebook users are also wondering about the nationality of the tipster. For them, the individual should pay and face the law.
migme users have also expressed their reaction over the recent news. For example, @miucia tells @migmePhilippines that it would be better for Len to stay in Singapore. "If I were her, I will use that money to learn new skills and try to open my own business… Sometimes, things get complicated in a family. Some relatives might ask for more money, and then you'll realize, the money is all gone."
I agree with@miucia's comments.
Many lottery winners went on to lose it all or have miserable lives. People you forgotten about or were not even close to in the first place, would start showing up to ask for money, not to mention friends and relatives. You become the walking cash cow for everyone to target!
Back to Len. Her situation was even more heart-wrenching because before she could even lay claim to the money, an anonymous person accused her of theft. It's good that she has been cleared. However, just like many others, I wonder if the accuser will be charged for making a fake police report?
Len's plight is just one of the many struggles OFWs all over the world are going through. Len is lucky to have a supportive employer who stood by her during the investigation, the same employer who, according to The Straits Times, she will continue to serve despite her good fortune.
What do you think? Should Len go home and be with her family instead?
(Note: Cover image is for illustrative purposes. Image is a stock ticket from Singapore Pools.)