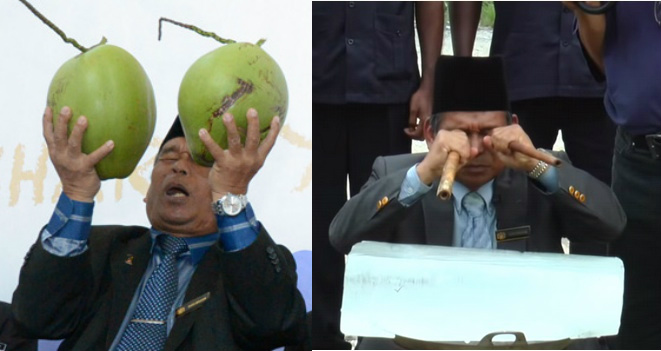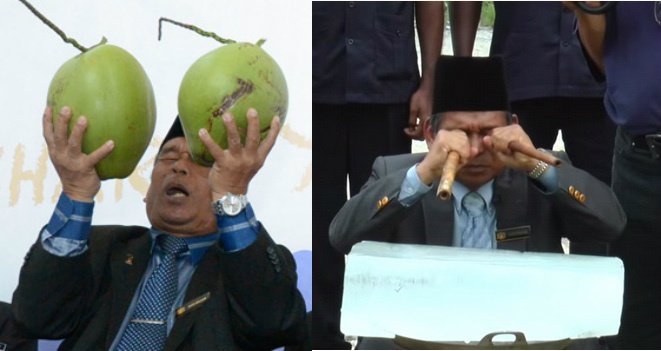 Southeast Asia has been looking like the set of Silent Hill in the recent weeks. Haze from agricultural fires in Indonesia have shrouded the region yearly. With a much drier weather due to El Nino this year, the haze has been more severe.
A state of emergency has been declared in Riau, Indonesia with the Pollutant Standards Index (PSI) reaching 984 on Sept 14. Malaysia has closed schools, while governments in Singapore and Brunei cautioned citizens to stay indoors.
Personally, I am getting pissed off that I will have a hefty electric bill this month because I have to close all my windows and switch on the air-conditioners every night to keep the haze out. Let's not even get to the health part of this whole yearly affair.
It doesn't help that Indonesia leaders haven't been reacting very well. Indonesian Vice-President Jusuf Kalla rapped neighbouring countries for complaining about the haze, and asked them instead to be grateful for the clean air they enjoy for the rest of the year.
"For 11 months, they enjoyed nice air from Indonesia and they never thanked us," said Kalla. "They have suffered because of the haze for one month and they get upset," Jakarta Globe quoted him as saying.
Right, we should all thank Indonesia for the water we drink and the food we eat everyday too.
It was a blast from the past to 2013, when Agung Laksono, a minister in the previous government, hit out at Singapore, which was shrouded by the haze. "Singapore shouldn't be like children, in such a tizzy," said Laksono. His colleague, Jero Wacik also warned Malaysia and Singapore not to "tell stories to the world".
The problem is due to plantations illegally setting fire to clear vast plots of land as a cheap and quick solution. Indonesia have been trying to tackle the problem for years to no avail.
It looks like the leaders in Southeast Asia has no clear solution to the haze. Would a magic man be able to solve what they can't?
In times like these, we need a hero to step up.
Malaysian bomoh Ibrahim Mat Zin, better known as the coconut-wielding bohmoh who tried to help find missing plane MH370, has offered his services to help. 'Bomoh' is Bahasa Melayu for Shaman.
Here's his coconut video if you missed it:
In a video by Malaysian news portal SUARA TV uploaded on September 15, the 81-year-old is seen praying over a block of ice using the same pair of bamboo binoculars for the haze in Malaysia to clear. He said in Malay that the ice on the wok is a symbol of hope for cleaner air.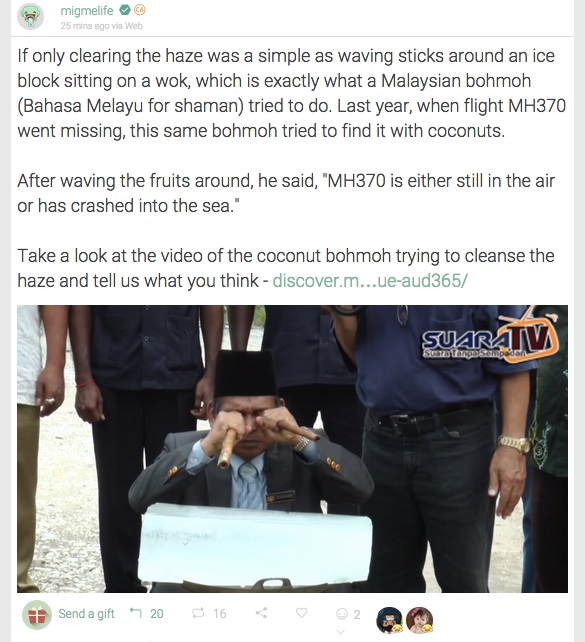 He also claims that it is a traditional method that has been used for hundreds of years.
Also known as Raja Bomoh Sedunia Nujum VIP, he has reportedly been performing for 50 years, and has offered help for many high profile cases.
It is interesting to note that the first commercial refrigerator was invented in the 1800s. How there were large blocks of ice available hundreds of years ago to perform the bomoh's ritual is a mystery – just like the still unsolved mystery of MH370.