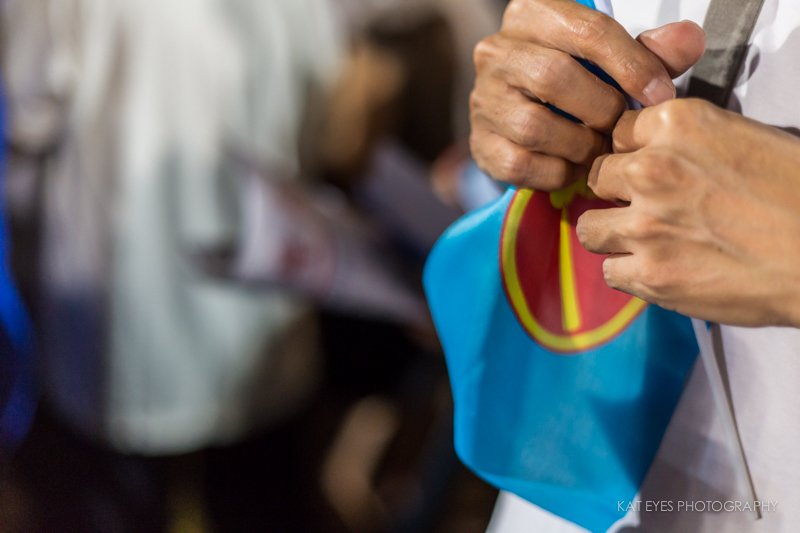 As I get updates of the sample counts coming in for GE2015, my heart sunk. It looks like it will be a freak election.
A freak election whereby one party may just sweep 88 out of 89 seats in parliament. Hougang may likely to be the only opposition ward standing. If Lady Luck chooses to smile at the blues, maybe they can win one more seat at Punggol East SMC (51% for PAP and 49% for WP) and five more in Aljunied GRC (sample count is 52% for WP and 48% for PAP).
This year, "sample count" has been introduced so as to prevent speculations of results before the actual results announcement by the Returning Officer.
Veteran warhorse Low Thia Khiang made the right choice to stay put and keep the Workers' Party (WP) team intact in Ajunied GRC instead of venturing into other wards.
GE2015 is clearly a People's Action Party (PAP)'s election. Low read the ground clearly and the WP was clearly on the defensive for GE2015. Smart move.
Across board, the opposition vote counts have dropped around 5% for all wards compared to results in GE2011.
This is shocking because the opposition parties managed to field much stronger and more credible candidates in GE2015 compared to GE2011. In fact, many were even better than those fielded by the PAP.
Note that the sample counts should be fairly accurate, with a margin of error of around +/- 4%.
In the hotly contested East Coast GRC, the sample count is 61% for PAP and 39% for WP.
In Potong Pasir where everyone had expected a close fight, the sample count is 68% for PAP and just 32% for the Singapore People's Party (SPP). This may signify the end of an era for former opposition leader in parliament, Chiam See Tong and his party.
Those expecting opposition to gain more seats in this election will be sorely disappointed. I don't think many Singaporeans want the PAP to be voted out. However, there is certainly a demand for more opposition voices in parliament.
The PAP is probably doing the right things since GE2011. Congratulations to Lee Hsien Loong and his team.
One thing that is most telling – the tractions on social media is not reflective of real votes. The Singapore Democratic Party (SDP), which seems to have garnered a lot of interest online for this election actually saw a fall in overall vote counts.
I won't be staying up through the night to wait for the results. I know what to expect for the next five years till the next election.
What's next?
1.
PAP got the strong mandate they want and will push ahead full steam with all their policies (including the 6.9 million Population White Paper).
2.
Without Chiam See Tong, SPP will no longer be a opposition powerhouse.
3.
WP and SDP will be the only viable opposition parties to challenge the PAP.
4.
Mosquito parties like the People's Power Power (PPP), the Reform Party, the Singapore Democratic Alliance (SDA), Singaporean First and the National Solidarity Party (NSP) should all just close shop. They have no future.
5.
Lee Hsien Loong will have a comfortable pick for his next generation leaders as well as our next prime minister, given that the PAP has a near clean sweep.
Good night Singapore.