This article was first published on ASIA 361 and written by Gel ST.
Buffet lovers in Singapore will find a new reason to cheer this month. Chef Wan, Malaysia's celebrity chef, is cooking up a seafood fiesta and adding Asia's best seafood dishes to the buffet spread at his Singapore restaurant, 1 Market by Chef Wan. The 450-seater restaurant houses a generous smorgasbord of authentic Southeast Asian cuisines from Malaysia, Indonesia, Vietnam, Cambodia and Thailand. Personally, I think one will never be able to taste all that 1 Market has to offer in a single seating.
A variety of dishes will be available for only a limited period from May to June 2015. One of the dishes offered during this limited period is the well-loved chilli crab. This is an amazing deal because a typical serving of chilli crab (~1kg) in a Chinese restaurant would easily set you back by S$4o to S$70. In contrast, an adult only needs to pay $37.80++ for the weekend lunch service at 1 Market.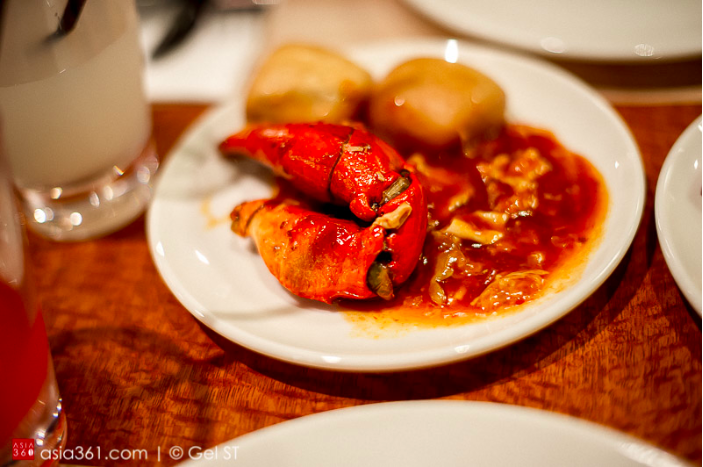 Fresh sashimi in a typical Japanese restaurant costs anywhere between S$6 and S$25 for a plate of three pieces (sometimes, less). At 1 Market, I found, to my utter delight, that sashimi was one of the offerings at the buffet spread. Need I say more?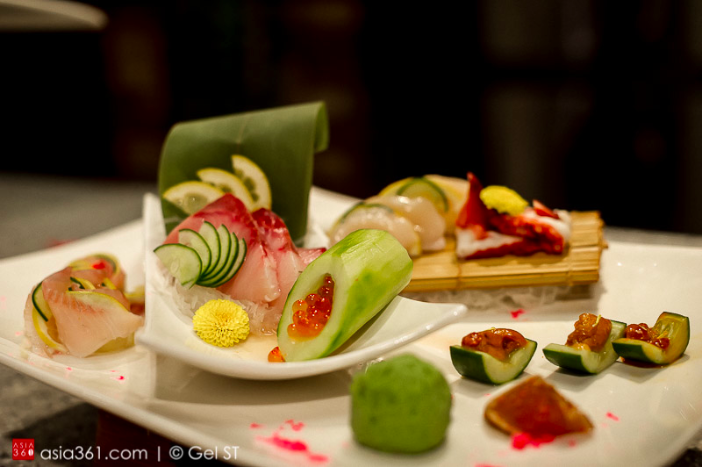 From Pacific oysters to crayfish, baby lobster to to snow king crab, my taste buds were pampered by sweet ocean freshness at 1 Market. I am sure any seafood lover will leap for joy at the Cold Seafood on Ice platter.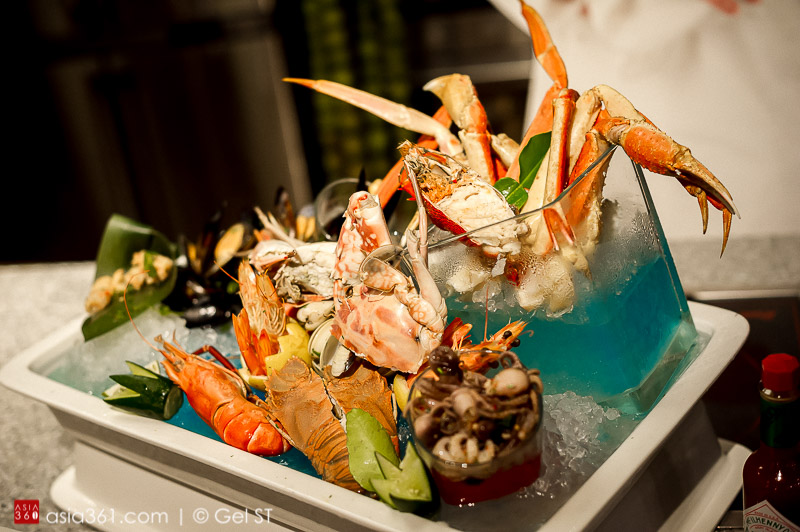 The 1 Market Seafood Fiesta will be held from 4 May to 30 June 2015.
1 Market by Chef Wan
68 Orchard Road
Plaza Singapura Atrium #04-45 to 49
Singapore 238839
Tel: +65 6341 9159
Opening hours: 11:30 am to 2:30 pm; 6 pm to 10 pm daily