I have dined at a handful of Michelin-starred restaurants before, including three-Michelin-star ones. But, to taste a ramen creation by the world's first Michelin-starred ramen chef? Now, that's a first. And, a creation by a Michelin-starred chef that costs only S$18.90? Make that a double first.
For those well-versed with the culinary scene, Chef Yasuji Morizumi is the first-ever ramen chef in the world to receive the coveted Michelin star. Once crowned the "Best Ramen Chef" by TV Champion (a famous culinary contest in Japan), Chef Morizumi was recently in Singapore to launch his ramen creation at Chabuton Singapore.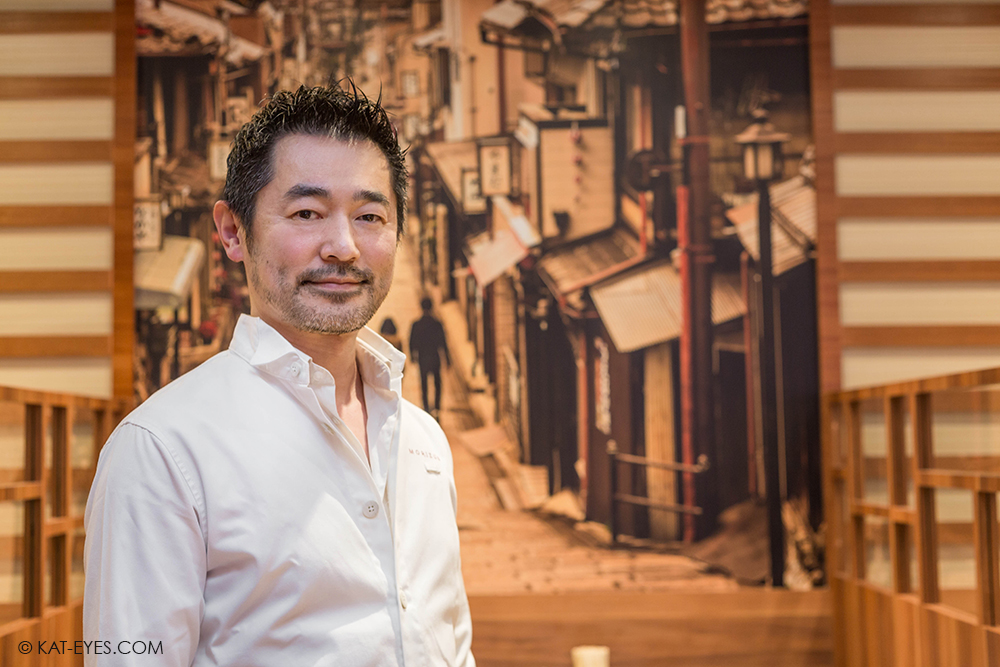 Exclusively available at Chabuton Singapore, the ramen dish known as 'Premium Tonkotsu Ramen – The Kurobuta' is a unique creation by the esteemed (and may I also add, good-looking) chef. The broth is actually a blend of tonkotsu and chicken collagen, which is apparently nutritious and good for your complexion. It was creamy and thick. Some Singaporeans might find the broth a bit too salty for their liking, but it was fine to me. As far as I know, traditional Japanese-style ramen broths tend to be saltier than the watered-down versions found in Singapore.
One thing unusual about the broth though was the use of ginger in the cooking. Typically, ramen broth tends to feature more of garlic, but in this instance, the ginger taste was too strong for me. Having said that, I am not a fan of ginger. So, if you love ginger, you will like this broth.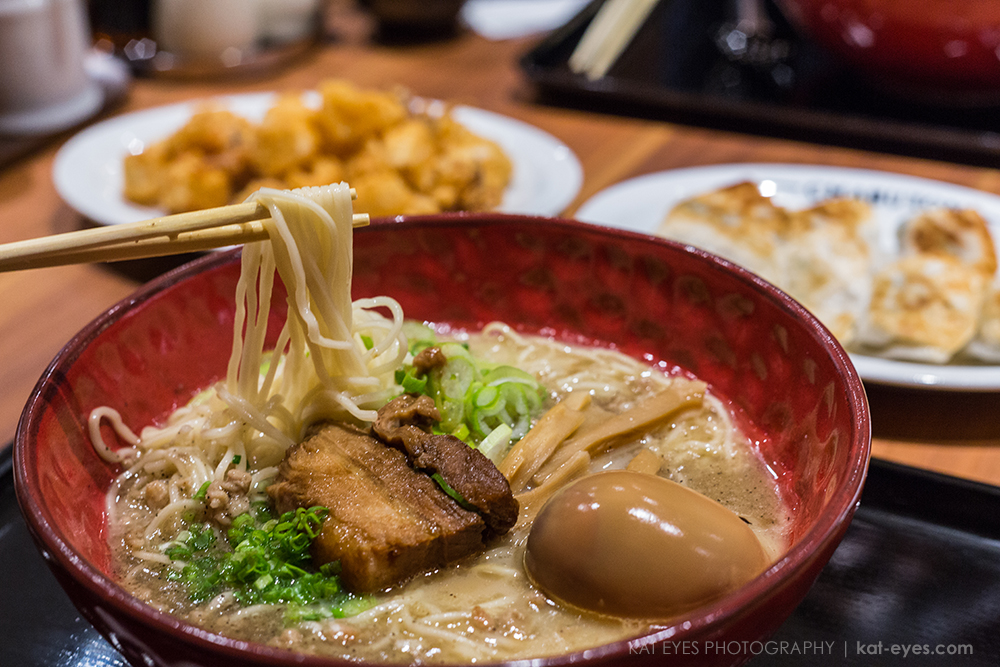 The star of the ramen was the Kurobuta pork, hailed as the most highly prized pork in Japan. Think Kobe beef, but the pork version. The marbled meat was perfectly marinated, and had everything I looked for – sweetness, juiciness and tenderness. Ooh, that first bite into the meat was divine. The fats simply melted in my mouth.
My only gripe about the meat is there was only one piece of it. However, at a cost of only $18.90, I suppose I couldn't ask for too much. The ramen noodles had a good bite, and the dish was accompanied by bamboo shoots, Japanese leek and ajitsuke tamago (Japanese marinated soft-boiled egg).
So if you want to taste a creation by a Michelin-starred chef at a non-Michelin-star price, be sure to do so soon. The Premium Tonkotsu Ramen is only available till 31 March 2015 at Chabuton Singapore.
Chabuton 313@Somerset
313 Orchard Road #B2-01
Singapore 238895
Opening hours: 11:30am to 10:00pm
Tel: 6636 8335
Chabuton @ Tampines 1
10 Tampines Central 1
#02-09/10 Tampines 1
Singapore 529536
Opening hours: 11:30am to 10:00pm
Tel: 6854 0335
Chabuton @ Star Vista
1 Vista Exchange Green, #01-41
Singapore 138617
Opening hours: 11:30am to 10:00pm
Tel: 6339 0335
*****
ABOUT THE WRITER

A wordsmith by trade and photographer at heart, Kat leaves her footprints around the world and tell stories as seen through her eyes, heart and soul.  Follow her travel and culinary journeys on her blog and Instagram. She can be reached at [email protected].
PHOTOS: ALL RIGHTS RESERVED © KAT GOH