Whenever my friends ask me for food recommendations in the western part of Singapore, I would give them a blank look and tell them there's nothing good. Having lived in this part of Singapore for all of my life, I honestly cannot think of any place in the west to recommend for decent food. Until recently, that is.
I decided to check out The Missing Pan, a year-old restaurant in Bukit Timah, when it launched a new dinner menu. Alvin, having tried the restaurant's brunch previously, mentioned that the food is good, and so I got curious.
Located at a corner of a row of shophouses, The Missing Pan is a 35-seat all-day bakery and brasserie opened by husband-and-wife team, Bernard Toh and Grace Chia. On the first level, organic artisanal breads are on offer for dine-in or takeaways. A cosy brasserie sits on the second level, accessible via a lift within the restaurant.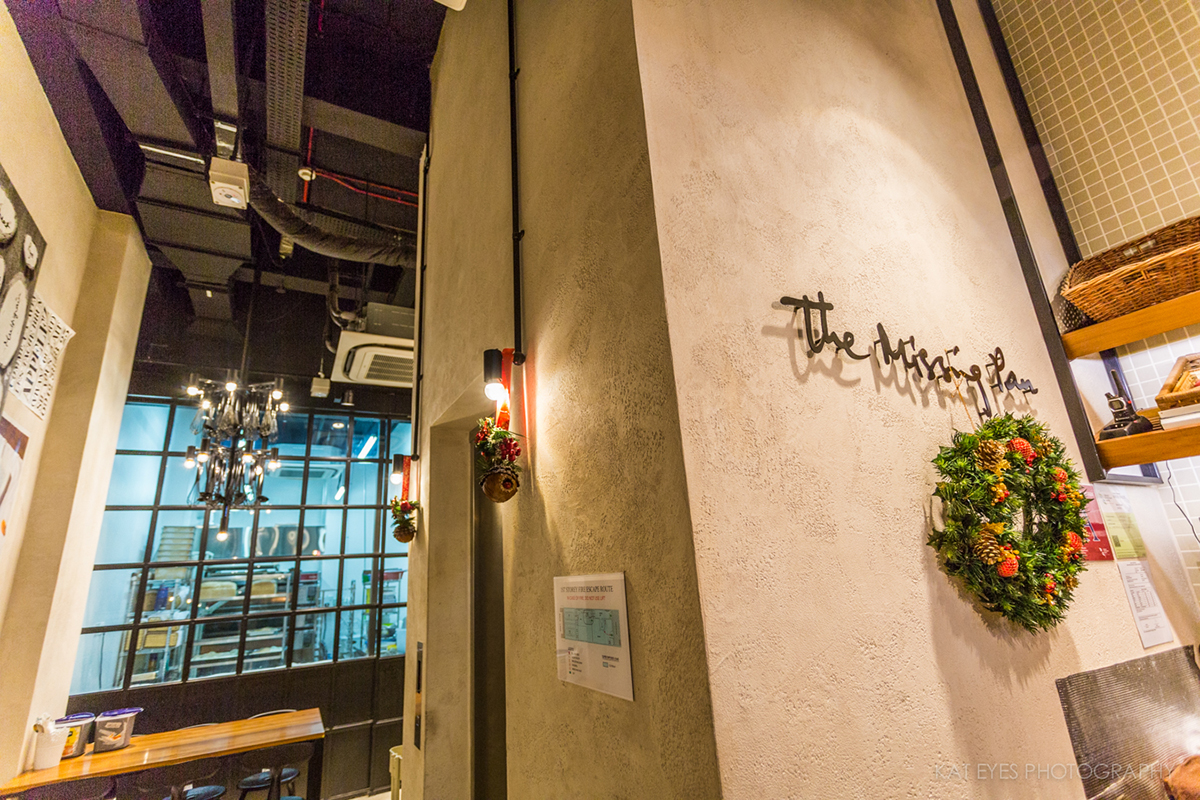 The Missing Pan serves dishes meant for communal sharing, which means it's a place perfect for dining with a bunch of friends. When it comes to food, I am all for communal sharing as I love to have variety and taste a bit of everything.   Of course, there are mains on the menu in case you decide to be, well, selfish, and have all the food to yourself.
The carnivore in me found delight in the Chorizo Fiesta (S$10), a Spanish pork sausage dish with dried chilli, gherkin and black olives, and the flame-grilled BBQ German Baby Back Ribs ($36). The Chorizo Fiesta was a tad salty to me, but then again, that is to be expected because of the chorizo sausages. I found the baby back ribs less tender than I'd like it to be. Usually, I prefer ribs with meat that fall off the bone easily. However, the baby back ribs made up with taste for what they lacked in tenderness.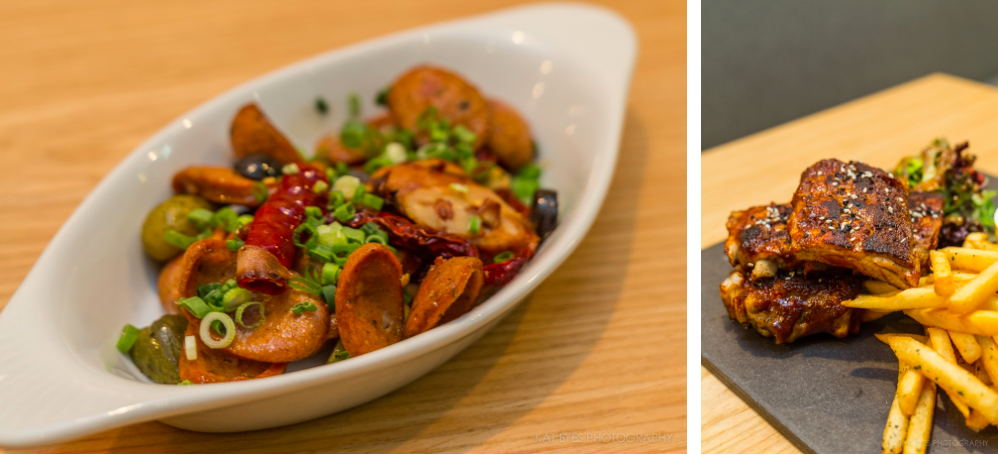 There's something for vegetarian diners too. Overflowing with melting mozzarella cheese, the Mushroom Quesadillas ($18) comes wrapped with generous helpings of wild mushrooms, capsicum and Spanish onions. The quesadillas are good for sharing, as well as being a hearty meal in itself.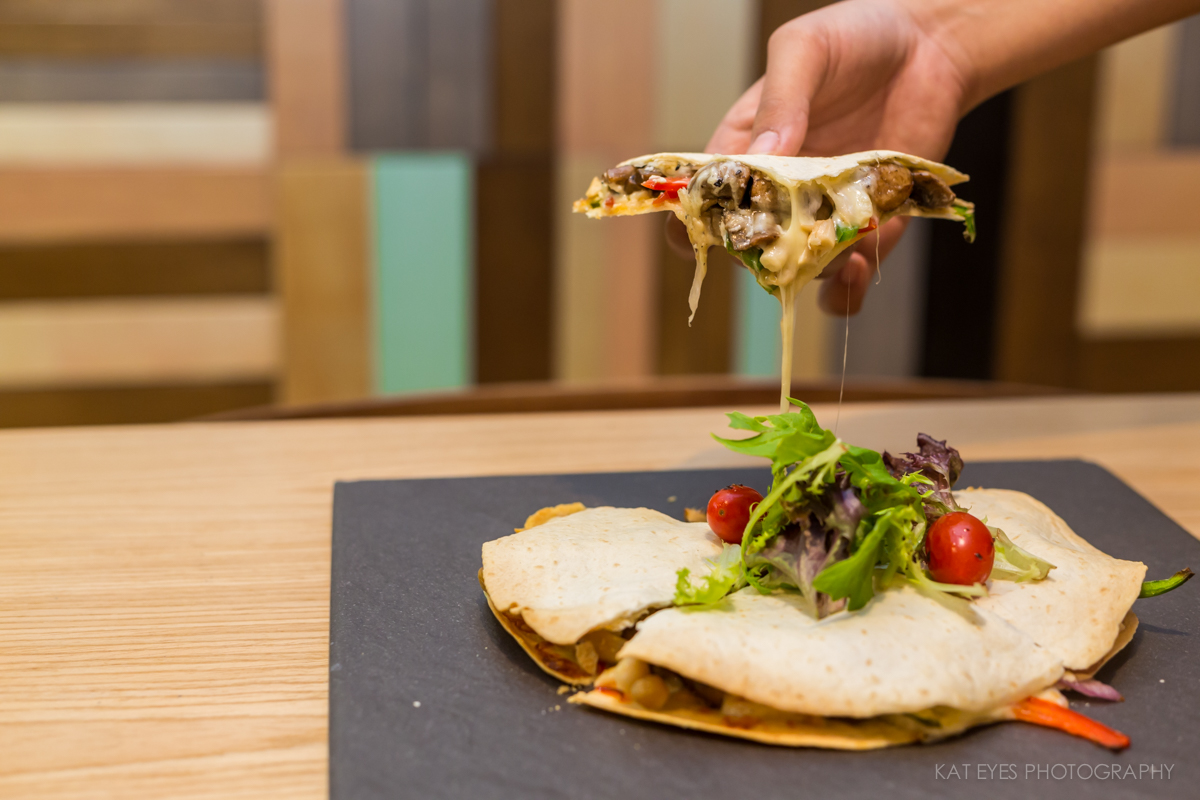 My favourites of the night were the Chargrilled Squid ($12) and the Smoked Duck Risotto ($25). The squid, marinated with a secret in-house blend of spices, tasted a little spicy but nothing so hot that I could not handle. It was a tad overcooked, but that was not a deal-breaker for me. Whatever the hush-hush secret marinade was, I loved it.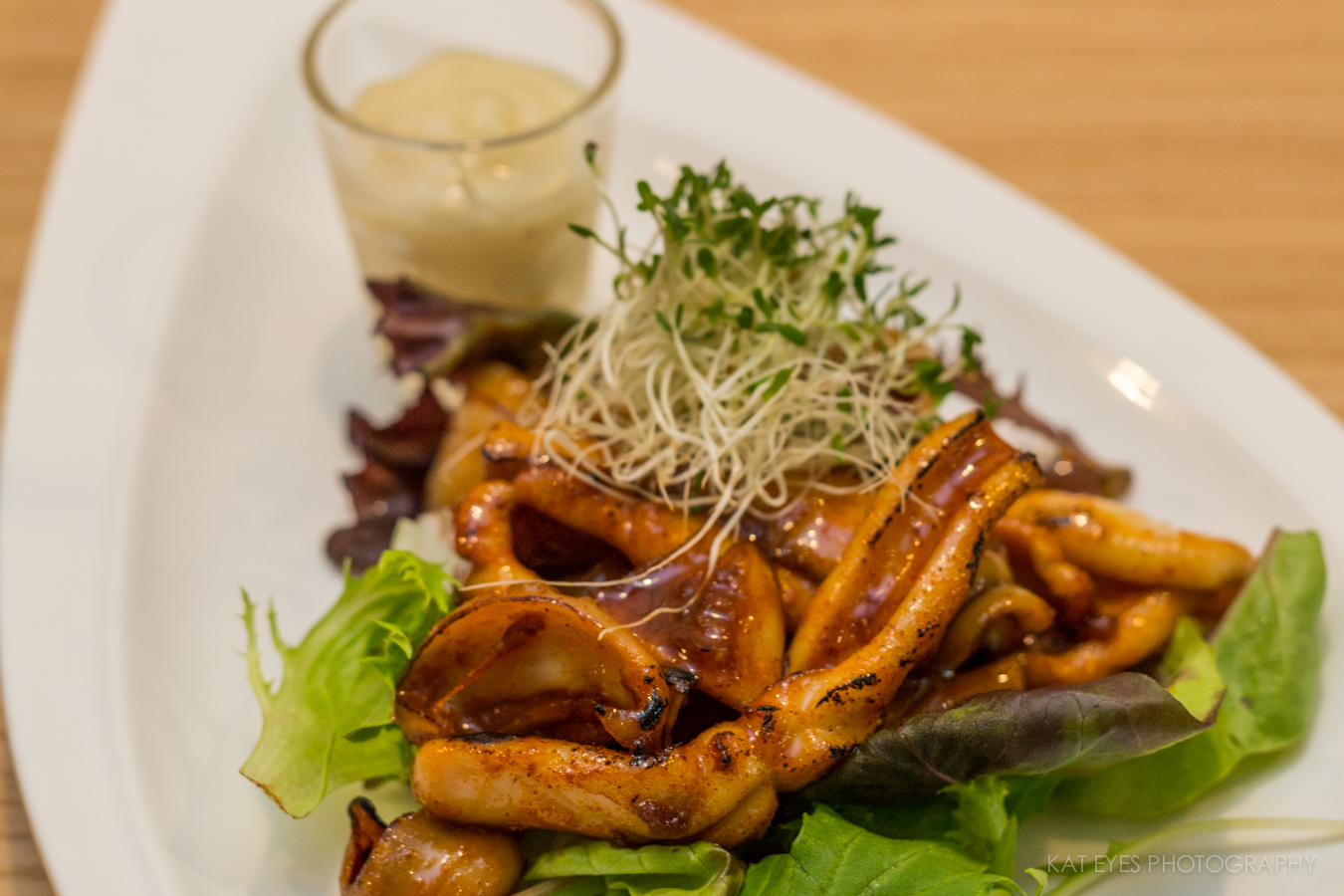 The Smoked Duck Risotto makes a hearty choice for carbo-lovers. It was pretty substantial, served with sun-dried tomatoes, hojimeishi mushrooms and baby spinach. You definitely won't complain about being hungry still after eating this.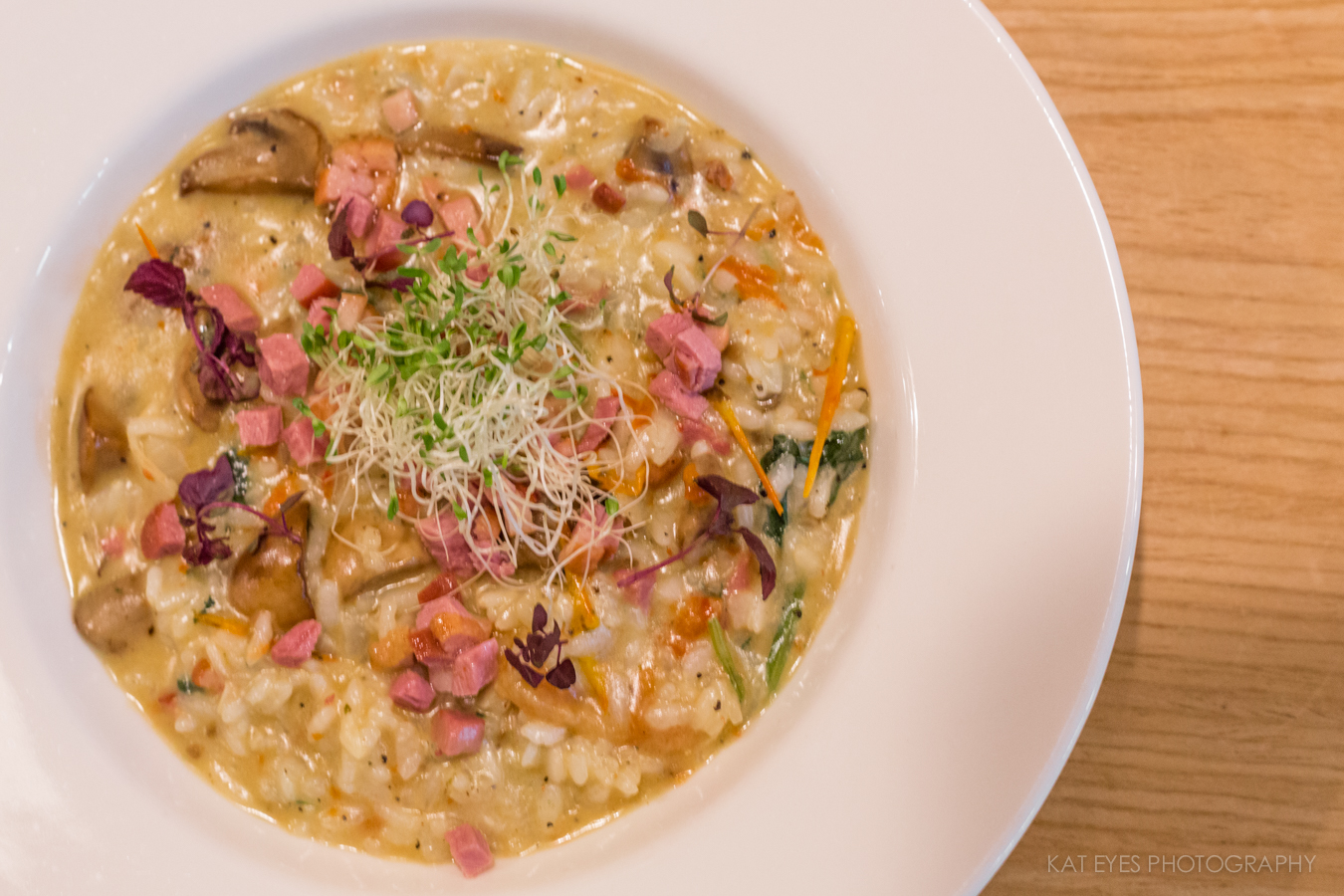 Desserts are always gratifying, and The Missing Pan does not disappoint in this area. I would strongly recommend the oh-so-pretty-looking Frozen Honey Nougat ($12), which tasted like a lighter version of ice cream.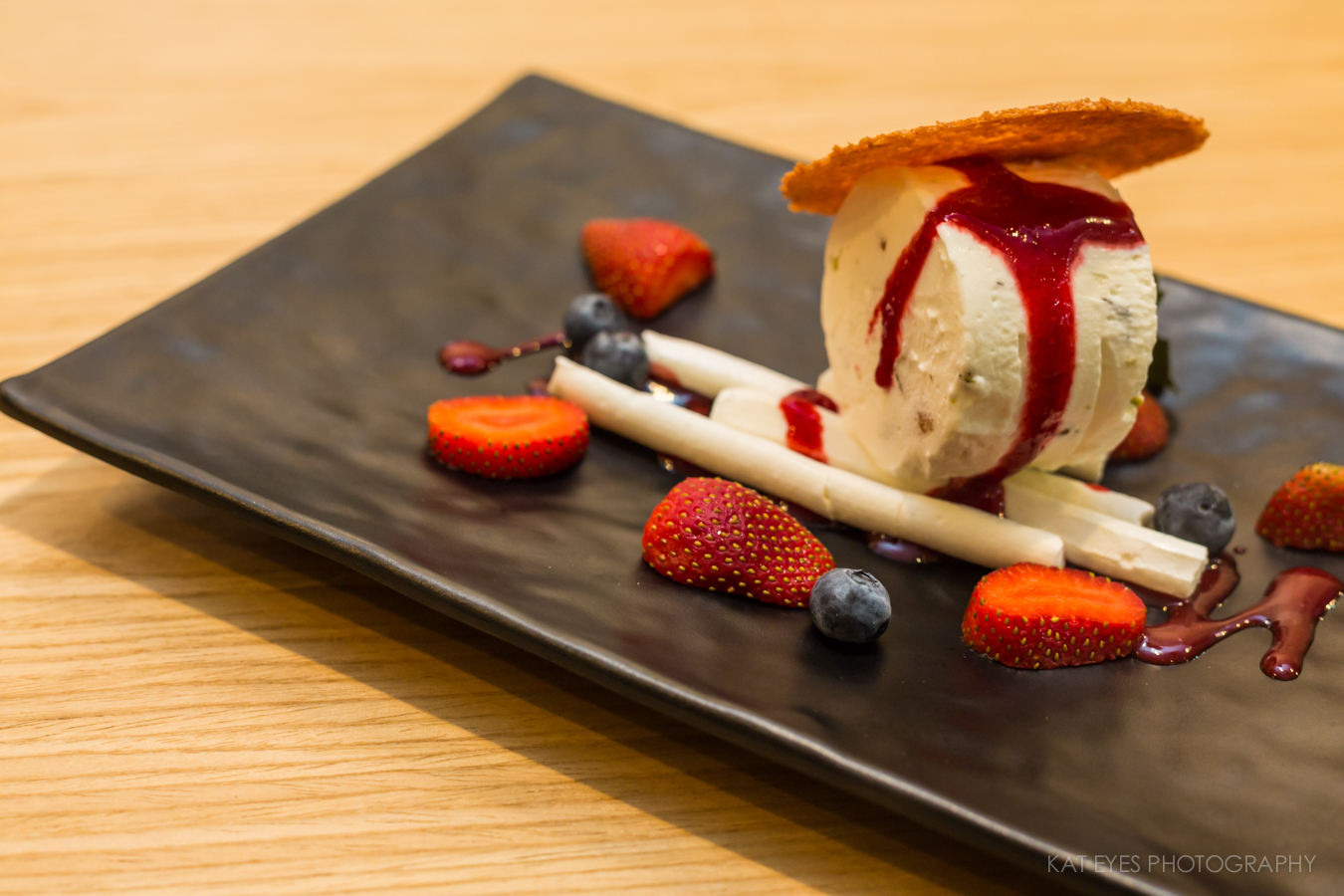 The Lychee Lemongrass Crème Brûlée ($6) piqued my interest with its flavours. I normally cannot stand the scent/taste of lemongrass, but somehow the subtle lemongrass flavour worked well in this dessert. For chocolate fans, you can opt for Pleasure ($8.50 per slice), a rich cake with milk chocolate, dark chocolate cream, hazelnut and feuilletine.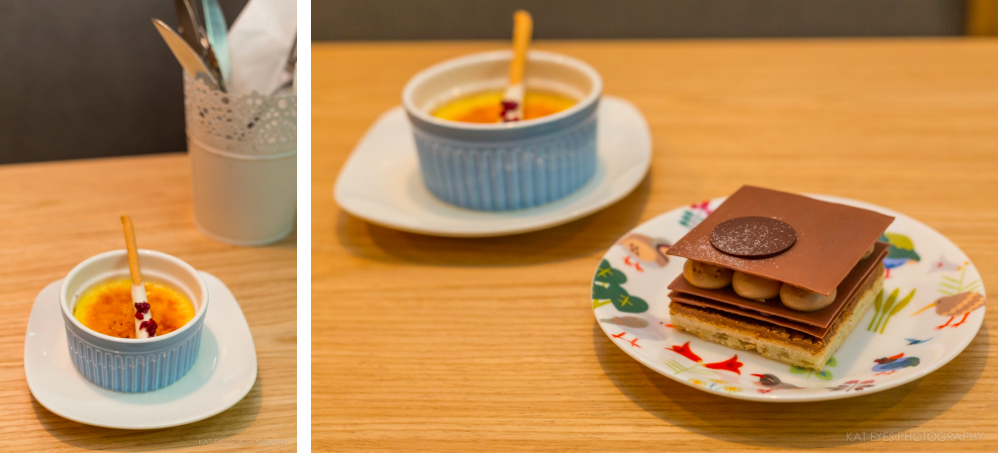 In future, when friends ask me to recommend a place for food in the western part of Singapore, I know I'll have a ready answer.
The Missing Pan
619D Bukit Timah Road
Singapore 269724
Tel: +65 6466 4377
Opening Hours:
Tue to Fri: 9 am to 2.30 pm, 6 pm to 9 pm
Sat and Sun: 9 am to 4 pm, 6 pm to 9 pm
Closed on Mondays
 *****
ABOUT THE WRITER

A wordsmith by trade and photographer at heart, Kat leaves her footprints around the world and tell stories as seen through her eyes, heart and soul.  She can be reached at [email protected].
PHOTOS: ALL RIGHTS RESERVED © KAT GOH