Anxious, embarrassed and worried about your sore throat affecting your interactions and performance at your workplace or in other social settings?
Fret no more with PITAS, an innovative adhesive film lozenge from Japan seeking to relieve your sore throat with confidence and style. Originating from the Japanese word "ぴたっと- (pitatto)" which means "precisely, perfectly", these flavoured adhesive film lozenges adhere tightly to the roof of your mouth, help relieve pain and throat discomfort while freshening up your breath.
While it may appear unprofessional and maybe even rude to be sucking a lozenge during a meeting, with the PITAS film lozenge, you can be discreet about it such that it is barely even noticeable.
We find this particularly useful in a post-Covid new normal whereby the clearing of throats may send friends and colleagues scurrying away from you to exercise safe distancing.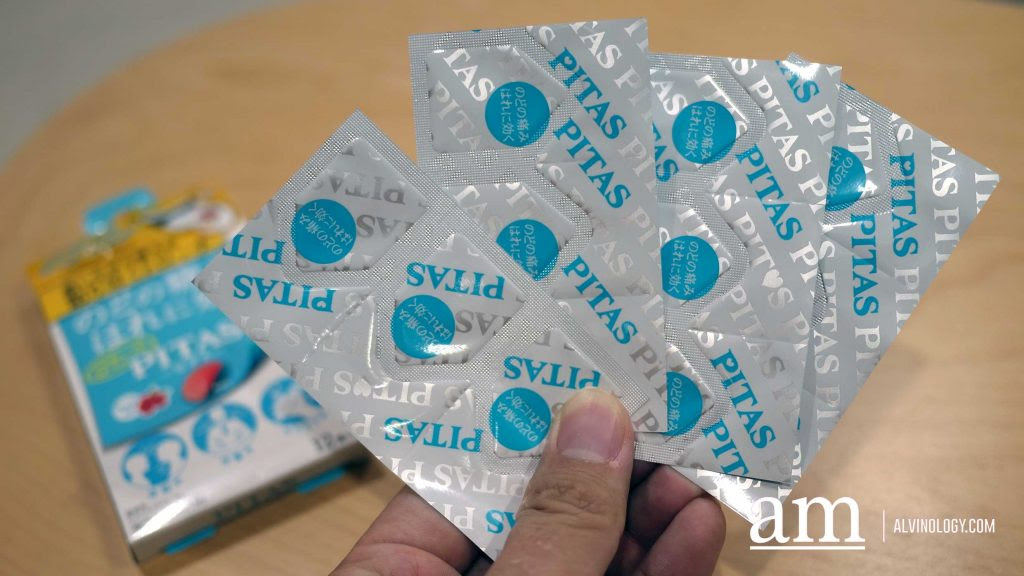 PITAS's active ingredient 'Cetylpyridinium Chloride Hydrate' contains a broad-spectrum antimicrobial agent that kills germs, and is non-drowsy. Free of sugar, each film lozenge is individually wrapped and measures only 0.3mm thin and 1.5cm in diameter, making it super handy and convenient to carry around.
Simply adhere one strip of PITAS to the roof of your mouth, without chewing or swallowing, and allow it to dissolve slowly. No attention is being drawn to yourself as your throat begins to soothe and the lingering bad breath disappears.
There are other mouth freshener candies that come in this adhesive film format, but PITAS is the first film adhesive lozenge we came across so far and we can definitely see the use-case for it for busy executives!
PITAS is available in three fruity flavours – Peach, Orange and Lychee, at the following retailers: Selected Guardian stores, all Welcia-BHG stores, Lazada and Shopee.
Each pack comes with 12 individually wrapped strips and retails for S$7.90.