Looking for an affordably priced robot vacuum cleaner that also boasts high performance? Check out Roborock S7 from Roborock, a reputed brand for intelligent home robots.
Founded in 2014, Roborock specializes in the research, development, and production of robotic home cleaners and other cleaning appliances. It develops and produces robot vacuums under its Roborock brand, as well as creating robot vacuums for one of China's largest technology companies, Xiaomi.
For quality assurance, the masses can't be wrong – over 4.2 million sets of Roborock robot vacuum cleaners have been sold globally – near the entire population size in Singapore. Currently, Roborock is available in 40 countries, including the U.S., Germany, France, Spain and Singapore.
The Roborock S7 comes with an ultrasonic mop feature, the first among the Roborock range of robot vacuum cleaners with such a feature. This means it can mop the floor at the same time, without having to wet the surfaces.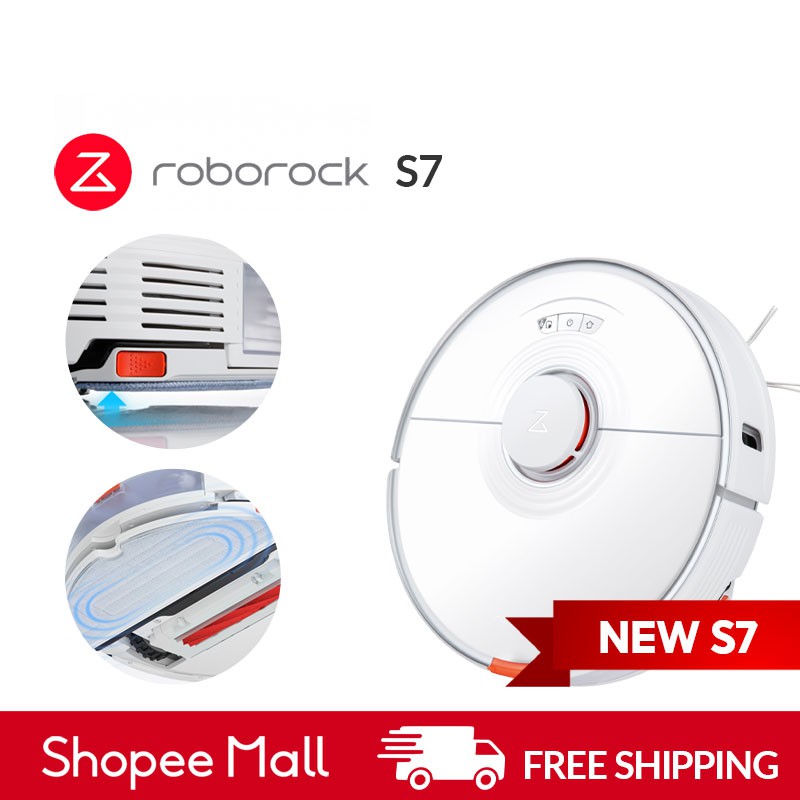 It boasts a high-intensity scrub from 1,650 to 3,000 per minute and has a mop pressure of almost 600g for effective cleaning. The vacuum has a rated suction of 2500Pa and the 5,200mAh battery claims to offer up to 3 hours of cleaning in quiet mode.
The vaccuum can be controlled via an app which is available on both iOS and Android. You can also control it via voice commands as it supports Alexa, Google Home and Siri.
Roborock offers a range of different robot vacuum cleaners with different functions, with the Roborock S7 being the brand's latest addition to their premium S-Series lineup.
It is also the first Roborock vacuum to introduce Sonic Mopping, a variety of high-intensity vibrations that mimic scrubbing to easily disintegrate surface dirt and breaking up even the toughest, dried-on messes – leaving floors cleaner than ever.
In addition to that, the VibraRise technology automatically lifts the mop when carpets are detected. This innovative feature made possible by Roborock's new ultrasonic carpet recognition technology enables the S7 to mop hard floors and vacuum carpets in one, single cleaning session, without interruption.
Unboxing and assembly is easy. Once it is out of the box, simply charge the S7 at the docking station, sync it with the paired mobile app and you are ready to go.
We tested the Roborock S7 in our new home and found it quiet and efficient. It can be controlled easily using a paired mobile app, allowing you to schedule cleaning remotely at your own convenience.
The S7 was able to navigate smartly through most nooks and crannies, mopping and cleaning intelligently as it moves around our home quietly. It was able to get on and off carpets without issue as well.
I don't know about you, but I dislike doing household chores, especially mopping the floor. With the S7, it saves me a whole lot of time and hassle to let the robot vacuum cleaner do the cleaning work. Best of all, it can be programmed to carry out the cleaning while I am away so it doesn't interfere with my rest when I am home.
For those who like to customise your home appliances, there are custom stickers available for the Roborock S7 like this set of cat stickers which we used to decorate our S7:
Cute right?
Prices for the Roborock S7 starts from $729.90 on Roborock's official online store on Lazada currently, going up to $1,399.90 for the Roborock S7+ with an Auto Empty Dock Bundle.