Popeyes announces a HOT global collaboration with Grammy Award-winning musician, entrepreneur, and now US Popeyes Franchise Owner, Megan Thee Stallion, as they introduce a new sauce, Megan Thee Stallion Hottie Sauce, and co-branded merchandise, as part of a limited-edition collection.
Hottie Sauce will be spicing up Popeyes' fried chicken in Singapore. Popeyes x Megan Thee Stallion merch will feature three exclusive releases, with the first collection, Thee Heat, dropping at 10 AM on 19 October to celebrate Megan Thee Stallion Hottie Sauce hitting stores.
The Hot Girl Summer Icon didn't stop there, she now has a new alter ego: Popeyes Franchise Owner, as Popeyes has approved Megan to become a U.S. Popeyes restaurant owner.
As part of the larger collaboration, Popeyes and Megan will be making a six-figure donation to US-based Random Acts of Kindness, whose mission is to promote empathy and compassion while encouraging selfless concern for the welfare of others in the Houston, Texas community.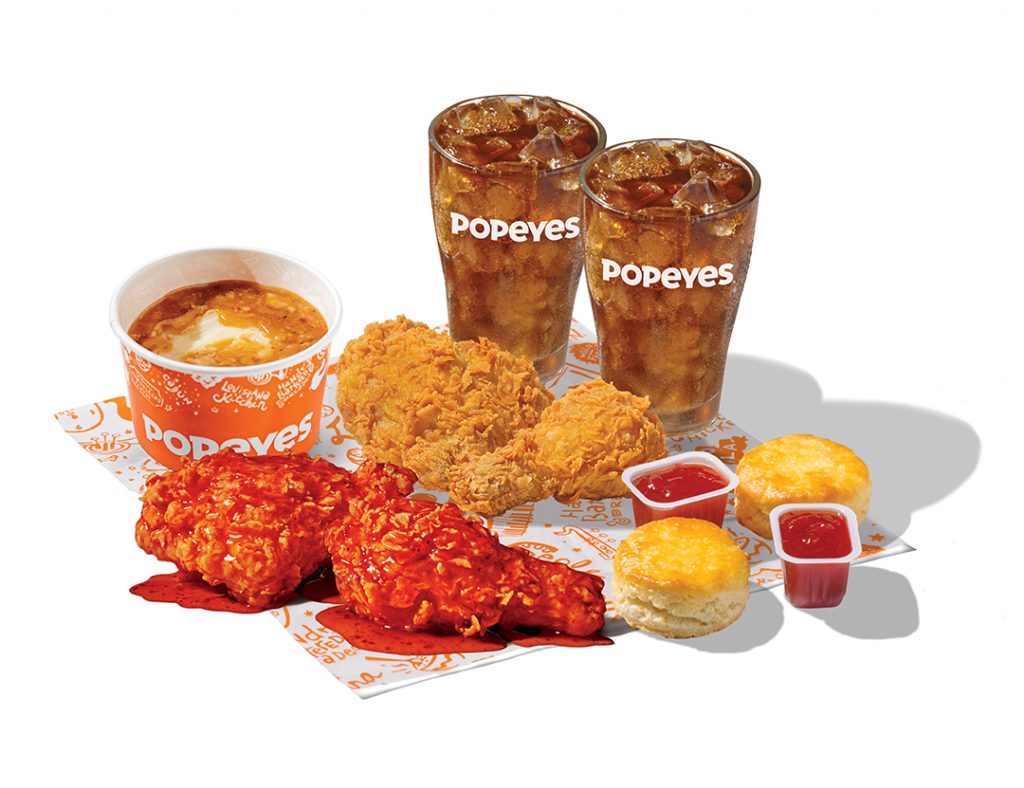 The first collection of Popeyes x Megan Thee Stallion merch, Thee Heat, includes bikinis, long sleeve shirts, hats, tumblers and Popeyes chicken tenders plush dog toys. Two additional merchandise releases will be available throughout the month of November. Creative partner Harper & Scott found inspiration for this collaboration from Megan Thee Stallion's famously fiery personality, dynamic presence and her bold individual aesthetic.
To bring this one-of-a-kind collaboration to life, Popeyes and Megan Thee Stallion share a tease of their global music video style short form film. This Western inspired project features Megan's alter ego Tina Snow as the bandit, stealing her Hottie Sauce and Megan chasing it from her hometown of Houston to Popeyes hometown of New Orleans to secure her sauce.
True fans will notice the attention to detail with an appearance by Megan's French Bulldog 4oe, nail art by the one and only Coca Michelle, visual effects that tap into her love of anime by McFlyy, and costumes by Zerina Akers.
From 19 October to 15 November 2021, look forward to the Hottie Set ($9.20) and Hottie Combo ($16.90) for dine-in and takeaway, and the Hottie Single Meal ($11.90) or Hottie Buddy Meal ($21.90) on delivery platforms.