Last month, Singapore's baby panda cub finally saw the world through fresh eyes! The cub reached another milestone when he opened his peepers on Day 40 (22 September 2021).
Kai Kai and Jia Jia's firstborn continues to grow and now tips the scales at 1870g – up by close to 370g from the previous week.
Today, the #littleone might be feasting on bamboo sooner with six baby teeth already out. On average, teeth for baby pandas usually start growing in at three months old before they attempt eating bamboo from about seven months old.
Giant panda caretakers at River Safari first spotted four teeth lining on its lower jaw on 23 September when he was 42 days old. Ten days later, two more to make it six!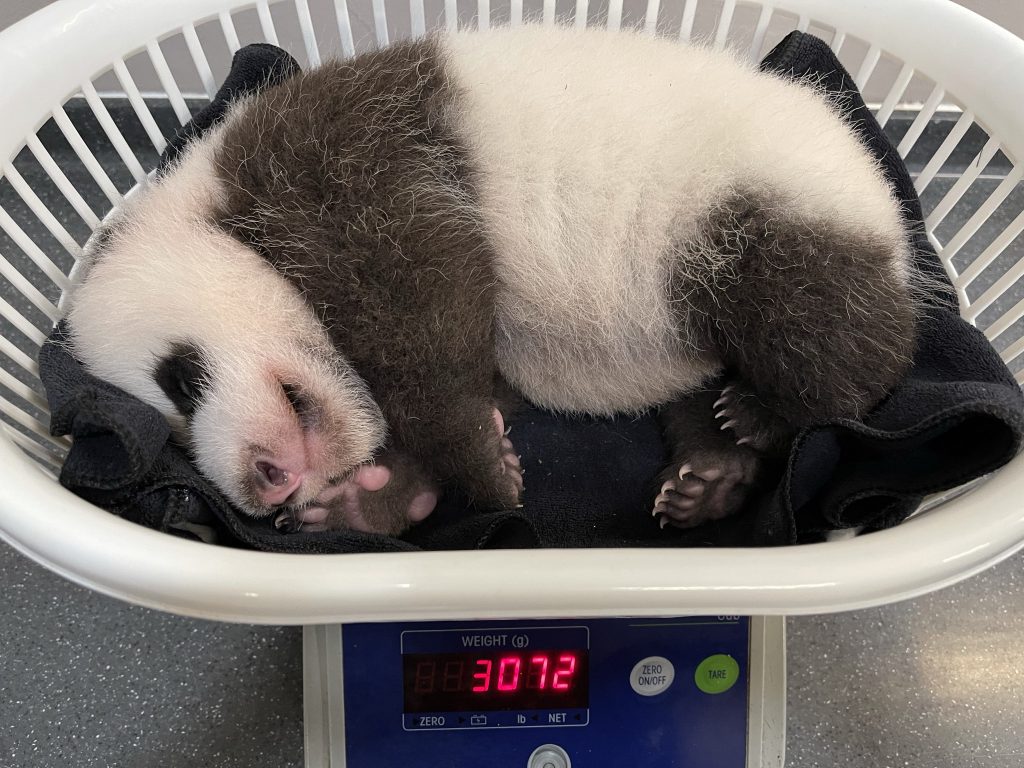 He is 51.5cm from the tip of his nose to the base of his tail (recorded during his first measurements on 6 October at Day 54) and crosses the 3kg mark to weigh 3072g (recorded on 7 October at Day 55).