Falling on the 15th day of the eighth lunar month, the Mid-Autumn Festival, also known as Mooncake Festival, is one of the most important festivals for Chinese communities around the world.
Organised by the Sun Yat Sen Nanyang Memorial Hall, Wan Qing Mid-Autumn Festival is an annual cultural event for the community to discover and experience the Chinese customs and traditions observed during the festival.
Held online via the memorial hall's Facebook page (@sysnmh), this year's Wan Qing Mid-Autumn Festival aims to bring heritage closer to home, through an exciting line-up of family-friendly digital initiatives.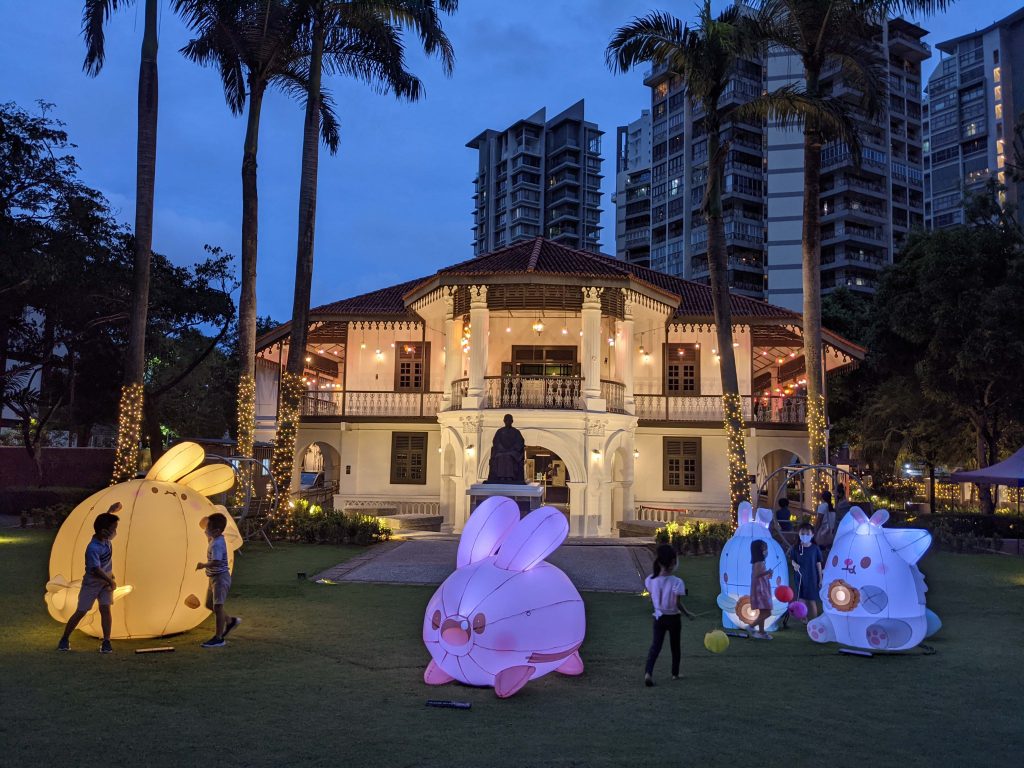 Lantern Installation: "Those Moonlit Moments…"
Date: 31 August – 26 September 2021
Time: 10 AM – 9 PM (daily)
An outdoor installation comprising four large lanterns featuring the artist's characters who are enjoying mooncakes and each other's company under the gentle and watchful eye of Ngaew's Moon Rabbit. The Moon Rabbit character was created specially for the Mid-Autumn Festival and is inspired by the Jade Rabbit from Chinese folklore which keeps the goddess Chang'e company on the moon.
Deciphering Lantern Riddles! (for Children)
Date: 22 September 2021
If you would like to introduce your children to lantern riddles, let them join in this first episode with Riddle Association (Singapore) and Bong Qiu Qiu to find out the strategies and the thought process behind guessing lantern riddles!
Deciphering Lantern Riddles! (for Adults)
Date: 23 September 2021
Participate in this second episode with Riddle Association (Singapore) and Bong Qiu Qiu to learn about the strategies and tips to guess lantern riddles.
Mid-Autumn Craft Tutorial: Create Your Own Unique Lantern
Date: 21 September 2021
Get your creative juices flowing and try your hand at making your own unique lantern! With the help of our DIY Mid-Autumn craft tutorial, you would be able to explore using upcycled materials for a unique Mid-Autumn experience.
What does Your Lantern Say About You?
Date: 14 September 2021
Lighting lanterns is a popular traditional activity associated with the Mid-Autumn Festival – they chase away the darkness, light the way home at night, and represent a desire for union and the aspiration for a better life. Find out the five types of lanterns most frequently found in Singapore, and which type of lantern may be more suitable with which type of personality!
Help Hou Yi Shoot the Suns
Date: 17 September 2021
Legend has it that there used to be ten scorching suns and it caused famines and sufferings to the people. An expert archer, Hou Yi shot down nine of them and was rewarded with an immortal elixir. Help Hou Yi shoot the suns and learn more about the stories of Chang'e and HouYi!
Learn more about the Jade Rabbit
Date: 24 September 2021
Have you ever wondered why the rabbit is often featured in designs and decorations for the Mid-Autumn Festival? Find out more from a video to learn about the story of Jade Rabbit, its selflessness and its kindness!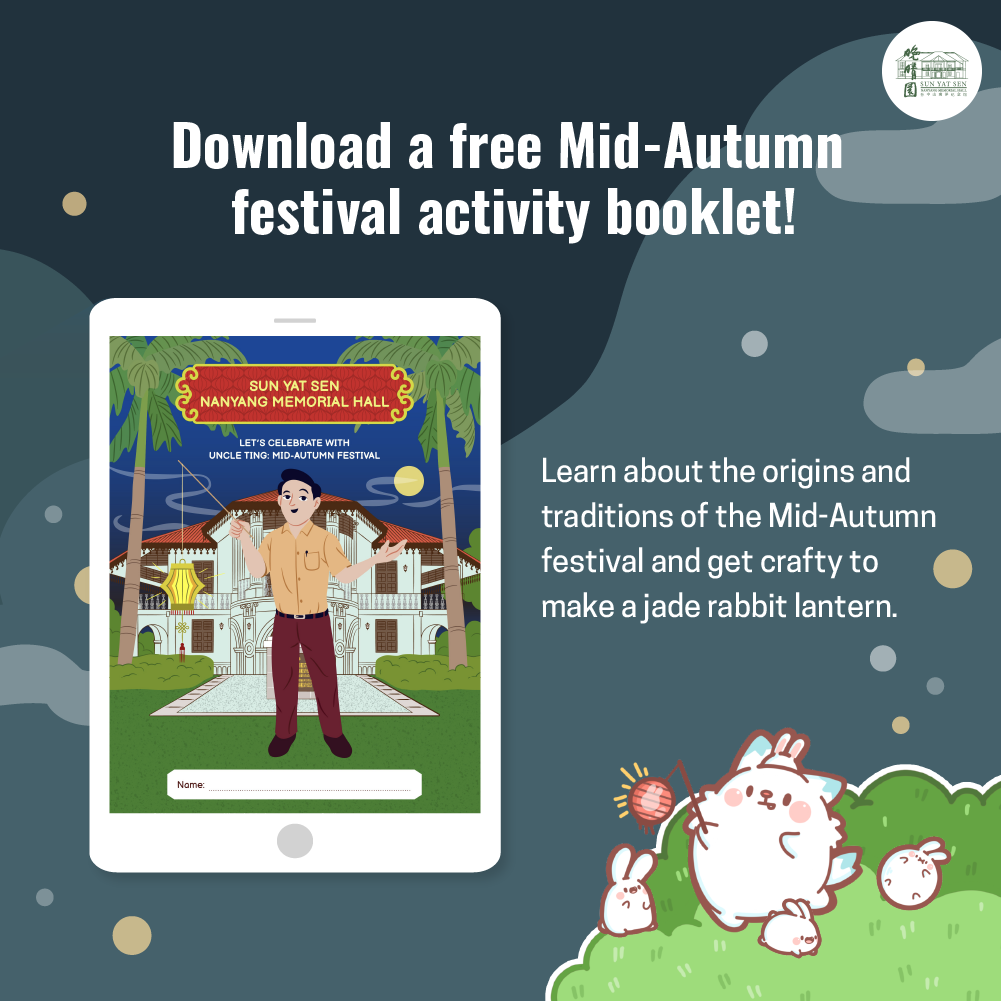 Let's Celebrate Mid- Autumn Festival with Uncle Ting!
Date: 6 September 2021
Looking for activities to engage your child at home? Download our children's activity kit Let's Celebrate with Uncle Ting: Mid-Autumn Festival to learn about the origins and traditions of this festival, the different types of mooncakes preferred by different dialect groups, and many more.
"Let's Celebrate with Uncle Ting: Mid-Autumn Festival" activity kit is available for download here.
For more information about Wan Qing Mid-Autumn Festival 2021 (Digital Edition), please visit here.