The wildly anticipated Museum of Ice Cream (MOIC) officially opened its doors last week to the public at its first international location at 100 Loewen Road, in the heart of Singapore's historic Dempsey enclave.
Museum of Ice Cream transforms ideas into experiences that provoke imagination. The Museum is designed to be a culturally inclusive environment and community. Its U.S. flagship outlet is located in New York, providing the culturally-rich Broadway area and its visitors a place for human connection and creativity.
Its grand debut in Singapore comes three months after the attraction first announced plans to set foot here, with weekend slots selling out almost immediately as soon as tickets went live.
MOIC Singapore sits on a 60,000 square foot property imbued distinctively with the brand's signature touch of pink happiness and magic sprinkled across its 14 multi-sensory installations. Hosted by MOIC's guides, guests will be transported into a surreal world of scrumptious sights, sweet sounds, tasty treats and entertaining play.
Here's a sneak peek of what you can expect: Discover your inner Picasso at Museum of Modern Ice Cream, race to the latest craze at Marble Run, take a trip overseas to California Dreamin, jam to oldies at our jukebox in Scream's Diner, and unleash your inner child as you leap to new heights at Inflatable. Relieve nostalgia in Potong with a treat that's a blast from the past, and say hello to MOIC's very own unicorn playground at Playspace. End off your journey by swimming in a sea of sprinkles at the largest MOIC Sprinkle Pool ever created.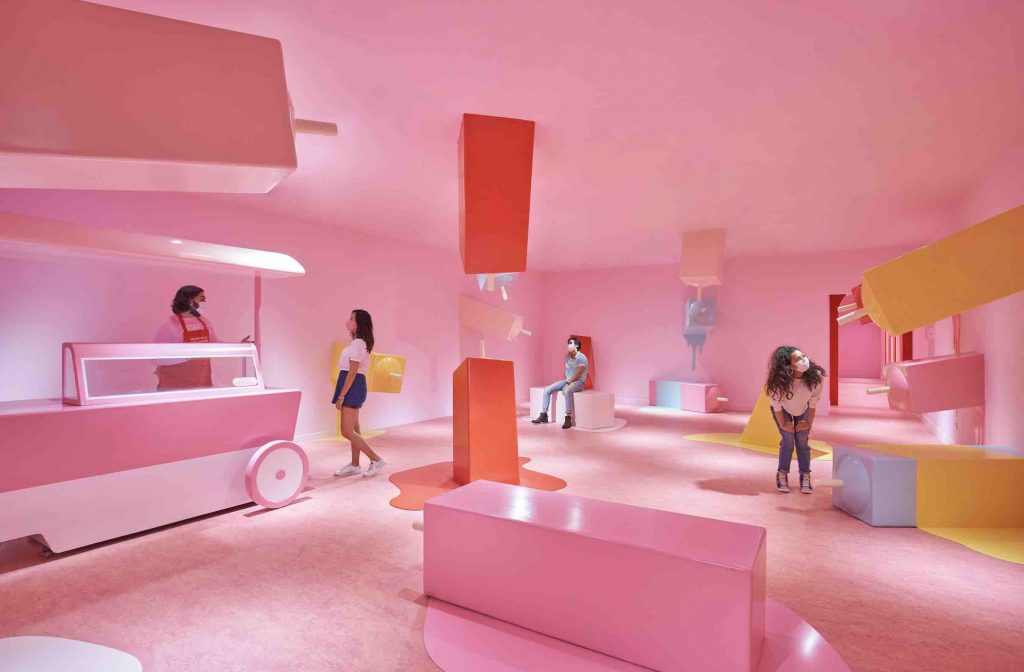 As guests explore the installations, they can enjoy unlimited servings of delicious ice cream treats reinvented with a local twist – such as Pulut Hitam Potong ice cream, Lemon Bliss Balls, Apple Pie Soft Serve, Lychee Bandung and Taro Milk Tea ice cream sandwiches – as well as unique flavors like Pina Colada ice cream.
"We have been looking forward to opening our first-ever international location for years, and we cannot be more thrilled to launch officially in Singapore today. Museum of Ice Cream was created for everyone to bring their imaginations to life and to forge lasting memories and meaningful connections, and we are excited to bring that magical experience to our guests in Singapore." Said Maryellis Bunn, Co-Founder and Creative Director, MOIC.
MOIC Singapore is open daily from 10am to 11pm every day from Thursday to Sunday. Reservations begin from $38, and children two years old and under enjoy complimentary entrance.
Covid-19 Precautions
In line with government regulations and to ensure that guests can safely consume the treats served during the experience, fully vaccinated individuals will be allowed to enjoy the museum in groups of five, including unvaccinated children aged 12 and below if all children are from the same household.
Unvaccinated individuals will be required to present a valid negative COVID-19 PET result from a clinic, taken within the last 24 hours prior to the time of admission.