A multi-sensory experience driven by the idea of togetherness, Softhaus, dreamed up by Janice Wong Singapore, is a happy place for people — where ice cream is for everyone. The brand will debut at Great World City on 19 August 2021, with expansion plans already in the works.
Softhaus is anchored by high quality, locally sourced and sustainable ingredients to produce its 16 ice cream flavours, such as tangy Mango Banana Passionfruit, a KETO-friendly Chocolate Sorbet, and Pear Thyme Honey Eucalyptus, which is a wonderfully complex botanical delight.
The same attention to detail extends to an array of 20 toppings and inclusions, including freshly baked macarons, crunchy popcorn, and handmade chocolates.
Choose to have your custom creation in a waffle cone, cup, or sandwiched between fluffy, rainbow coloured bread — a tribute to the Singapore style of enjoying the treat. A truly inclusive experience, Softhaus includes options of plant-based milk and sugar substitutes in its offerings — ice cream euphoria made for all!
The launch of Softhaus follows a recent financing round led by Vertex Ventures Southeast Asia (Vertex Ventures SEA) into the Janice Wong Singapore business. In partnership with Vertex Ventures SEA, Janice Wong Singapore continues its digital transformation in the F&B scene.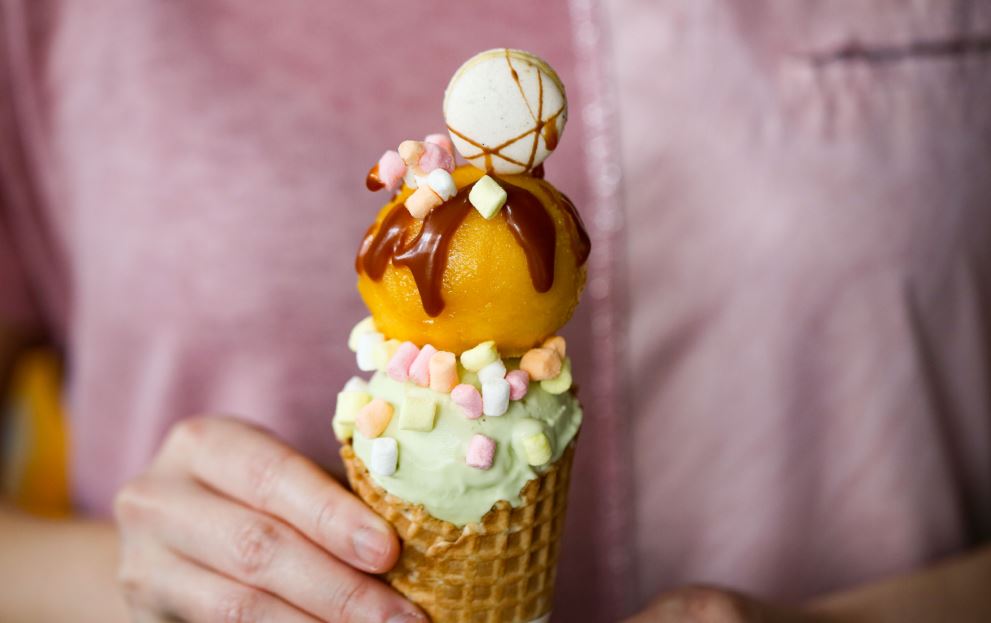 True to the Janice Wong Singapore brand, Softhaus has incorporated fun digital motion and animation into its food retail experience. The brand has also developed its very own curated mobile check-out page to keep the lines moving in a more seamless manner.
Softhaus Great World City is located on Basement 1, wrapped in pastel pink and cream yellow with splashes of bright red, turquoise and cobalt, the parlour's interior boasts youthful and upbeat energy, designed to tease the imagination of its visitors.
Softhaus Great World City opens on 19 August 2021 at 10 AM. Operating hours are daily from 10 AM to 10 PM, at 1 Kim Seng Promenade, #B1-K135 Singapore 237994.