WhatIF Foods, a company founded with a mission to reinvent the way we create our favourite foods, recently launched their instant noodles at FairPrice Finest stores in Singapore. The plant-based noodles are claimed to be lower in saturated fat, high in plant protein and deliver substantially more fibre content than comparable brands. There is also no added MSG, preservatives, or artificial colours for all the noodles.
With the insight that sustainability is not enough, their idea is to create plant-based foods that will replenish both us and the planet.
"Simply being sustainable isn't enough. It's increasingly apparent that we need to restore rather than preserve our planet and by proxy, our bodies," shares Christoph Langwallner, CEO of WhatIF Foods. "That's why we founded WhatIF Foods on regenerative principles, the notion that wellbeing is interdependent – we need nature in cities, life in food, and purpose in communities. We re-engineered the entire approach as to how we get food on the table."
"What we deliver in BamNut noodles not only nourishes our bodies with nutrients, but it is also made with regenerative crops that nourish the soil in which it is grown. We are also empowering farmers by ensuring them a fair share of profits from climate change-resilient crops. At the same time, we are delivering to consumers a delicious product that is healthy for them," he added.
FairPrice Finest now carries a colourful array of noodles (orange, black, yellow, and green) which you can sample in the BamNut NoodBox, or buy a box of each flavour.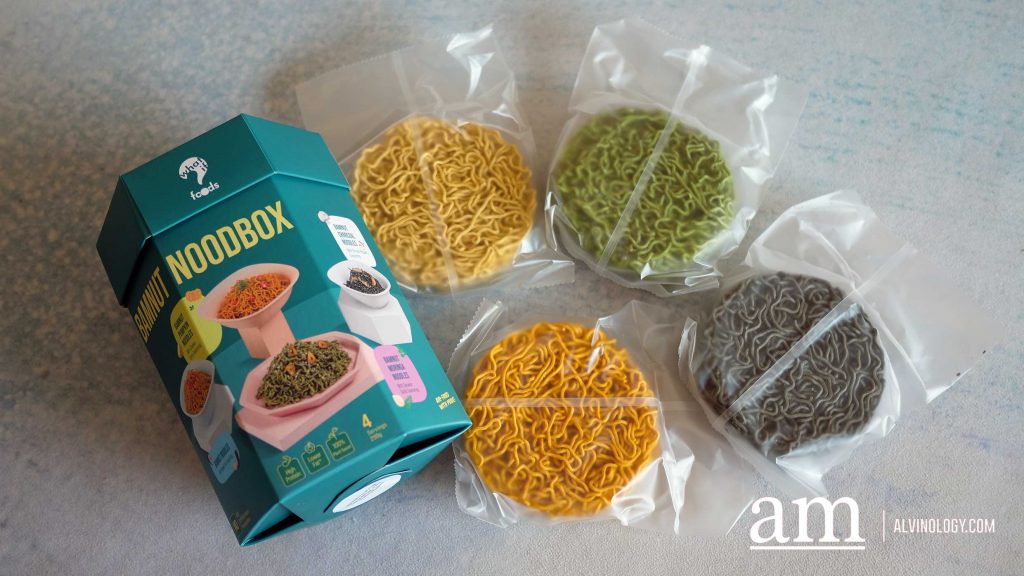 There are two new flavours: BamNut Pumpkin (orange), and BamNut Charcoal (black) to complement the original BamNut noodles (yellow) and BamNut Moringa noodles (green).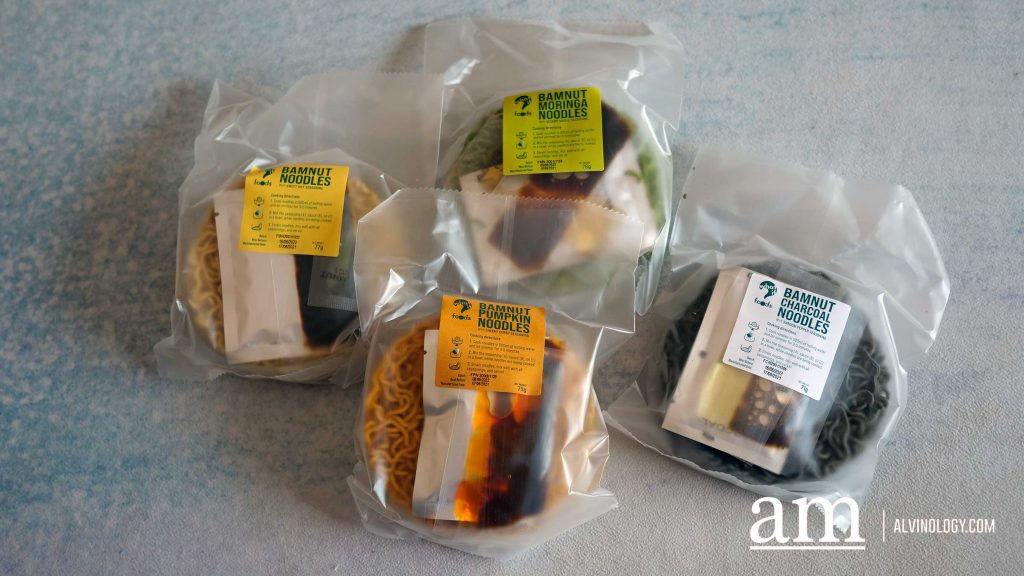 The new BamNut Pumpkin noodles come with Cheeky Curry Seasoning, a burst of bold flavours, and the BamNut Charcoal noodles are paired with Shroom Pepper Seasoning, a combination of mushrooms and black pepper.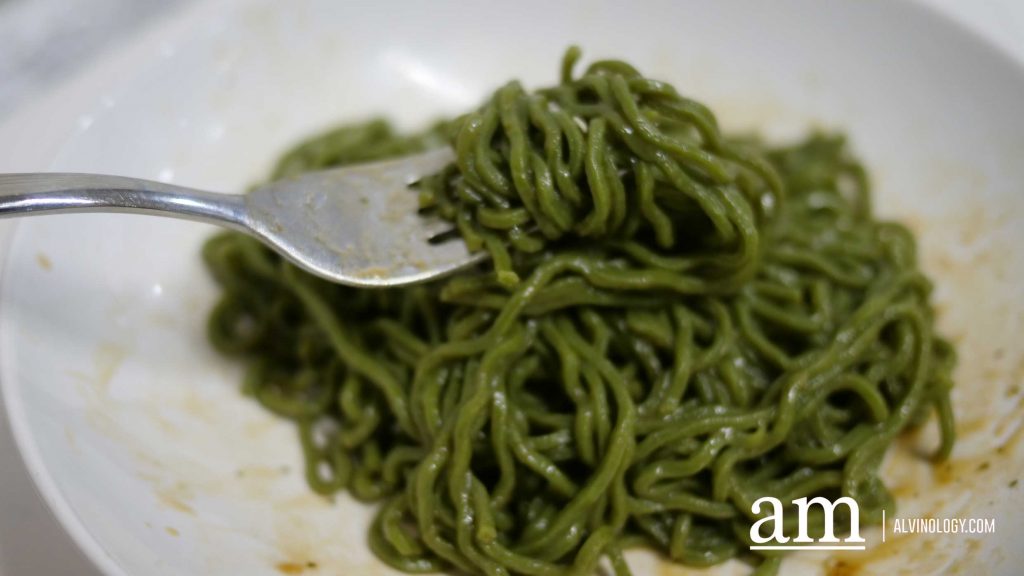 The BamNut noodles are complimented by their Sweet Hot seasoning for a bit of spice, along with a dash of caramel sweetness that comes from traditional Kecap Manis (Indonesian sweet soy sauce). The Moringa noodles come with Sesame & Garlic seasoning that gives a hint of sesame and a vegetal aroma that may remind you of green tea.
We tried the Moringa and Pumpkin noodles so far and enjoyed the latter very much, with its strong curry flavour. The noodle texture is consistently springy and in fact, better than many premium instant noodle brands.
The BamNut NoodBox (5 pieces of noodles) and all flavours of WhatIF Foods Noodles are exclusively sold at FairPrice Finest for the special price of $7.90 (instead of $8.90) in the months of July and August.