While the pandemic has changed the way we live, work and play in many ways, one thing hasn't change in Singapore – our sweltering hot weather all-year round.
Introducing The Straits Refreshment Co, bringing you healthy, fresh food and drinks, tailored for Singapore's weather, now delivered right to your doorstep.
The founders behind The Straits Refreshment Co shared that before the pandemic hits, they were in the business of supplying healthier drink options to restaurants and F&B operations. They have since moved to serve consumers directly with their assortment of healthy drinks and added protein bowls along the way.
Seen here is a selection of refreshing beverages, desserts and protein bowls from The Straits Refreshment Co: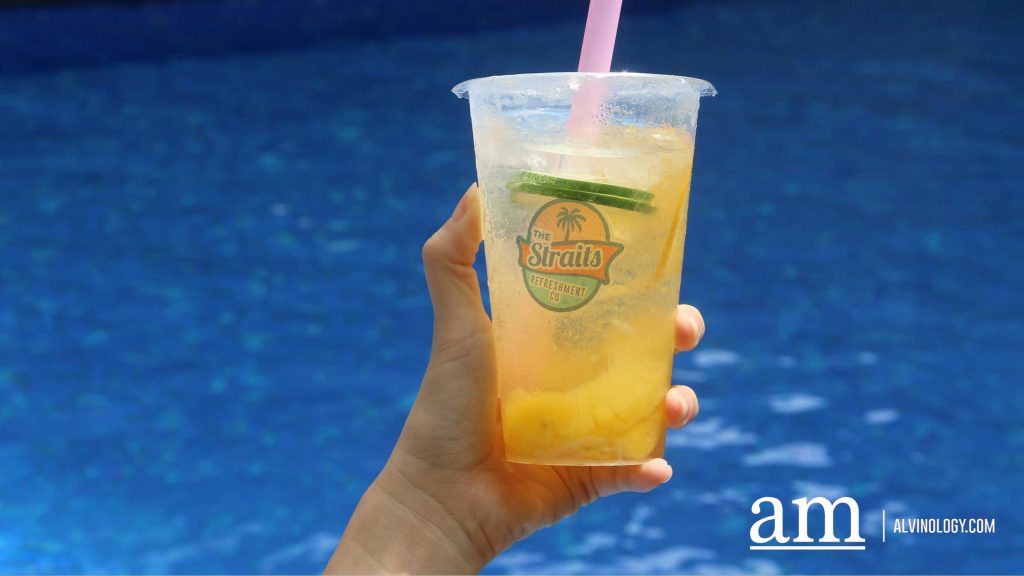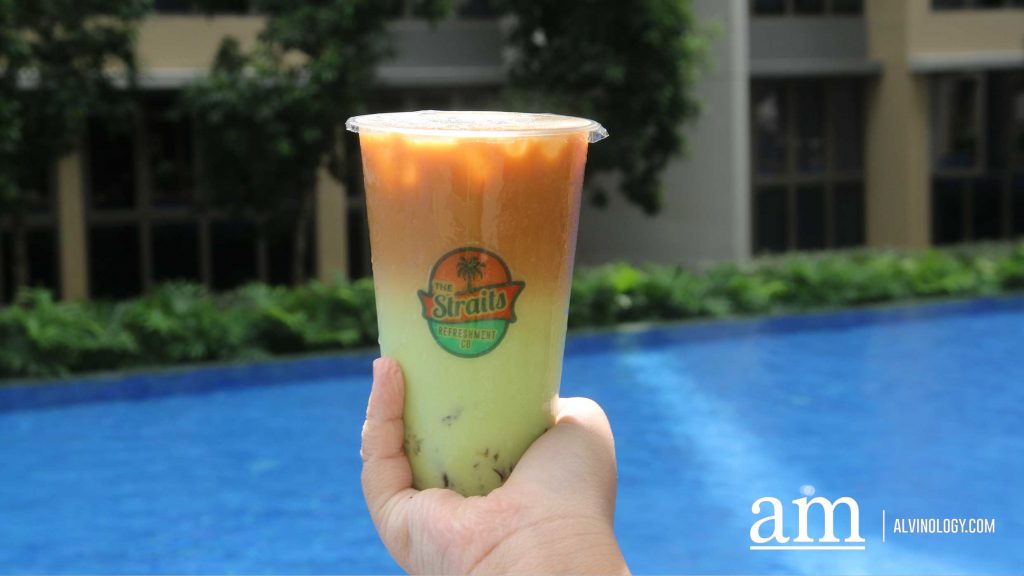 Toasted coconut shavings, aromatic pandan and rich gula-melaka are some of their signature ingredients in drinks like their Avocado Coconut Milkshake (S$6.30), Original Street-styled Coconut Milkshake (from S$4.80) and Straits Signature Hand-pulled Milk Tea (S$4) – all perfect for relieving the blistering tropical weather while you are out and about.
Instead of getting bubble teas all the time, why not try these uniquely Singapore flavour drinks for a refreshing change when you need a sweet treat?
For dessert, try their Coconut Panna Cotta (S$4.50), a homemade pandan puree topped with coconut milk and bluepea infused coconut jelly and their super cute Orh Nee Tart or Pulut Hitam Tart (S$12 for 6 pieces each).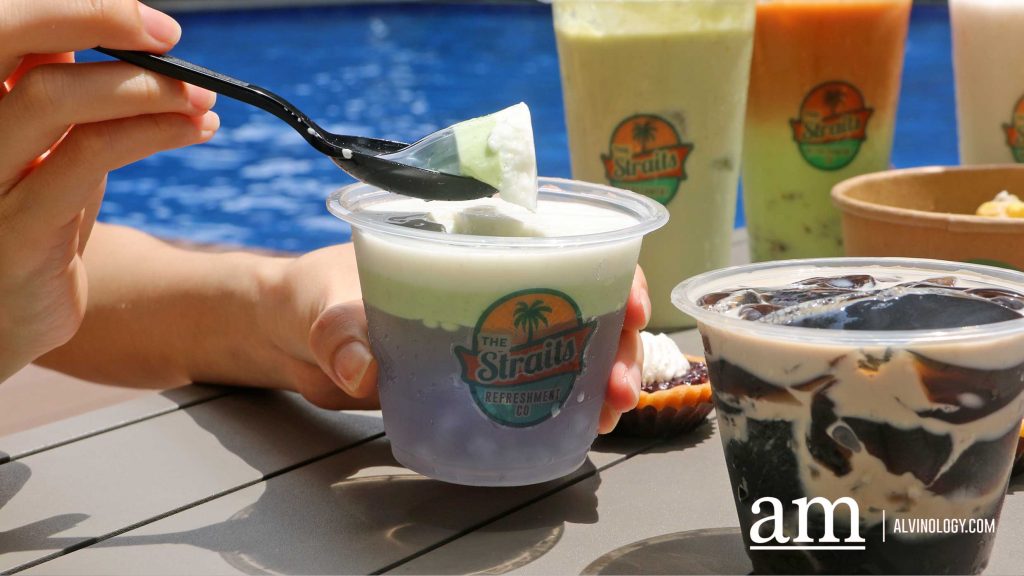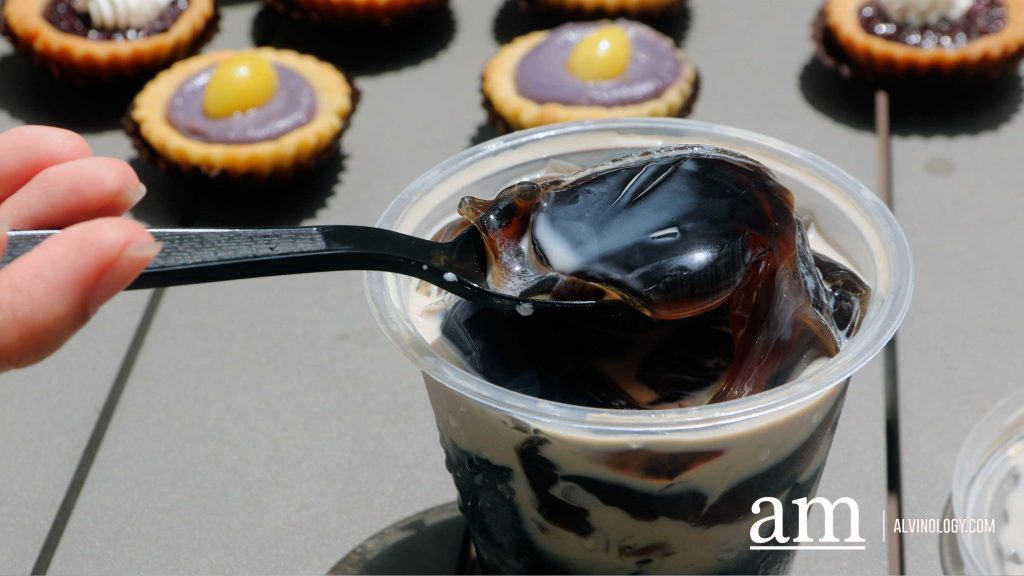 Their Protein Bowls start from S$10.90 for the Potato Salad with Green Apple bowl to S$15.90 for their Tom yam Prawn Salad bowl. We recommend their Mui Chye Duck Salad bowl (S$14.90) for something different with east-meets-west flavours.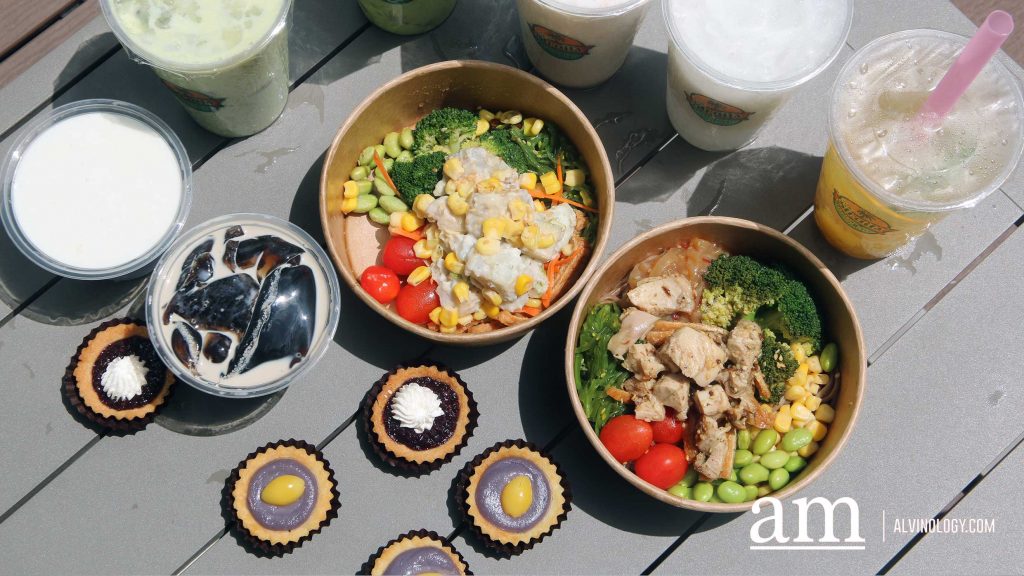 The Straits Refreshment Co now delivers islandwide (except Jurong Island, Jurong Shipyard, Jurong Port, Tuas and Sentosa) with self pick-up available at their store. No minimum order is required, with free deliveries for orders above S$35.
For those who love coconut drinks, you can also bulk order their milkshakes from them and freeze them in your freezer, taking them out when you want to enjoy them.
More information on orders are available via the official website.
PROMO Alert
Everyone loves promotions and here are the latest promotions available now with The Straits Refreshment Co.
Get the first-ever straits infused salad protein bowl and top up S$1 for a limited-time Original Coconut Milkshake and S$2 for a Straits Coffee Coconut Latte for the bowl + shake bundle.
There is also an islandwide free delivery for orders over $35 (till 2 Jul) and a 5% discount when you sign up for The Straits Refreshment Co's newsletter on Oddle.
Just for the Euros 2020 period, The Straits Refreshment Co has extended their operation hours till 3am on match days till 12 June, catering to your late night hunger pang for football fans.
60 Kaki Bukit Place, Eunos Techpark 2, 03-20, Singapore, 415979
Phone: +65 8805 3501
Minimum Order: $20
Delivery charges range from $8-15, depending on region.
Store pick up from 11am – 8pm daily (Special for this weekend, operates till 3am) at 60 Kaki Bukit Place, Eunos Techpark 2, #03-20 (Stall 6) Singapore 415979 – head to the building's indoor carpark to take its lift to level 3