A year after Sengkang General Hospital posted on their Facebook page about the harassment faced by their frontliners, a couple has been charged in court.
Lim Sok Lay, 48, and Cheang Eng Hock, 56, were charged on Friday, May 21. Lim had five harassment charges hurled against her, while her husband faces two. She was also charged with being a public nuisance, said The Straits Times.
A year's worth of harassment from Lim Sok Lay and Cheang Eng Hock
While unnamed last year, Lim and Cheang already figured in the disturbing practice of shunning and harassing COVID-19 frontliners, especially nurses who worked in COVID wards. Sengkang General Hospital posted a year ago that they were aware of the harassment one of their nurses encountered.
The post above showed that at the height of Circuit Breaker, the unnamed neighbors at the time were already harassing the frontliners living in the Punggol complex. The hospital was the one who lodged a police report on the matter.
The horrid neighbors allegedly said that the frontliners living near them were a "COVID-spreading family."
The police investigation on the matter yielded a mediation in June 2020 at the Community Mediation Centre. Despite this mediation, the police continued to receive reports of continued harassment on the frontliner couple in the later months of 2020 and even in January 2021.
Reports said that Lim and Cheang had hurled insults at frontliners in their building. Water was thrown at the doors of nurses and other COVID-19 workers. Sometimes, alcohol would be sprayed in the frontliners' direction, and at their homes.
On January 8, court records also showed that Lim and Cheang allegedly harassed a man identified as Mr Muhammad Najib Ngasewan.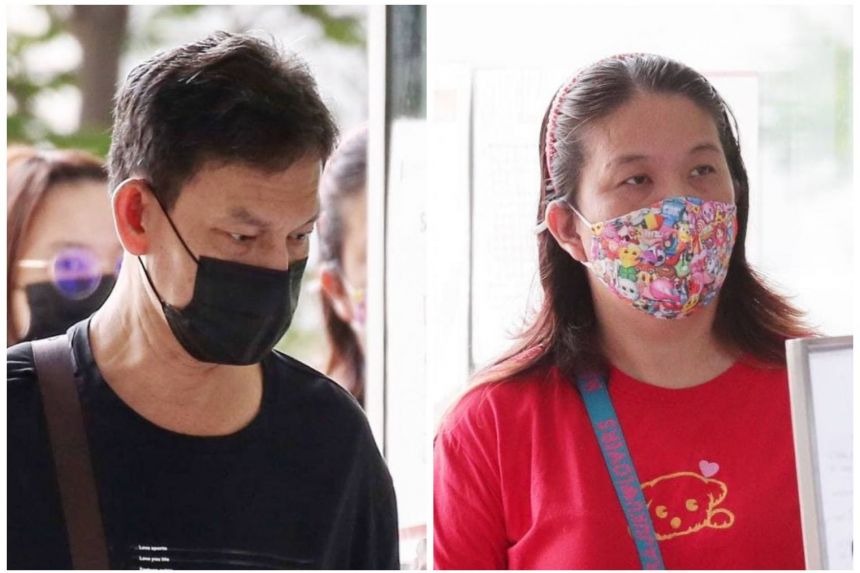 The two harassers were accused of uttering, "This nurse gangster!" and, "This nurse no good!"
While the police investigated more incidents involving the Lim and Cheang, the frontliners who received the verbal abuse and harassment documented fresher incidents, with some allegedly involving their own daughter. The incidents had included the use of alcohol, specifically Dettol, and even water and spit.
Fear for their child
The frontliner couple who received most of the harassment from Lim and Cheang, however, mentioned that they were afraid for their daughter. The girl also said that whenever she would return to their flat, she would cover her face and eyes, as she was afraid that Lim and Cheung would spray alcohol at her again.
The frontliners' parents also experienced abuse, with verbal taunts hurled at them when they took their grandchild back to the flat.
Lim has been remanded at the Institute of Mental Health and will be back in court on June 4.
Cheang , whose bail was set at $5,000, will return to court on June 18.
Sengkang Hospital has said that they wish the public would treat their frontliners with respect.
"We ask for members of the public to respect our medical personnel. Let us come together during this unprecedented time. We would also like to take this opportunity to remind members of the public that cases of physical or verbal abuse of our healthcare staff will be reported to the police for follow-up."