From now till 30 April, Spanish restaurant chain, Pura Brasa is introducing a seasonal seafood-themed menu that seeks to whisk diners on a Spanish adventure for our taste buds.
Hailing from Barcelona, the restaurant chain first opened in 2010 and was created by Josper, the internationally-recognised brand of charcoal ovens. Its 120-seater Singapore outlet is its seventh outlet and first-ever overseas output.
Available for dine-in and takeaway, the five limited edition dishes uses seafood such as red snapper, tiger prawns and more, sourced seasonally for their freshness during this period. To up the seafood game, Pura Brasa also added premium ingredients sourced globally such as sea urchin from Hokkaido and Osietra caviar from Belgium.
The dishes are time limited and will only be on the menu till 30 April 2012. These were the items we sampled: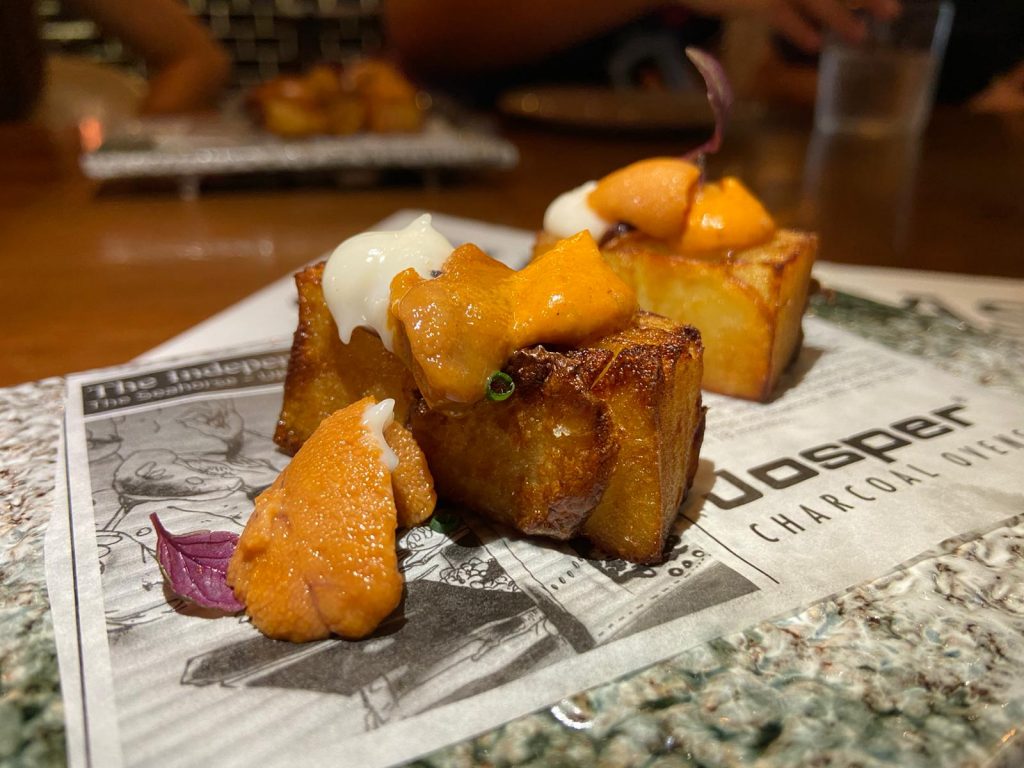 Patatas Bravas with Hokkaido Uni (S$16 for 2 pieces): fried layers of thinly sliced potatoes, topped with Hokkaido sea urchin.
Hokkaido Uni Cream Croquette (S$10 for 2 pieces): Japanese potato balls, crunchy on the outside and oozing with cream which tastes like nacho cheese on the inside.
Catalan-style Suquet de Peix ($36): Red snapper, mussels and tiger prawns served in a traditional Spanish seafood stew with Picada sauce.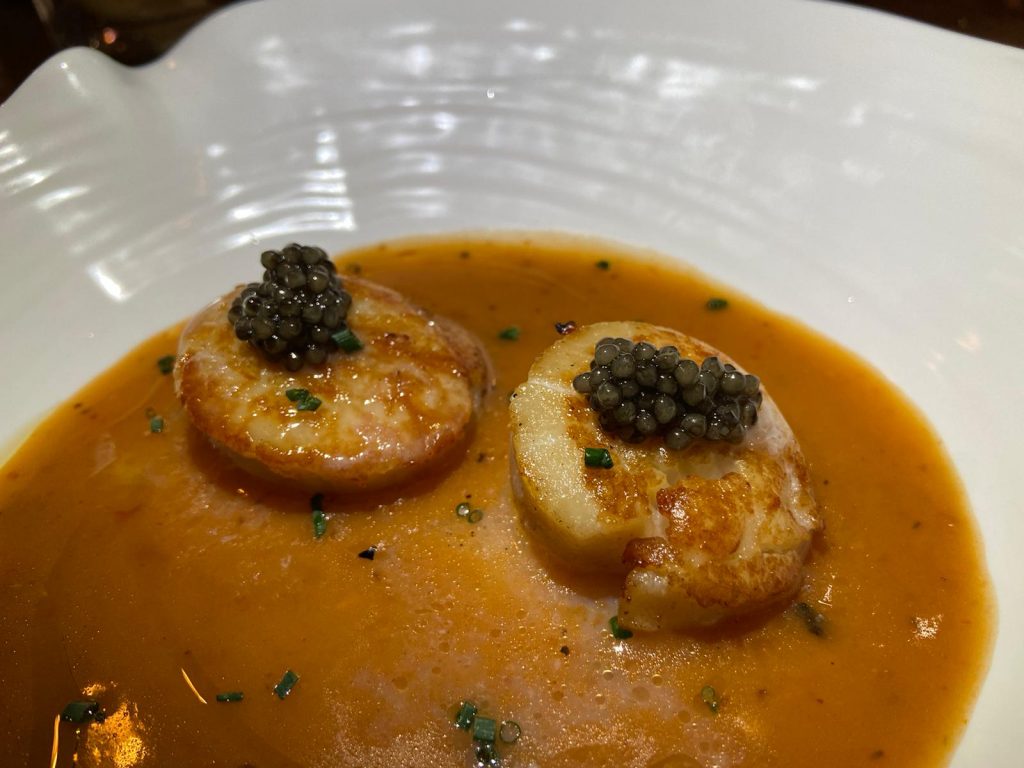 Josper-grilled Scallop with Caviar (S$36): Seared scallops topped with 100% natural, premium Belgian Osietra caviar, served in a pool of tangy cream sauce.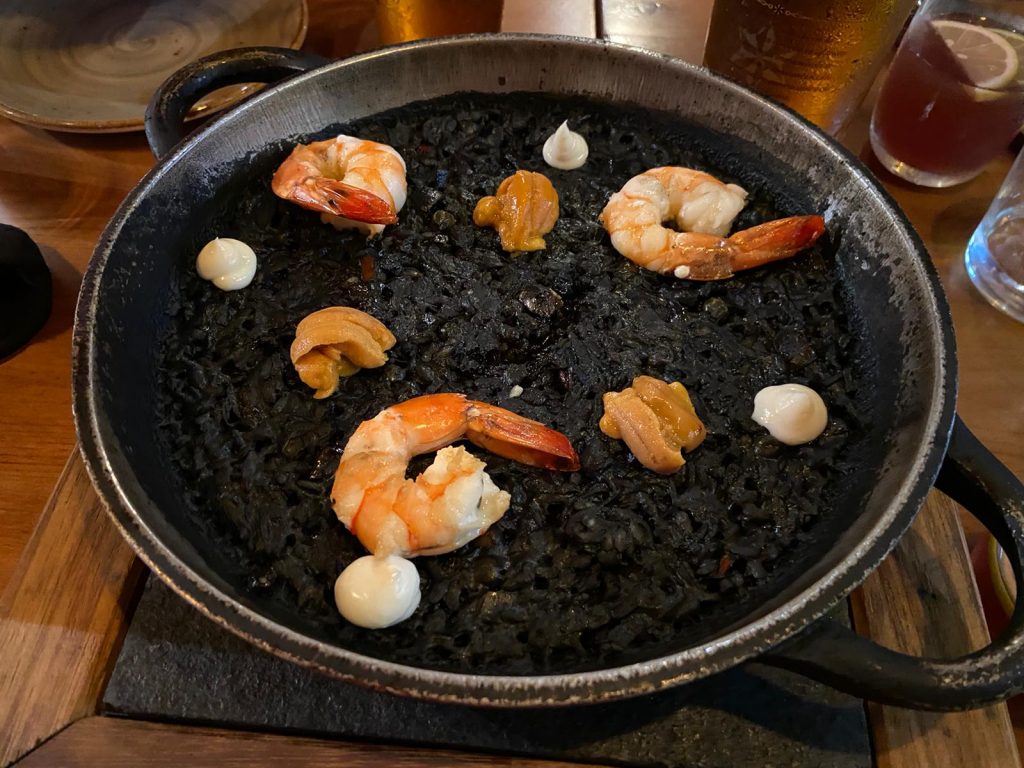 Squid Ink Paella with Hokkaido Uni ($68): Paella with Josper-grilled tiger prawns and lobes of fresh uni.
Uni is not traditionally used in Spanish cuisine and it is interesting to see it featured in three of the seasonal dishes. Fresh uni tastes good on its own and I felt that its umani flavour, which deserves to be in the limelight, was overshadowed by the stronger Spanish flavors. Nonetheless, these are still interesting applications to traditional Spanish dishes. I would recommend the Patatas Bravas with Hokkaido Uni for a better balance of the flavours.
The Josper-grilled tiger prawns and scallops are al dente, with firm texture and a nice sear on the outside. I enjoyed the scallop dish with caviar and would recommend it to seafood lovers.
Pura Brasa
Address: 5 Wallich Street, #01-16, Guoco Tower, Singapore 079993
Opening Hours: Mon to Sun, 12pm to 11pm
Contact: +65 6386 9678
Email: [email protected]