Some deals are just so good that you will find it hard not to share it. The PRISM+ Q55, 55″ 4k Android TV is one such. Priced at a promotional price of just S$769, it blows competitors away, with most brand-name models with similar specifications, priced at a premium price of S$1000 or more at the very least.
The Q55 is part of an entire line-up of 4K Resolution Android TVs, called the PRISM+ Q Series TVs, and is the flagship model of the series. Full technical specifications of the Q55 are as below:
First founded in 2017, homegrown smart TV brand has grown tremendously in capturing the local market share, being the first Singaporean brand to produce Smart TVs powered by Google's Android TV operating system. During the Circuit Breaker and with more people staying home now due to the new normal of Covid-19 safety measures, PRISM+ sales continue to accelerate with their attractive pricing and fuss-free online shopping experience. The brand has gained a lot of traction and is currently Singapore's number one Monitor Brand and Singapore's first TV brand with over 100,000 customers.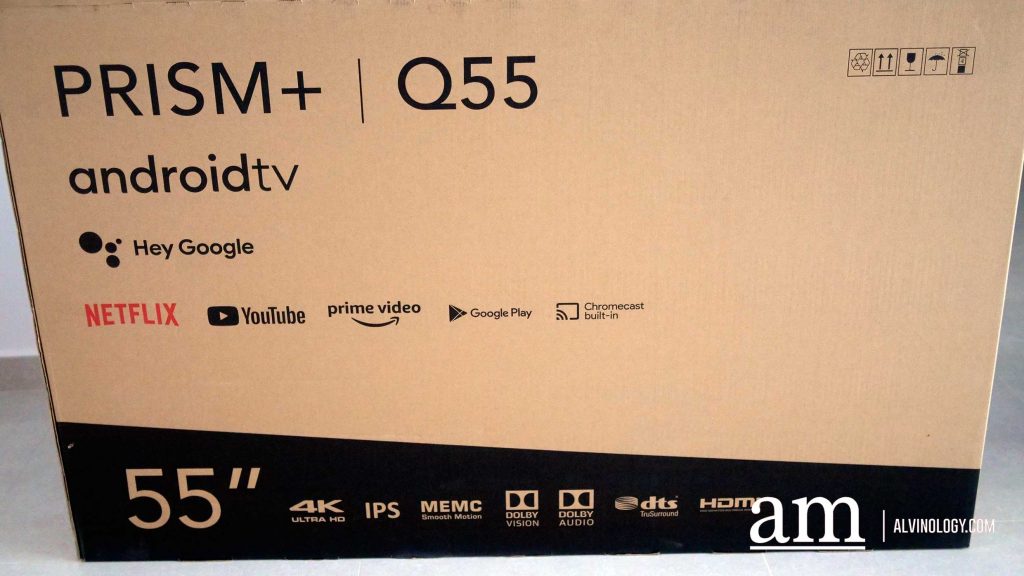 PRISM+ is able to keep their prices low through a direct-to-consumer business model which skips the middleman markup. The brand's aim is to provide products with high-end premium features to the Singaporean mass market at the best prices possible.
We have been using the PRISM+ Q55 for a couple of months now and the quality is amazing, given the super reasonable price tag.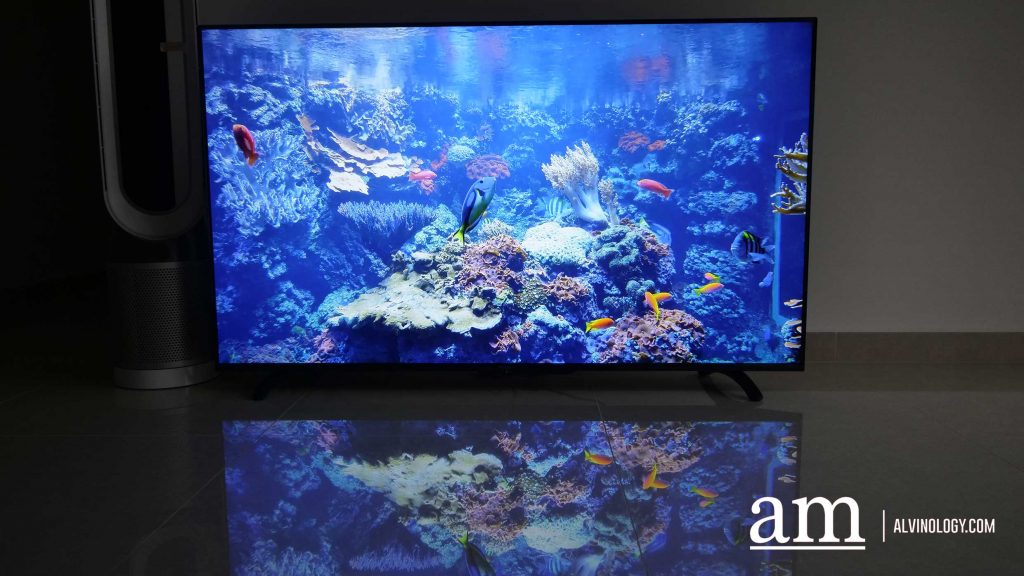 Upon ordering your smart TV from the official PRISM+ website, a delivery date will be arranged with you over text messages, followed by a phone call if there are any hiccups along the way to ensure a smooth customer experience. Some assembly is required when you receive your smart TV and this will be taken care of by the delivery staff who doubles up as a assembly technician.
I had a friendly chat with the guy who helped setup my Q55 for him and he shared that business has been booming for PRISM+, with non-stop orders.
Once the setup is done, simply connnect your PRISM+ TV to your home internet Wi-Fi connection, log into your respective Google account, Netflix and other online video streaming services, and you are ready to roll.
Like any other brand-name smart TV brands, you navigate round the platform with a TV remote which is designed with intuitive buttons to make the viewing experience as seamless as possible.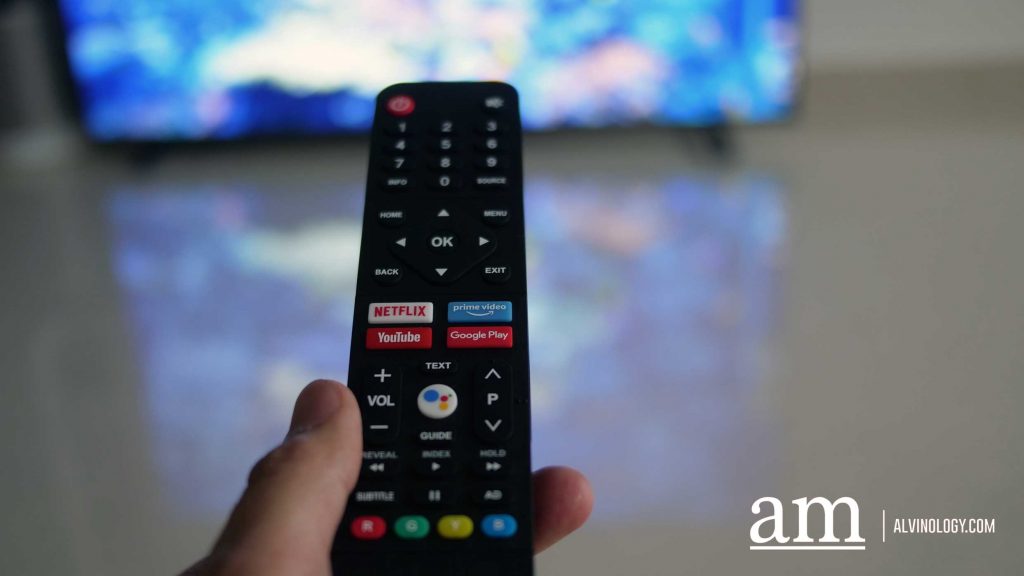 With over 7,000 apps that you can install in your Android TV operating system, ranging from Prime Video to Netfix to YouTube to HBO GO to Twitch, there is really endless, global entertainment at your fingertips to make even the longest stay home notice much more bearable.
Instead of diving too deep into the tech specifications, the fundamental takeaway for choosing a PRISM+ Android TV is that it is priced extremely competitive, with over 100,000 customers in Singapore voting for the brand directly with their wallets. A three-year warranty is also provided, with free delivery and assembly.