Earlier in March, Magnum launched its all-new Magnum Matcha, the brand's first Asian-inspired flavour in Singapore, featuring a rich matcha flavour paired with the usual Magnum signature thick 100% Belgian chocolate coating.
When you bite inside, a vivid green matcha ice cream is revealed, made with high quality Matcha powder.
Pricing and Availability
The new Magnum Matcha is available at the recommended retail price of S$10.90 for a multipack of four, or a multipack of six Magnum Classic and Magnum Matcha Mini.
Magnum Matcha is also available in the Impulse size for S$3.90 each. The range is now available across Singapore at all major supermarkets, convenience stores, petrol marts, min-marts and on RedMart as well as foodpanda.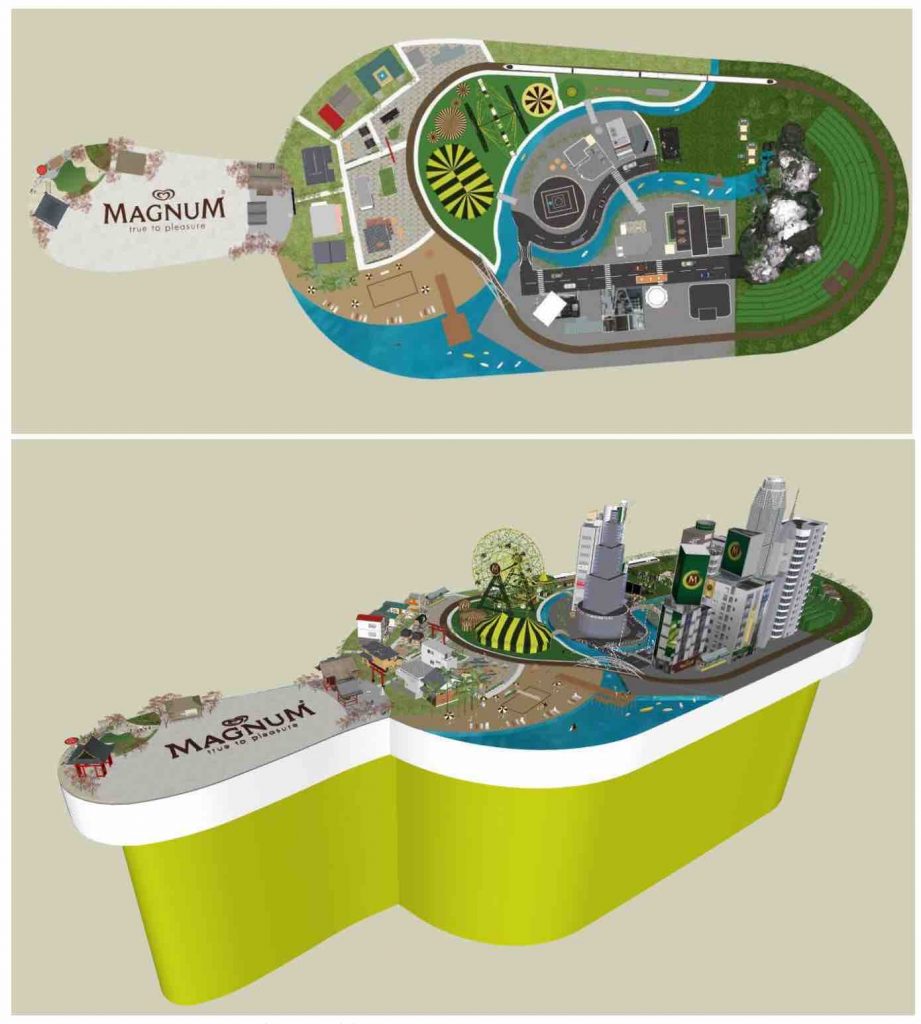 Embodying the spirit of #NeverStopPlaying, Magnum invites everyone to escape our everyday ordinary lives and be transported into a state of pleasure with Singapore's newest and smallest destination – Magnum's Mini Matcha World, a getaway into a mini world filled with reimagined moments of pleasures. Discover seven different Japanese-inspired zones – from bustling cityscapes and fairgrounds to scenic locales.
The Mini Matcha World concept was creatively highlighted in Magnum's media kit, which included mini figurines and play objects which we could use to build out own Mini Matcha World scenes:
Step into the Mini Matcha World and look out for a series of quests, leading you to search for hidden Mini Magnum Matcha ice creams within the seven different zones to stand a chance to win exclusive prizes.
Ten elusive Green Magnums will also be hidden within the world, where 10 lucky individuals will get the opportunity to win a grand prize – a two-night suite stay at The Capitol Kempinski Hotel Singapore (worth up to S$2,236).