It's that time of the year again. Oh yes, I am talking about Valentine's Day. If you're seeking ideas beyond the usual chocolates and flowers, look no further. Make a sweet gesture this February and treat your loved one (and yourself) to some serious pampering at So SPA by Sofitel.
So SPA is offering the So in Love Valentine's Special, a sensual luxury spa retreat. Available only for the month of February, The So in Love Valentine's Day Special is also the perfect therapeutic getaway for couples seeking to escape the rigours of the world.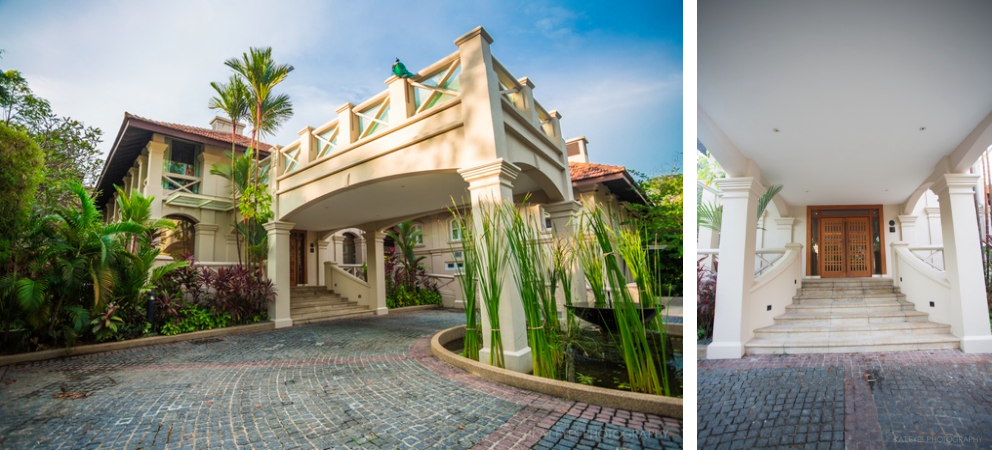 I was invited to So SPA for a preview of the So in Love Valentine's Day Special. So SPA is located within the five-star luxury property The Singapore Resort and Spa Sentosa on Sentosa Island. Amid the lush greenery and nature of the resort, it was not hard to get into a relaxed mood upon arrival. The colonial architecture of the resort and spa also made me forget that I was in Singapore.
As we stepped into the largest So SPA in the world, the calming aroma of essential oils greeted us. The modern décor of the spa was warm and inviting.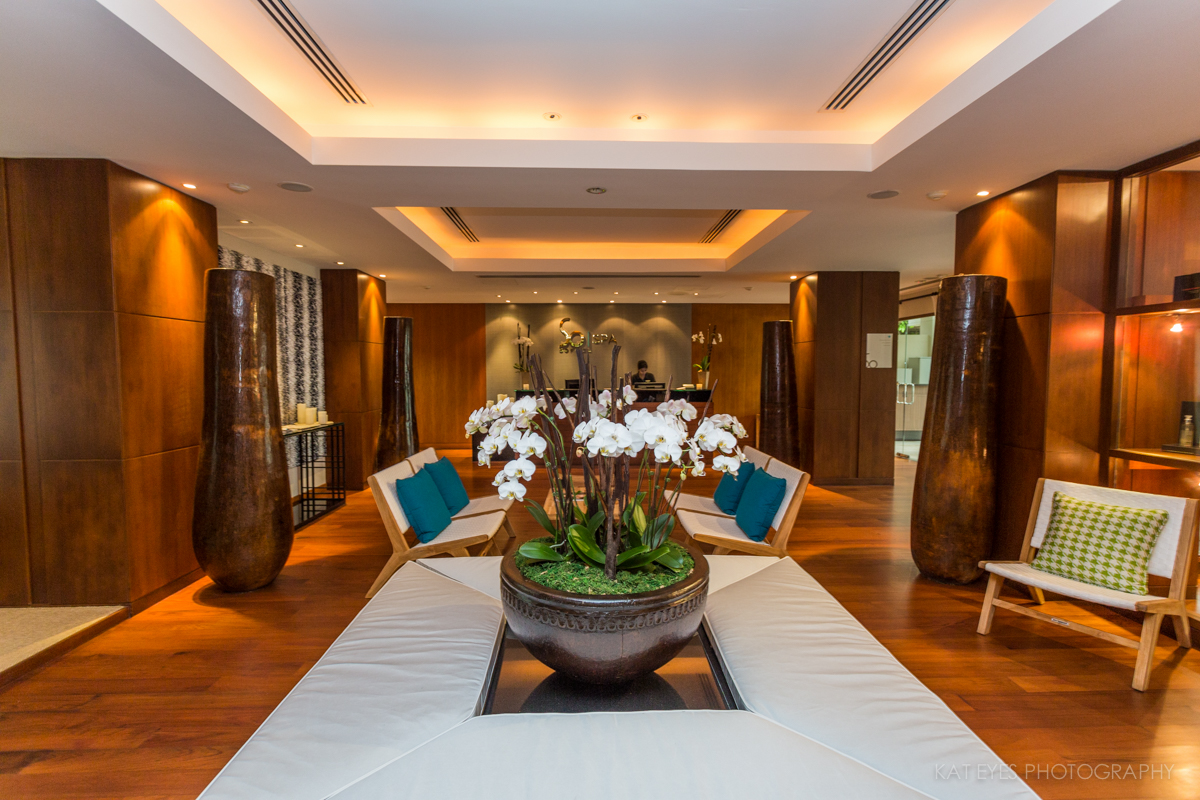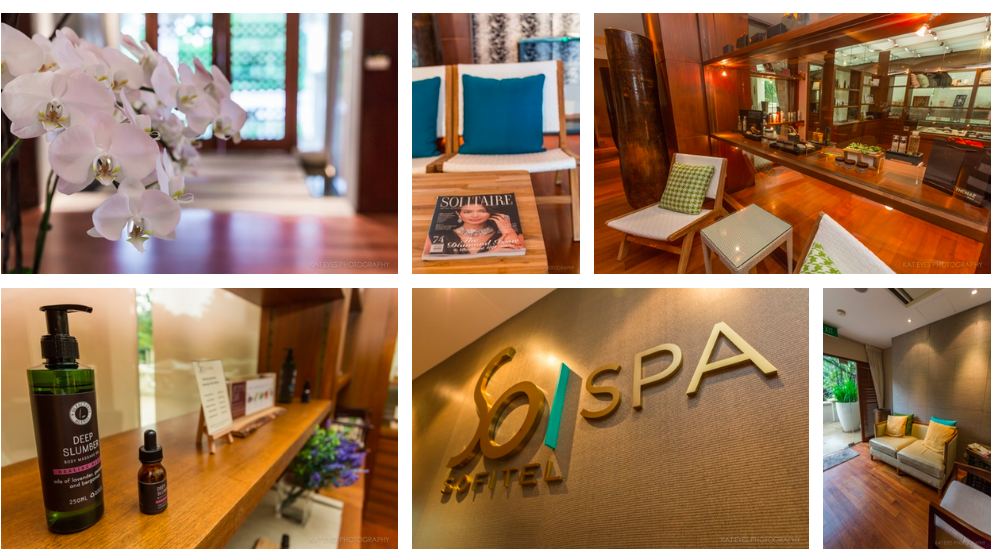 After a cup of warm aged ginger tea, we got ourselves changed into robes. Our assigned therapists then led us to our treatment room through an outdoor garden. We arrived at a door and to our pleasant surprise, we realised our spa suite was housed in a quaint outdoor pavilion. It was truly our own private sanctuary – complete with jacuzzi, shower facilities and a relaxation lounge.
The So in Love Valentine's Day Special is a head-to-toe treatment that lasts 2 and a half hours. Following a quick foot scrub with sea salt, we started the spa special with the 45-minute Neem Body Polish. Our therapists used a blend of finely ground date seeds and pumpkin enzymes to gently polish our skin. This exfoliation is supposedly ideal for sensitive skin. Thereafter, Blood Orange body lotion, paired with Neem (a herb with healing properties), was then applied on us to help keep our skin nourished.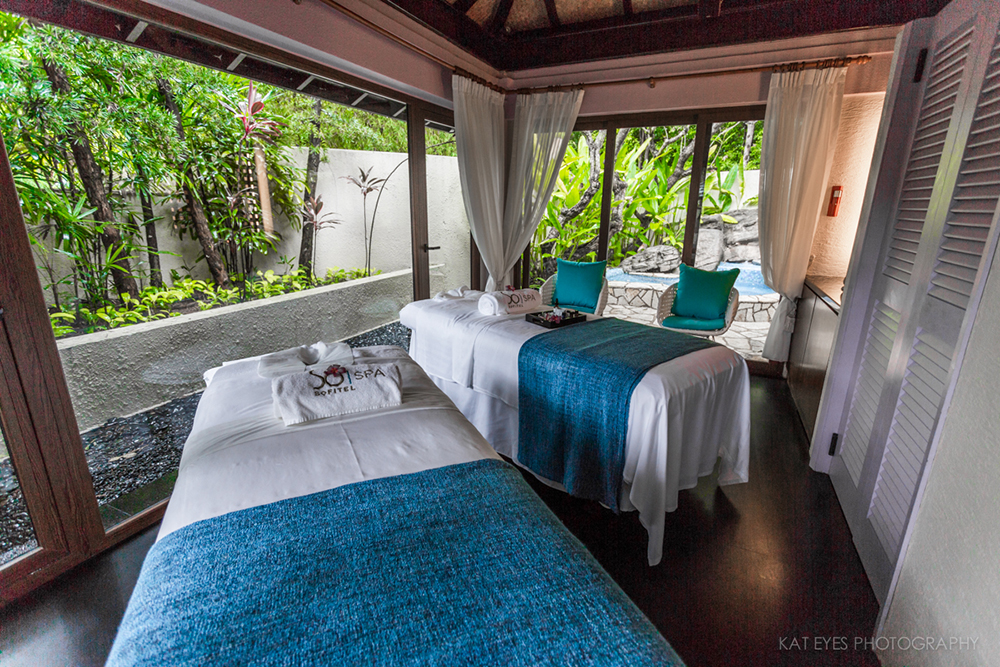 The hour-long So Abhyanga Massage treats the mind, body and spirit to a complete de-stressing and reviving experience. Inspired by ancient Ayurvedic traditions, it is a rhythmic Abhyanga or "oil" massage that seeks to bring about deep relaxation and an increase of energy flow in the body. The therapists used herb-infused oils, which had been heated up prior. It was quite a pleasurable experience when my therapist poured the warm oil onto my skin. My senses were awakened for sure.
As with all spa sessions, time passed by a little too quickly. Before I knew it, the spa treatment was over. Thankfully, the day had not ended for us as we were given 20 minutes to soak in the warm jacuzzi, with hot tea and tidbits served to us.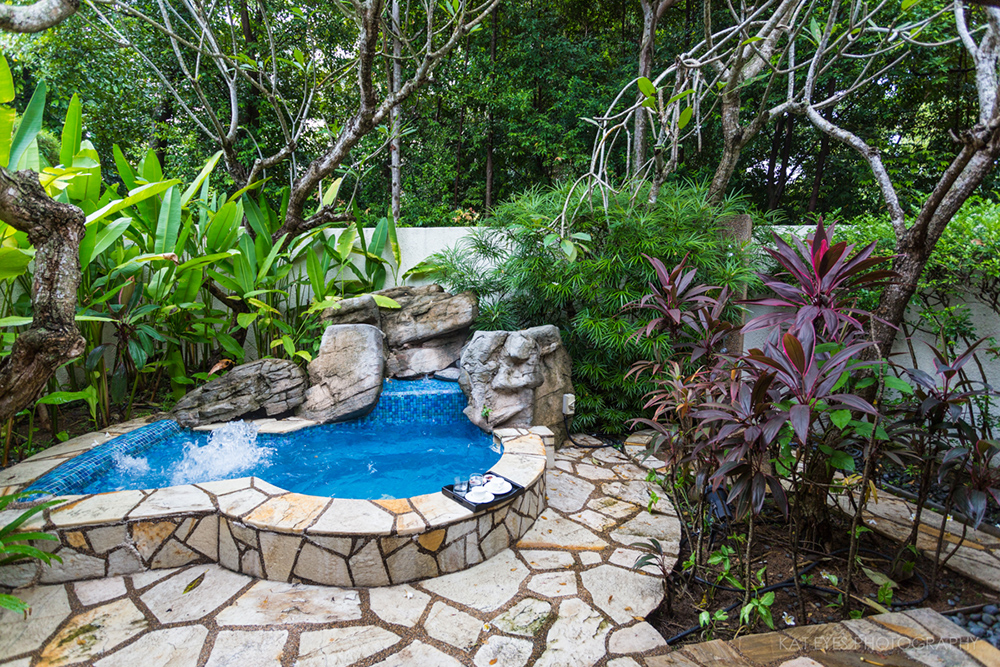 What sets So SPA at Sentosa apart from other spas are its outdoor spa garden facilities. At other spas, I've always found it to be a spirit dampener having to return immediately back to "reality" after a spa session, just when I had gotten into a relaxation mood. At So SPA, an array of outdoor spa facilities awaited us after our massage. These facilities usually come complimentary to all guests who book spa treatments (of minimally one hour). What's more, you may use the facilities for as long as you please.
The outdoor facilities include a float pool, swimming pool, mud pool, and a labyrinth. Surrounded by nature, we sat by the pool to unwind whilst enjoying our champagne and canapés, which were part of the Valentine's Special.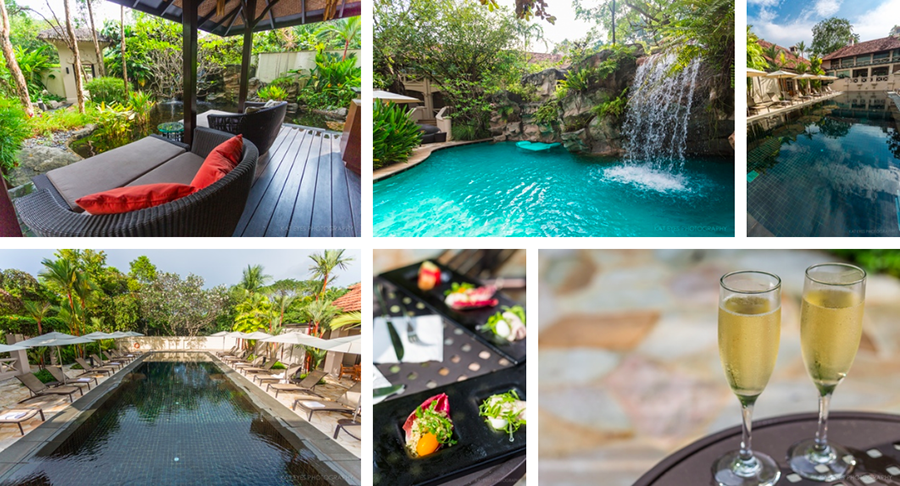 Among the outdoor facilities, my favourite was the mud pool. I lifted the lid off a pedestal by the mud pool to find it filled with scented volcanic mud. The volcanic mud is high in mineral content and supposedly has an energising and purifying effect on the skin. The mud, while not exactly aesthetically pleasing, felt cool and soothing on the skin. I applied a generous coat on my arms and legs, largely due to the lovely scent of the volcanic mud.
At the end of it all, we emerged out of the afternoon spa experience feeling absolutely renewed and refreshed.

The So in Love Valentine's Special is available only from 1 to 28 February 2015 at $520++ per couple. Be sure to make your reservation early as there are only six outdoor pavilions at So SPA (though there are indoor treatment rooms too).
In the evening, complete your Valentine's Day date with a romantic dinner at The Cliff, the hotel's award-winning fine dining restaurant. The Cliff will be serving a 5-course Aphrodisiac Valentine's Dinner with welcome cocktails at $420++ per couple. 
So SPA by Sofitel 
The Singapore Resort and Spa Sentosa
2 Bukit Manis Road Singapore 099891
Tel: +65 6371 1288
Email: [email protected] 
The Cliff 
Tel: +65 6371 1425
*****
ABOUT THE WRITER

A wordsmith by trade and photographer at heart, Kat leaves her footprints around the world and tell stories as seen through her eyes, heart and soul.  She can be reached at [email protected].
PHOTOS: ALL RIGHTS RESERVED © KAT GOH