The world is rolling out Covid-19 vaccinations at different paces, this means varying travel restrictions will remain. International travel will take quite some time to go back to normal, as it hinges on the global Covid-19 situation. That said, it is not impossible to plan a leisure trip for the near future- with favorable booking terms, we can hedge and plan.
Make use of current attractive discounts, perks and flexibility in booking terms
Faced with existential crisis brought on by Covid-19's stranglehold on leisure travelling, now that travel restrictions have relaxed somewhat and more flights have resumed, airlines and hotels are now pulling out all stops to attract customers to make up for lost revenue. They do this by going out of their way to offer attractive discounts, perks and flexibility in booking terms.
So if you are willing to do some homework in research, and accept some uncertainty in your holiday planning, you could really score some sizeable savings.
Rates for hotel rooms are currently still relatively low, but the room rates do show a clear trend of price increase if you compare over the past few months- a clear sign of confidence from hoteliers that demand is picking up.
Tricks of the seasoned traveler
When doing your price checking online, always make comparisons using the final prices that include taxes and fees. This is because some websites spring more charges only at the final page when you are about to check-out.
Also, a tried and tested travelers' tip: always provide details of what you are celebrating under the field for special remarks or requests- you could get a cake or a bottle of bubbly for your special occasion, or even luck out with a free upgrade!
My Travel Bucket List- What's Yours?
I love nature, and forest-bathing in particular. Covid-19 has confined me in Singapore for so long that I have explored almost all the nature reserves and parks in Singapore. Once I find the right opportunity, I will fly off to forest bath in new places. Here are two I have shortlisted:
Thousand Ginkgo Trees Garden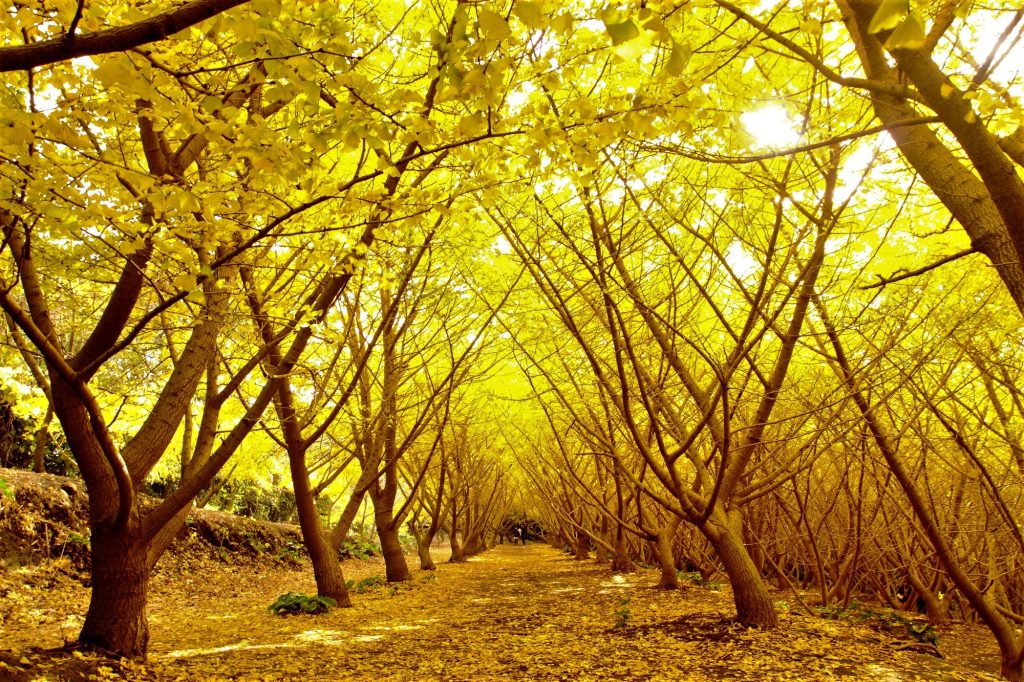 Tarumizu Senbon Ichou or Thousand Ginkgo Trees Garden, is home to more than 1,200 ginkgo trees. This "Golden Paradise" had won the first Kagoshima Prefecture Landscape Award. It is a famous fall foliage viewing spot that is like a scene right out of a movie. The whole area is dyed golden when the season comes, captivating many with its breath-taking golden hues.
Tannourine Cedars Forest
Located in Lebanon, the Tannourine Cedars Forest Nature Reserve protects one of the largest and densest cedar forests in the country- 80% of the trees in the forest are cedars. What's special about cedar trees? Well Cedar trees symbolize resilience, immortality, strength, and elevation, and the mountains of Lebanon were once covered with Cedar trees. That's why the Cedar tree is the Lebanese national emblem.
In the Tannourine Cedars Forest Nature Reserve, the cedars seemingly defy gravity and grow on extremely vertical slopes, rewarding those who endure the hike up the rocky terrain of the mountain with impressive scenery.
What's on your post-Covid-19 travel bucket list?