For this festive period, why not try something different for your festive dinner by having a mookata meal delivered to your doorstep, together with beancurd desserts.
The go-to-places for mookata and beancurd in Singapore, Siam Square Mookata and Rochor Beancurd House are joining forces to bring you the best of both savoury and sweet for a complete, festive dining experience in the comfort of your own home:
The partnership between the two iconic homegrown brands were formed out a business transaction that blossomed into a friendship. Keith Lee, the owner of Siam Square Mookata, was in talks to take over the Rochor Beancurd Hose outlet at Upper Thomson as the owner of Rochor Beancurd House, Jason Koh, was letting go out outlet due to rising overheads. The two entrepreneurs bonded over their shared passion for serving tasty yet affordable food and the rest is history.
"As business owners, it is important for us to continuously reinvent and seek opportunities in any circumstances. It was by chance that I got to know Jason when we took over Rochor Beancurd House's Upper Thomson outlet. Instead of merely completing the deal, we became friends and realised that the relationship between Siam Square Mookata and Rochor Beancurd House could go further," shared Keith.
They worked closely to conceptualise three new soya bean desserts that will be made available on Siam Square Mookata's menu to be paired with their regular barbecue menu options.
The three new items are Green Thai Tea Soy Milk; Soy Beancurd with Green Tea and Grass Jelly with Thai Milk Tea:
For those unfamiliar with mookata, it is a style of table barbecue and hotpot that has found many fans in Singapore lately. Originating from Thailand, the term is derived from 'mu' (pork in Thai) and 'kratha' (hot plate or pan in Thai). Siam Square Mookata, a pioneer in the Thai mookata style of communal dining, first started operations within a food centre in 2013 and has since expanded to 11 outlets across Singapore.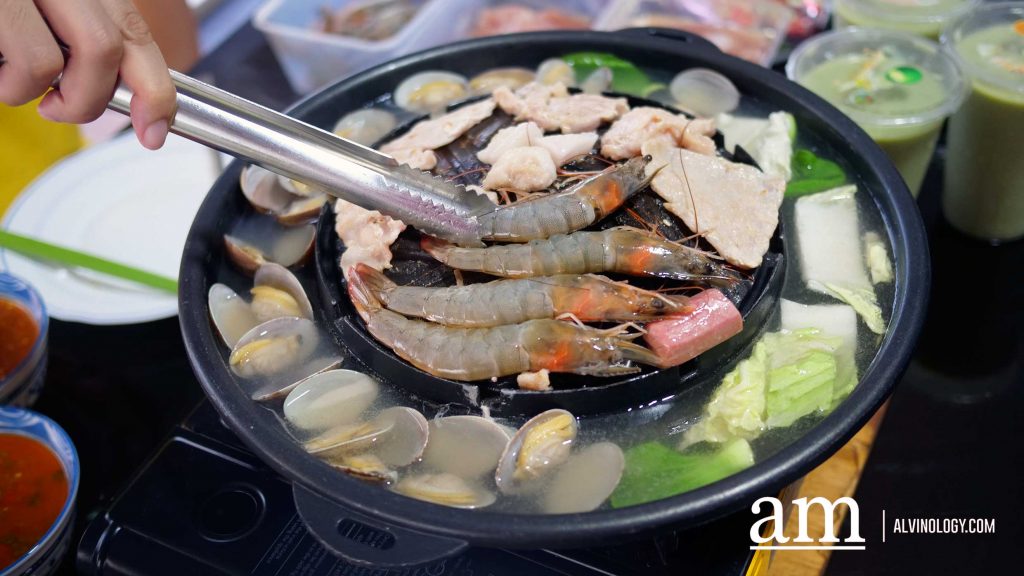 Like other F&B businesses, Siam Square Mookata saw a fall in business during the Circuit Breaker phase. Business has since picked up as Singapore looks to enter into Phase 3, with customers flocking back into their physical outlets.
Siam Square Mookata's new desserts in collaboration with Rochor Beancurd House is available at Siam Square Mookata outlets at Golden Mile Tower, Pasir Ris, Punggol, Upper Thomson and Yishun.
Siam Square Mookata has also pivoted to offer delivery via WhatsApp or SMS requests at +65 8119 6664. While the service team endeavours to deliver on-demand, a two-hour delivery allowance is recommended especially during peak hours: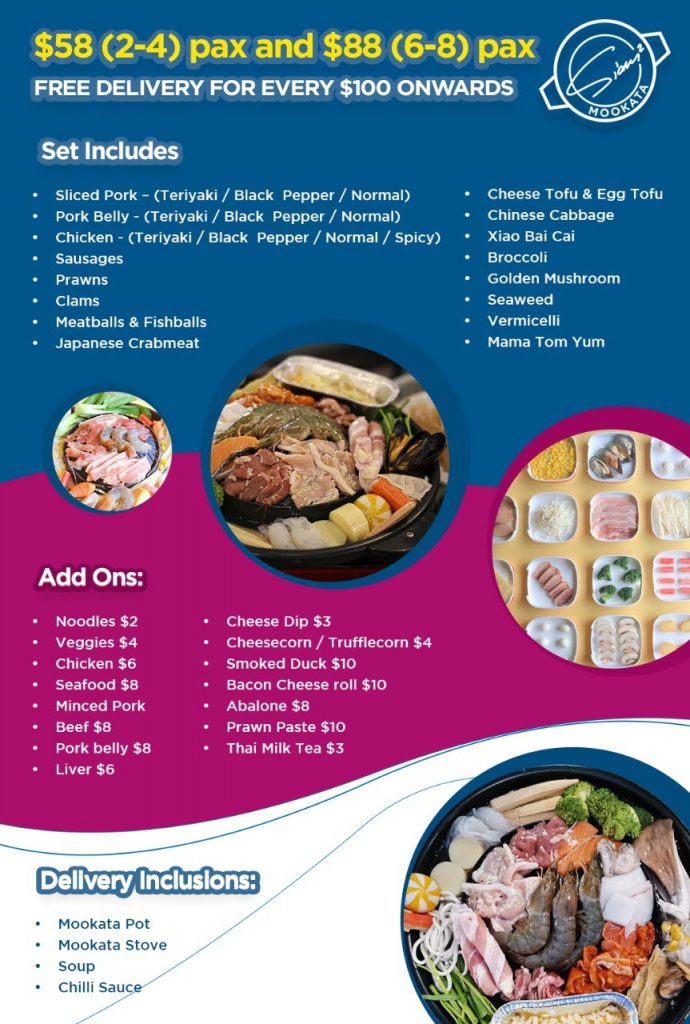 And yes, the delivery includes a mookata pot and stove! These will be collected back the next day and you simply have to leave them outside your home. One of the biggest hassles of a home-cooked mookata meal is the mess and cleaning up. Order a delivery next time from Siam Square Mookata and it will save you these hassles.