KaHa launches an ultra-slim smart analog watch with a case thickness of just 9mm and a plethora of smart functions powered by KaHa's 4.2mm smart module. The company is also introducing a meteorology smartwatch and blood pressure and heart rate-monitoring hybrid-display smartwatch.
KaHa's partnership with industry leaders SEIKO Instruments Inc. and SUTEC marries proven watchmaking pedigree and timeless design language with the latest in IoT technology.
Lightweight and svelte, the 9mm watch departs from conventional smartwatch design and eschews the sterility of a purely digital dial. In place of a typical watch dial is a translucent glass face giving the user a glimpse into the inner workings of the famed SEIKO Instruments Inc. gearbox.
Despite its diminutive size, it is packed with:
Sleep monitoring
Sedentary alert
Multiple activity tracking functions
Automatic time sync
Dual time zone functionality
Call
Text
Email
And other phone features
Alongside the slimmest smart analog watch, the KaHa-SEIKO Instruments Inc.-SUTEC alliance has unveiled two specialised smartwatches: a meteorology smartwatch and a health-monitoring hybrid-display smartwatch that monitors heart rate and blood pressure.
Meteorology Smartwatch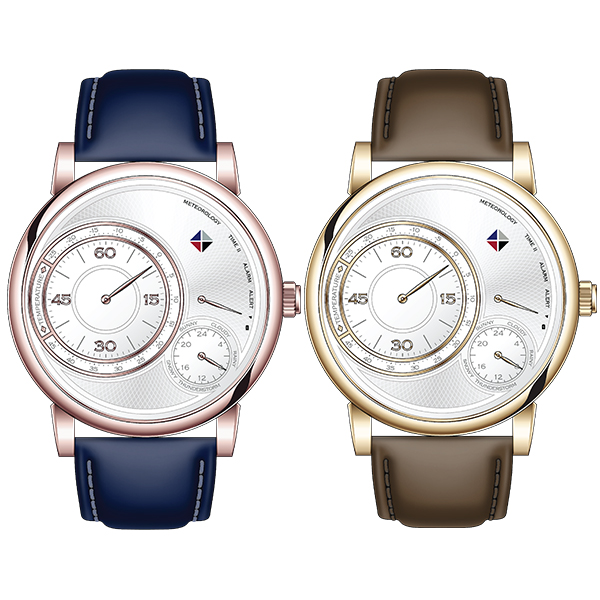 Hybrid-display Smartwatch

In addition to tracking the weather, the meteorology smartwatch features sleep monitoring, activity tracking (including steps, distance travelled, and calories burnt), call, text, email, and other alerts, as well as 'Find My Phone' capability. One unique feature is a mini-dial on the watch face with markers for various weather conditions, such as 'Sunny', 'Cloudy', 'Rainy', 'Snowy', and 'Thunderstorm'.
Equally feature-packed is the hybrid-display smartwatch, which combines an analog dial and traditional hour and minute hands with a digital display showing the user's heart rate and blood pressure. Other features include sedentary alert, sleep monitoring, activity tracking (including steps, distance travelled, and calories burnt), various notification alerts, and 'Find My Phone' capability.
The range of smartwatches from the partnership also includes a classic smartwatch with multiple notification alerts, sedentary alert, sleep monitoring, and activity tracking; a classic hybrid display smartwatch with all of the above features as well as a modern OLED display; a heart rate monitor smartwatch with a unique Breathe to Relax function; and a music smartwatch which allows the user to tune in to his or her favourite soundtracks with the touch of a finger.
Classic Smartwatch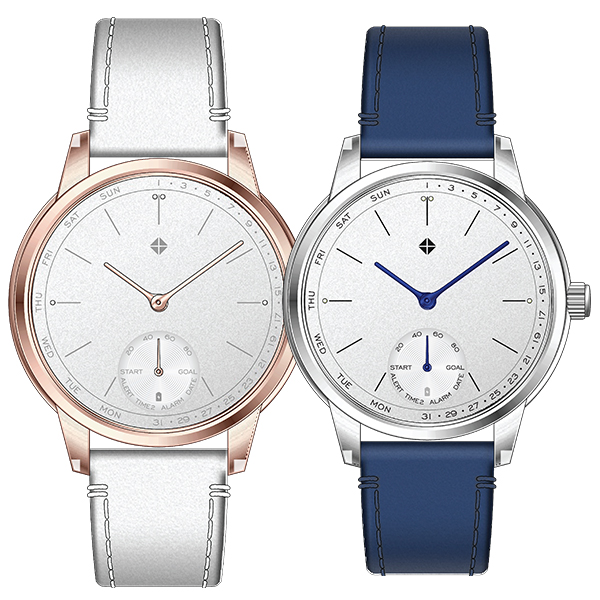 Music Smartwatch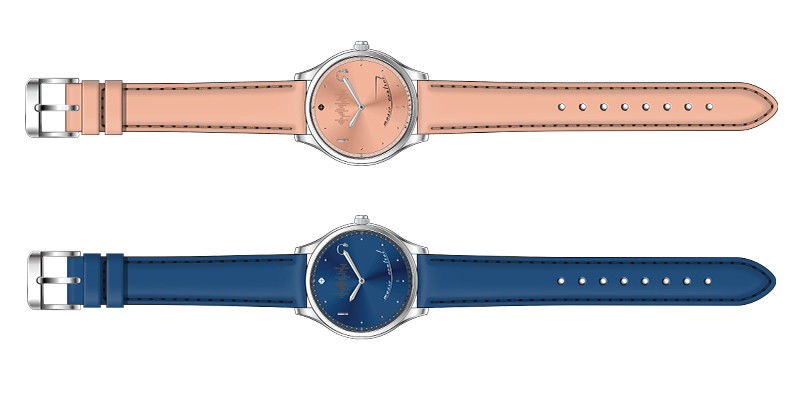 For more information, visit here.