Luxury resort Palazzo di Varignana in Bologna, Italy, has partnered with Da Paolo Gastronomia to bring its authentic Italian taste to Singapore!
Foodies can look forward to a collection of gift sets with regional extra virgin Italian olive oil, jams, honey, and tea exclusively available at Da Paolo Gastronomia Paragon Orchard and online.
Palazzo di Varignana's extra virgin olive oil, extracted from the olive fruit without the use of any heat of chemicals, is of the highest quality and has obtained several national and international accolades.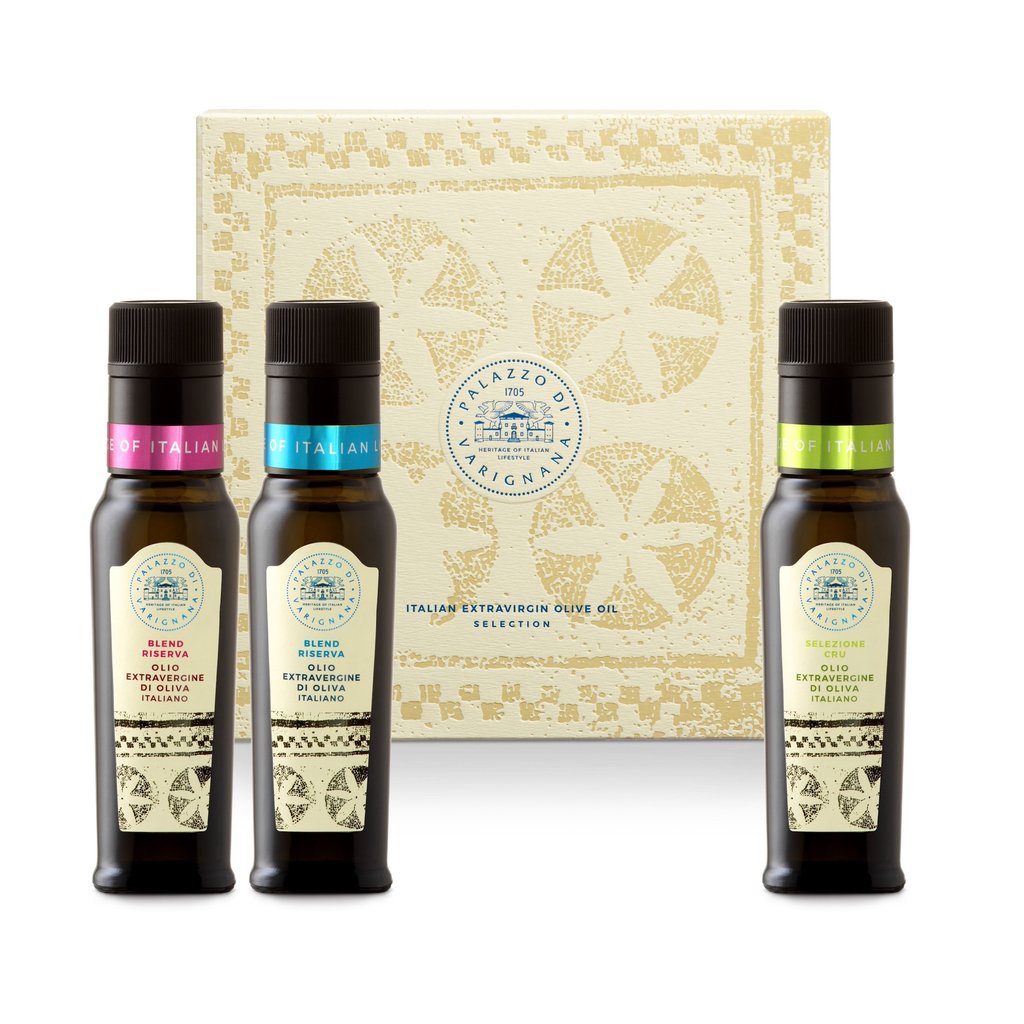 Italian Extra Virgin Olive Oil Selection (S$46.90), L–R: Riserva Rosso Blend, Riserva Blu Blend, Cru Selection
Apart from their award-winning olive oil, the line offers handcrafted jams made with fruit grown and harvested in the Palazzo's farms. For the collection, expert blenders also created two signature fine tea blends, and local beekeepers curated a range of handcrafted artisan honey.
Palazzo Standard Box – Selection 2 (S$139), L–R: Riserva Blu Blend Olive Oil, 2 Italian Artisan Jams (Watermelon and Orange, Apricot), 2 tea cans (Don Carlo, Perle del Palazzo), 2 Italian Artisan Honey Jars (Sulla Italian, Millefiori)
For the full list of products available, visit the online store here.