Local grill and steakhouse Bedrock Bar & Grill is well-known for their high quality steak offerings, but do you know they serve quality cut of other meats like lamb as well?
The restaurants runs a World Meat Series whereby they will curate and feature the best meats from around the globe on a rotational basis and for the third edition this year in 2019, Bedrock is shining the spotlight on New Zealand Te Mana Lamb.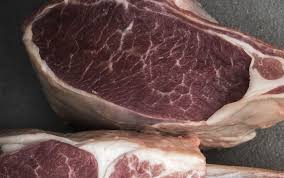 The Te Mana Lamb is often hailed as the "Wagyu of Lambs" in the culinary world and originates from the elevated pastoral lands of New Zealand. It has won the coveted New Zealand Food Awards which showcases the best of New Zealand food and beverages and comes with a naturally high levels of Omega-3.
From now till 30 September, meat lovers can go sample Bedrock's three exclusive Te Mana Lamb creations to give your take on whether it truly deserve it's "Wagyu of Lambs" namesake.
Bedrock Bar & Grill's World Meat Series, which started in 2017, is inspired by culinary travels and the quest to savour the finest beef cuts from all over the world. This is the first time the series is featuring lamb. Cuts featured in past editions included the Sake Kasu Dry Aged Beef and the Brandt Beef.
What's so special about the Te Mana Lamb?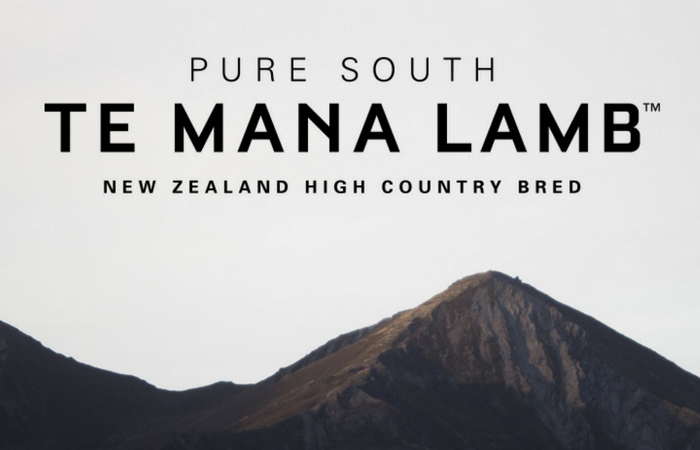 Te Mana Lamb is 100% free farmed in the high country of New Zealand. A unique discovery after 10 years of elite breeding, Te Mana Lamb is raised on the pastoral land of New Zealand's South Island in spring by 17 specially selected farming families, and finished grazing on chicory herb pastures for 30 days.
The result is a top quality lamb with a different type of fat – an intramuscular fat, higher in healthy Omega-3 and polyunsaturated fats, with marbling on a micro-scale. Like wagyu, the Te Mana Lamb has its own marbling rating to showcase the high quality of the meat.
To capture the perfect flavour, texture and taste, Te Mana Lamb is aged for 21 days.
What are the three exclusive Te Mana Lamb creations at Bedrock?
The three exclusive creations at Bedrock are the 21 Days Aged Pulled Lamb Burger ($42++), 21 Days Aged Boneless Lamb Loin ($75++) and the Full Rack of Lamb ($148++).
During an invited tasting, these were the items we sampled: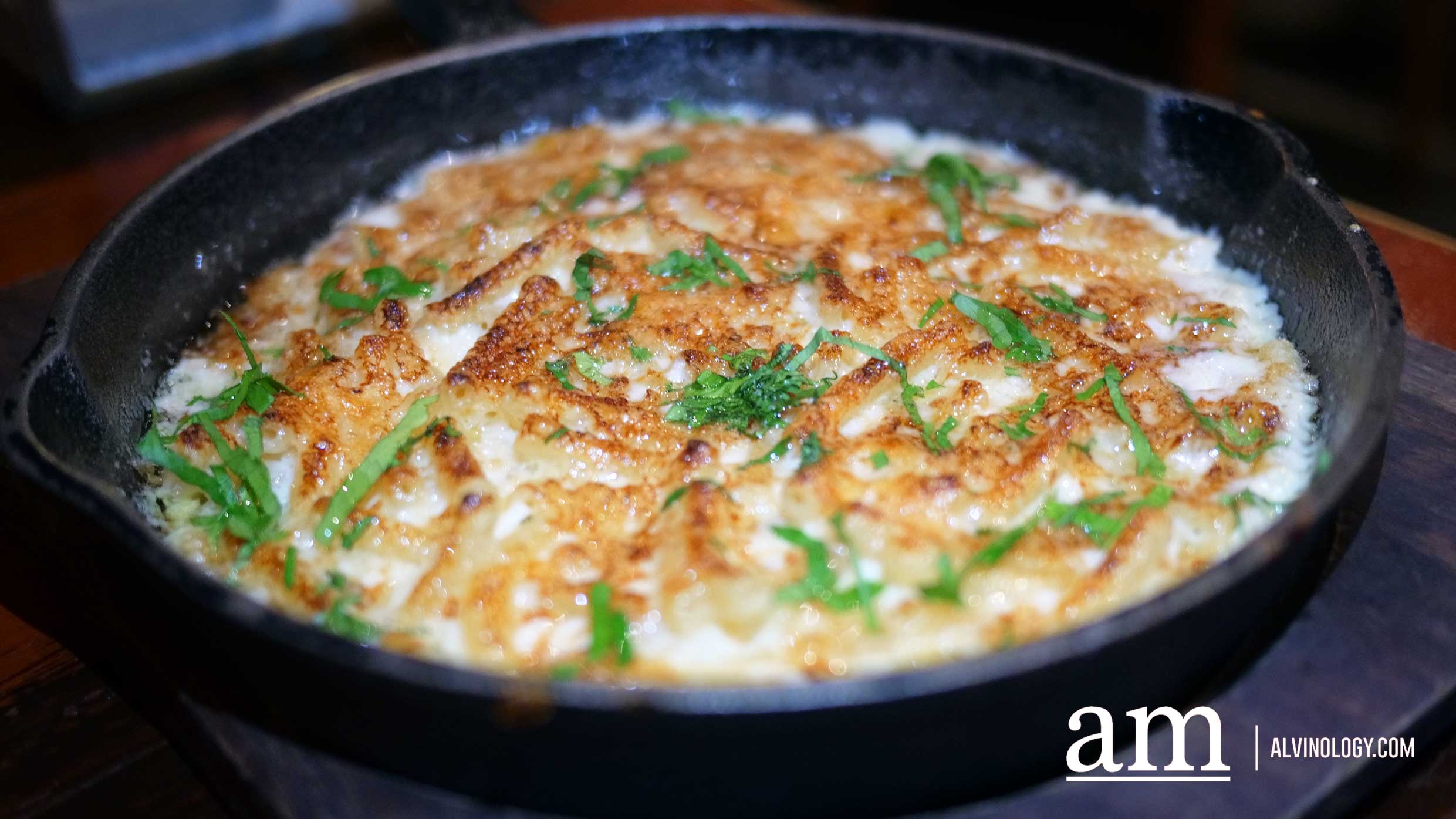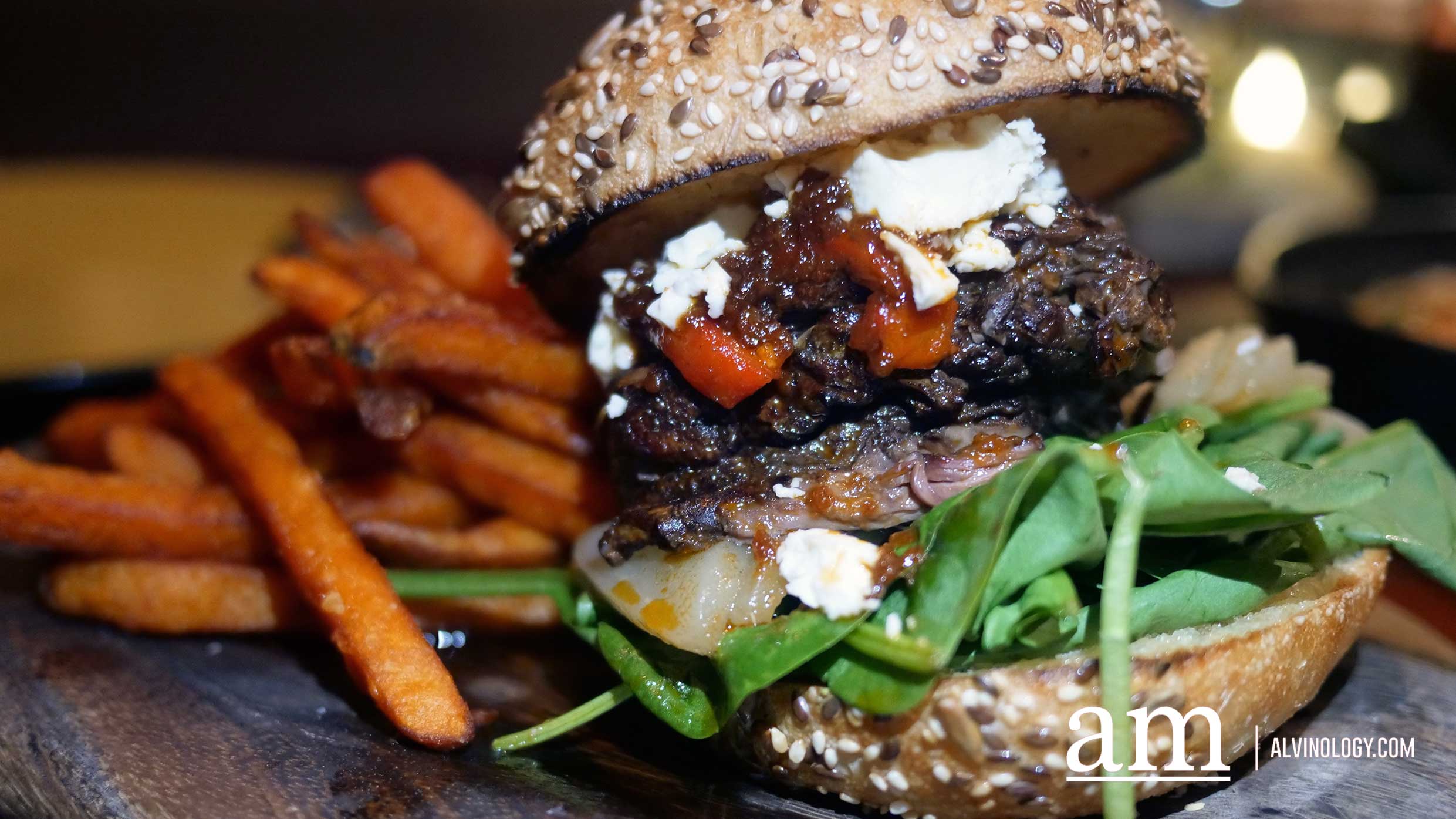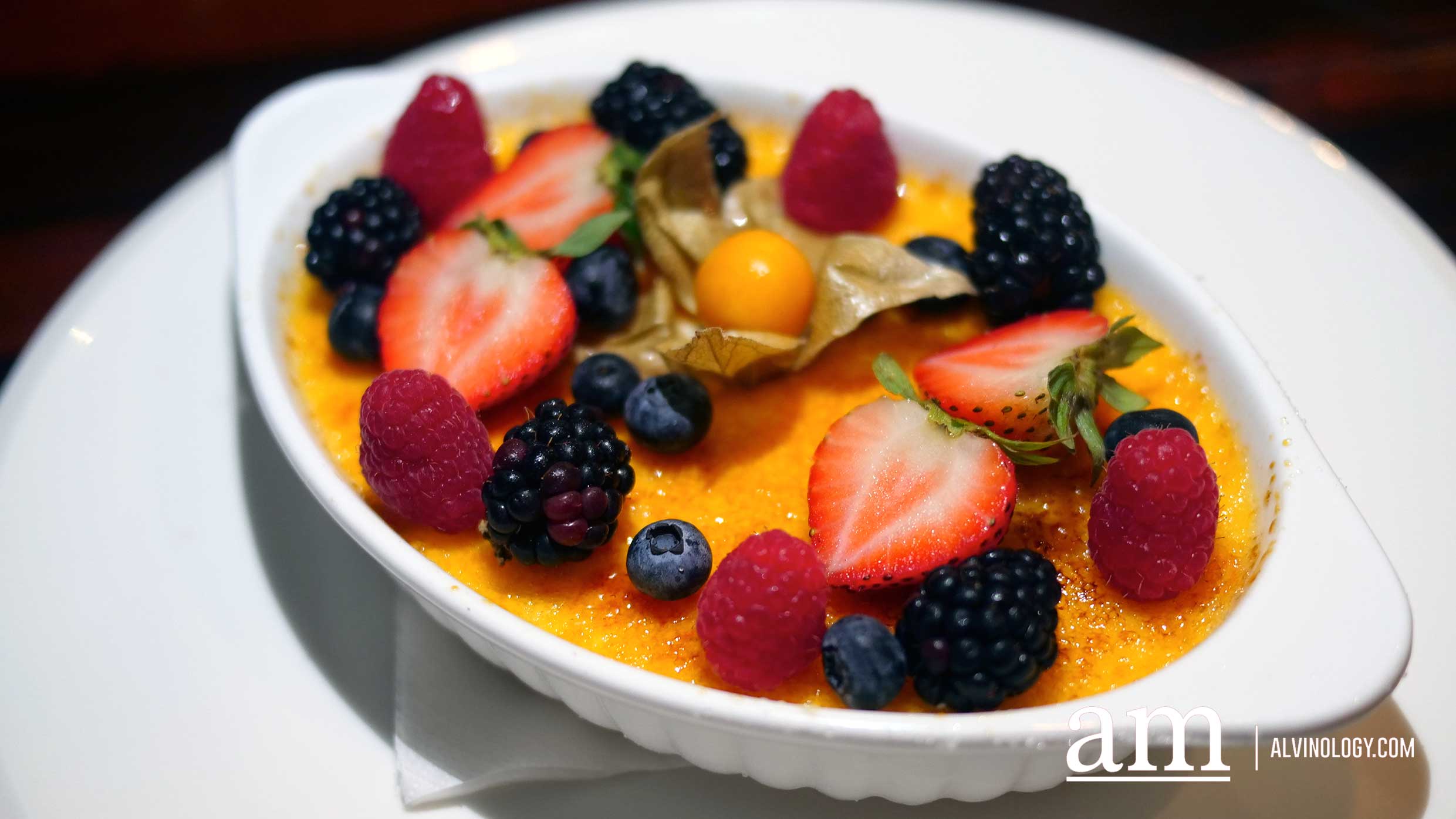 Clearly the highlights here are the lamb dishes. Give a choice of lamb or beef, I would usually pick the latter, but after sampling the Te Mana Lamb, it is now on my radar as a choice meat as well.
The pulled lamb burger is garnished with poached pear and spicy tomato capsicum relish while the boneless lamb loin is served with beluga lentil stew and yoghurt. The full rack of lamb is complemented with a side of roasted root vegetables and rosemary mint jam.
Tender and succulent, the Te Mana Lamb is grilled to perfection at Bedrock, requiring little seasoning. There is no gamey aftertaste which is the usual turn-off for people who dislike lamb. We requested for the lamb to be served medium raw and it comes in a pinkish hue, nothing like the bloody medium raw steak we are used to:
The "Wagyu of Lamb" title may give you the mistaken notion that it will melt in your mouth from the fat marbling like Wagyu Beef, but they are different. The Te Mana Lamb doesn't cling to your teeth like regular mutton, probably due to the marbling.
Between the rack of lamb and the burger, I prefer the former. However, as it is only available as a full rack, you would have to enjoy it with at least one other diner when ordering. The burger version was delicious too, but I feel it's a little wasted to hide the quality meat between burger buns. If your meat is top-notch, you would want to taste it as lightly seasoned as possible and with minimal tastebud distractions.
If you are interested to try out the Te Mana Lamb, do visit Bedrock before the end of September!
96 Somerset Road, #01-05
Pan Pacific Serviced Suites Orchard,
Singapore 238163
Tel: +65 6238 0054
Email: [email protected]
To make a reservation, visit cho.pe/dineatbedrocksg or call +65 6238 0054.