Changi Airport is a is a popular shopping destination among locals and tourists alike, with a multitude of offerings ranging from food items to retail therapy.
Apart from the usual suspects available to purchase in the duty-free aisles, we've noticed some unusual and surprising items that are up for grabs within the airport itself. These surprising items range from unusual health supplements such as oyster extract to bulky items like massage chairs that can actually be delivered to travellers' home countries!
Here are 6 surprising items available to buy at Changi Airport.
1. Crocodile Oil
Harvested from the fatty tissues of a crocodile, this unusual product is rich in amino acids, collagen proteins, taurine, unsaturated fatty acids and minerals. Crocodile oil is said to be able to reduce acne, moisturise the skin and assist in relieving a plethora of other skin conditions. Popular amongst Vietnamese and Chinese passengers.
Location: Discover Singapore – Terminals 1 to 4, Level 2, Departure Lounge and Guardian Health & Beauty – Terminals 1 and 2, Level 2, Departure Lounge
2. Massage Chairs
Given the large size of a massage chair, not many would consider purchasing one on a casual shopping outing, let alone shopping at an airport. The good news is, travellers can have it shipped to their home country if they decide to purchase one. If passengers prefer something 'smaller' in size to buy, portable massagers such as the uGalaxy Eye Massager is a nifty gadget that can definitely fit into your carry-ons.
Location: OSIM – Terminal 2, Level 2, Departure Lounge (near F Gates)
3. Oyster Extract
Packed into tablet form and available in a bottle of 90 pills, this supplement is made from dried and ground oyster meat and is great for helping people recover from tiredness and fatigue.
Location: Guardian Health & Beauty in the Departure Lounge of Terminals 1 and 2
4. Post-natal Care Packs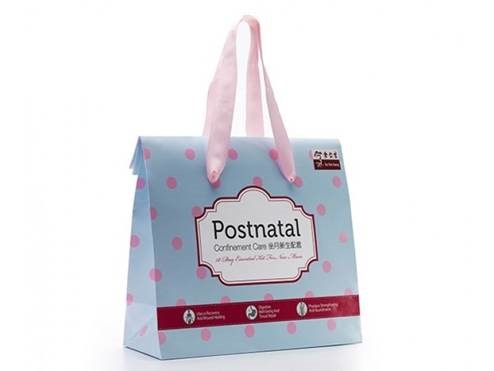 Comprising of a 28-day nourishment plan, an essential kit that consists of vitamins and tonic soup packs, these post-natal care packs are a thoughtful gift available for travellers to buy for friends. This pack includes Blood Nourishment Soup Packs, Bak Foong Pills, So Hup Pills, appetite enhancement soup pack, energising soup pack and more.
Location: Eu Yan Sang – Terminals 1,2 and 4, Level 2, Departure Lounge
5. Buy a gym workout, refreshing shower, or a snooze at YOTELAIR at Jewel
YOTELAIR's cabins are equipped with all the amenities needed for work, gymming or relaxation with affordable pricing, perfect for a quick shower after a workout or even a snooze right before a flight! YOTELAIR is just one of the many transit hotels available at Changi Airport as well, with other transit hotels including Aerotel Airport Transit Hotel, Ambassador Transit Hotel in Terminals 2 and 3 and JetQuay Suites located at the JetQuay CIP Terminal.
Location: #04-280 Jewel Changi Airport
6. Buy some artsy contemporary porcelain
Supermama is a little Singapore gallery store located in Jewel that designs and produces meaningful "omiyage", which means souvenir in Japanese. The contemporary giftware that is available at Supermama includes quality porcelain and handcrafted design pieces. Using culture as a context to design, Supermama allows everyone to own a piece of heritage with their thoughtfully crafted giftware.
Location: #02-207 Jewel Changi Airport
Changi Airport truly is surprising. Hey, you'll never know when you'll crave for a crocodile oil or some contemporary porcelain while waiting for your flight.