If you are looking for a smartphone under S$500 that is also modern-looking, value-for-money, with great technical specifications and featuring quality phone cameras, the recently launched Xiaomi Mi 9T is worth considering.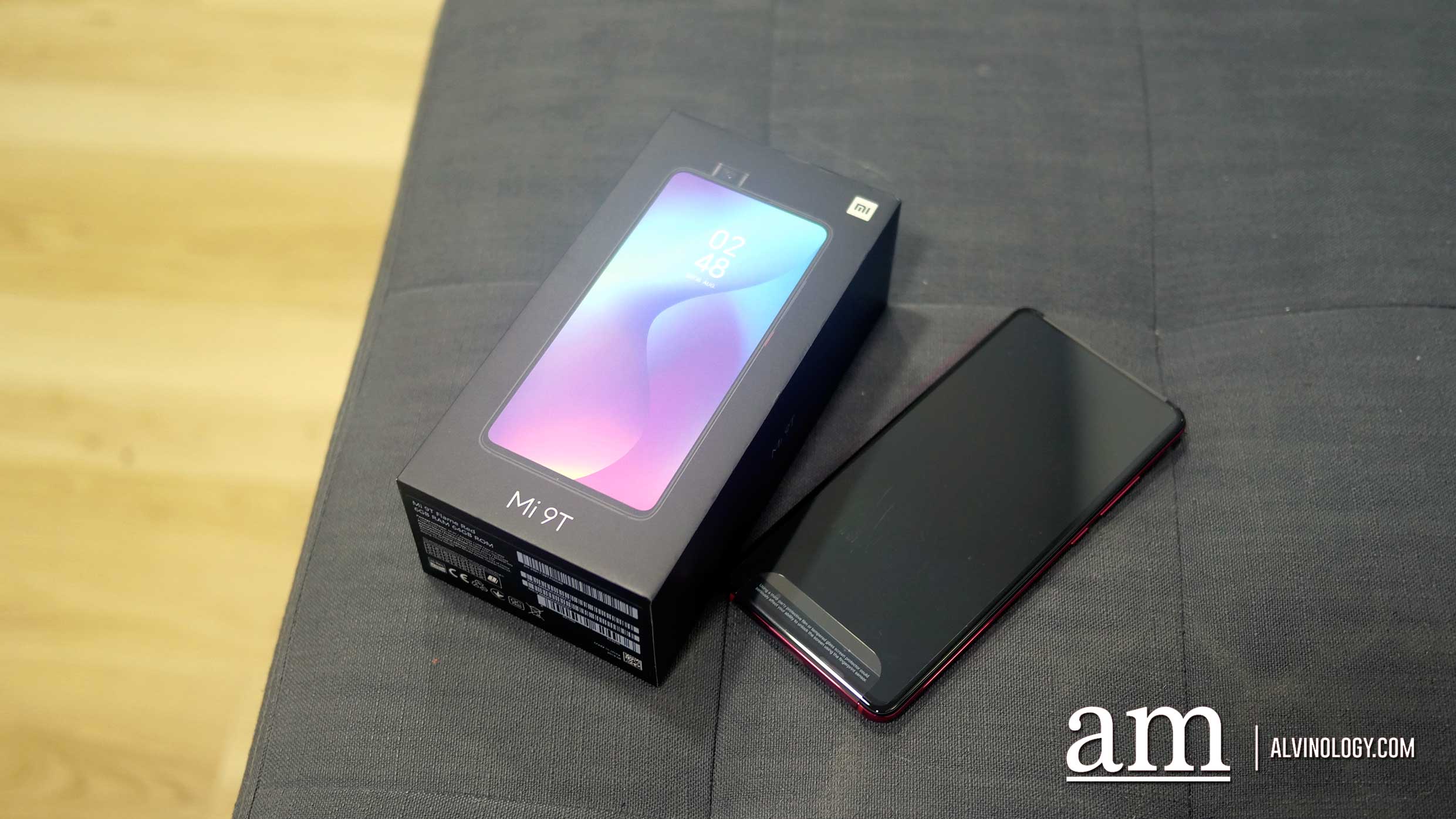 Though not as cheap as the Huawei Y6 Pro which recently caused Singaporeans to go gaga islandwide with Huawei's S$54 National Day promotion (it now retails for just S$148 on Lazada), the Mi 9T retails from S$449 and sits in the mid-tier smartphone range, but delivering close to top-tier performance, making it great as a second phone alternative without a mobile plan.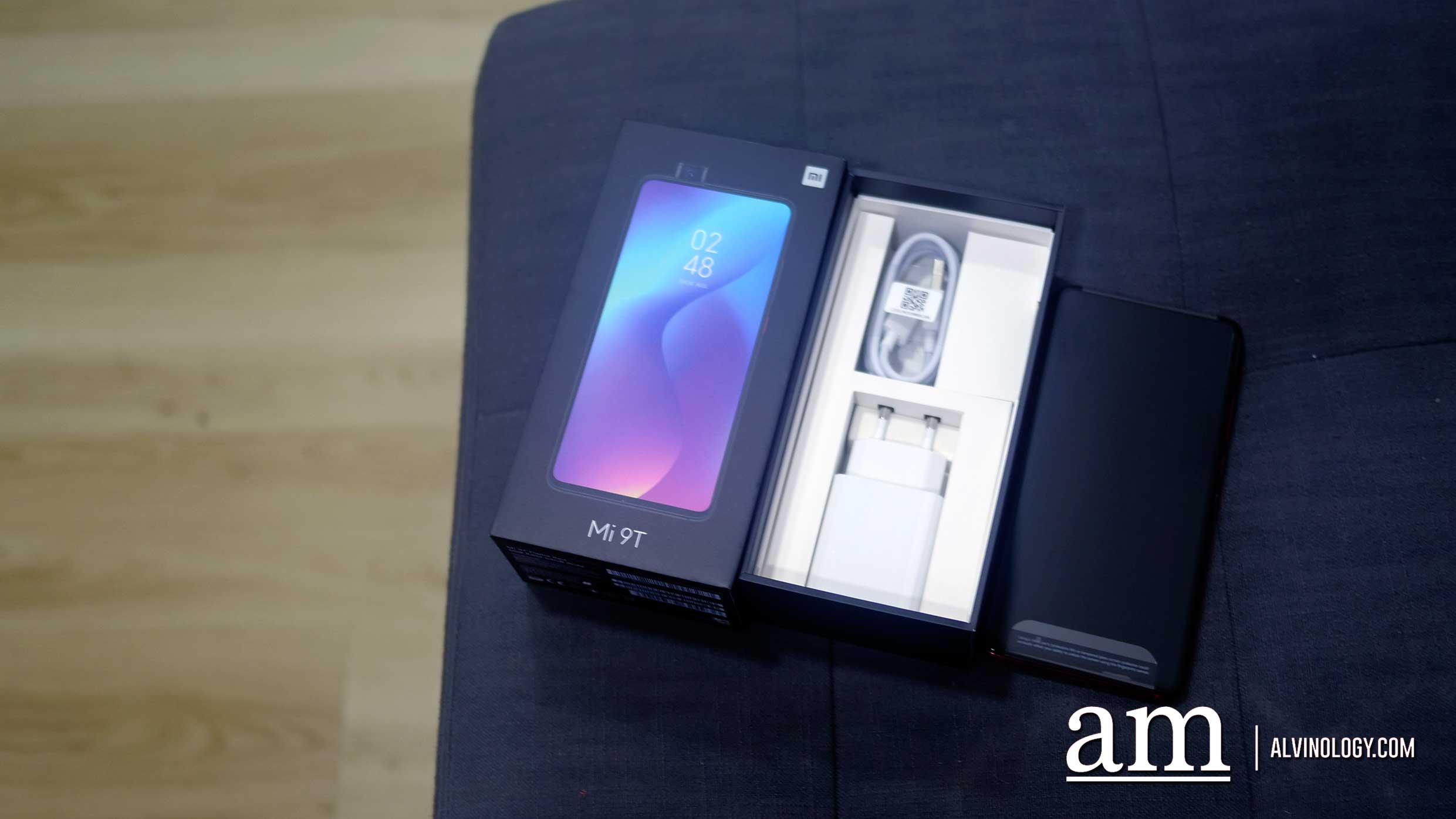 One of the top draws is the notch-less front screen that comes with a full 6.39-inch display. Along with the Mi 9T's slim bezels, sleek design and Ah-beng flame-like design on the back, it makes the phone appears more expensive than flagship rivals:
The notch-less design is made possible because the Mi 9T deploys a cutesy pop-up camera in place of the usual camera placement which results in the unsightly notch at the top like on the Apple iPhones.
In term of hardware specifications, the Mi 9T provides great quality for its price with AMOLED screen to deliver vibrant colours and a 4,000mAh battery pack, excellent for heavy usage without frequent charging needed.
The main camera features a 48-megapixel, 1/2-inch Sony IMX 582 sensor and a triple-lens setup, including a 13-megapixel ultra wide-angle lens and an 8-megapixel telephoto lens. you have both zoom and wide-angle covered for all your phone photography needs. The front camera comes with a 20-megapixel sensor for those highly-detailed selfies.
We tested out the camera in low-light conditions for the telephoto zoom and ultra wide-angle shots. The results are as below and they are pretty impressive:
The front camera is fun to play with because of the pop-up camera that will emerge automatically when it spots a face. The AI feature will 'beautify' your face automatically, clearing away your blemishes and giving you a smoother, lighter skin tone. This is not exactly everybody's cup of tea, but it does make you look better.
The processor for the Mi 9T,  the Qualcomm Snapdragon 730, is a second-tier processor which is not as powerful as its more expensive rivals. However, it still delivers great value and performance for most of your basic use. The difference is marginal and it would probably be evidential only when you are running heavy memory applications like complex games or video editing tools on your phone.
This slideshow requires JavaScript.
The Mi 9T comes in two models – one offering 64GB of storage (S$449) and another with 128GB (S$499). Both feature 6GB of memory. For S$50 more, just go for the pricier option for double the storage.
Xiaomi Mi 9T – Full Technical Specifications
Dimensions: 156mm x 74.3mm x 8.8mm
Weight: 191g
Display: 6.4-inch 1,080×2,340 OLED panel
Battery: 4,000mAh
OS version reviewed: Android 9 with MIUI 10 on top.
Processor: Snapdragon 730
Main cameras: 48-megapixel f/1.8 sensor, 13-megapixel f/2.4 wide-angle lens, 8-megapixel f/2.4 telephoto lens
Front camera: 20-megapixel standard lens
Memory: 6GB RAM, 128GB
Price: From S$449