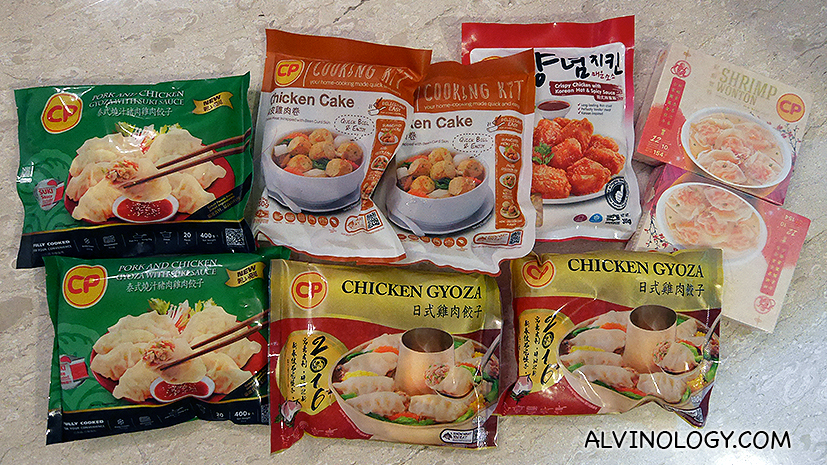 Still scrambling to prepare for your reunion dinner? Here's how you can get it done hassle-free and cost-effective – tap on CP Foods' array of steamboat options.
The key to a perfect steamboat feast is the richness of the broth. Enrich the flavours of your steamboat by simmering CP Chicken Cake in the broth for a hearty meal. Newly-packaged as a CP Cooking Kit, CP Chicken Cake is a versatile dish that can be transformed in many different ways, bound only by one's culinary creativity.
Next, add a hint of Japanese touch to your steamboat feast with CP Chicken Gyoza.
If you are looking for a richer flavour to add to your steamboat feast this year, CP Pork and Chicken Gyoza with Suki Sauce may just be the perfect alternative to your cravings.
Finally, go back to basics with the popular CP Shrimp Wonton, an all-time favourite steamboat dish among Singaporeans that delights everyone's tastebuds.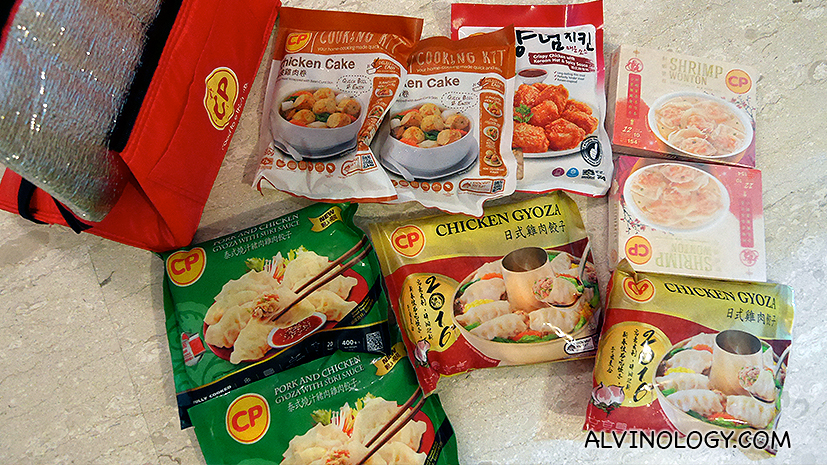 Best of all, CP Foods is offering a festive promotion for these items which are available in all major supermarkets, :
CP Chicken Cake 350g – 2 for $6.95 (U.P. $9.20)
CP Chicken Gyoza 400g – 2 for $8.95 (U.P. $11.80)
CP Shrimp Wonton 154g – 3 for $12.90 (U.P. $15.60)
CP Pork and Chicken Gyoza with Suki Sauce 400g – 2 for $9.90 (U.P. $11.80)
You know where to get those extra goodies to add into your steamboat for Chinese New Year!
Special Giveaway for Alvinology.com Readers:
Together with CP Foods, we would be giving away 5 x CP CNY Hampers worth S$80 each. The hamper would include the following:
2 Chicken Cake
1 Chicken Gyoza
1 Pork and Chicken Gyoza with Suki Sauce
1 Pork and Chicken Gyoza with Chives
1 Shrimp Wonton
1 Boneless Soya Pork Knuckle
1 Taro & Gingko Bun
The latter is shaped like peach blossoms and are perfect to celebrate the year of the Monkey with: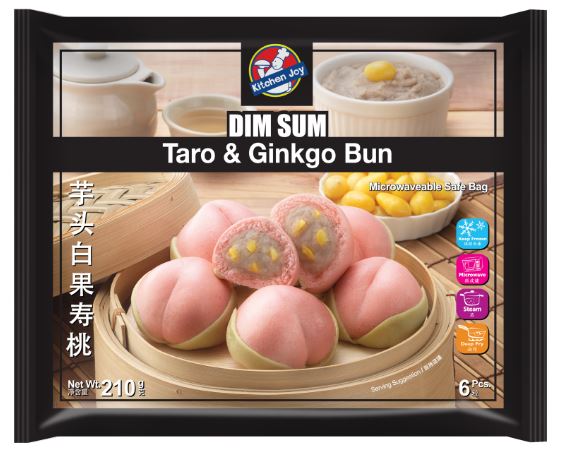 In Chinese mythology, Peaches of Immortality are consumed by the immortals due to their mystic virtue of conferring longevity on all who eat them – as evident in popular fantasy novel, Journey to the West, in which Sun Wu Kong faced many troubles over coveting the peach of longevity.
To win a CP Foods Hamper worth S$80, complete the following:
Like Alvinology on Facebook
Like CP Singapore on Facebook
Like and share this post
Comment on what reunion dinner means to you and what is your favourite steamboat delicacies
Contest closes on 5 Feb 2015. Winners will be contacted via email.