As the global economy grows and more and more aspects of business, commerce and communication move on line, a new technology is emerging as a must have for any growing business: video conferencing. Once available only to top firms with the best in IT support (and IT budgets), ubiquitous webcams and better software have made video conferencing an easily accessible tool for businesses and recruiters of any size. In fact, in a recent Redshift Research study, 96 percent of human resources professionals named video conferencing as their preferred means of communication, bypassing telephone, conference calls, and even email.
Video conferencing offers many benefits to business operations, but HR professionals in particular have embraced it as the best way to find and interview new talent. How can your company harness the benefits of interviewing and hiring through video conferencing?
Why Use Video Conferencing?
What attracts HR professionals to video conference interviews? Aberdeen Research Group's 2013 survey of hiring and recruiting professionals reflected three major reasons. It saves travel costs for the company, the ease of communication shortens time to hire, and it allows recruiters to reach far-flung candidates.
That last factor may be the most important as we move towards history's first truly global economy. Many businesses and recruiters find themselves casting wider and wider nets in search of a broader talent pool or potential employees with rare skill sets. Video conferencing provides an easy means of not only contacting disparate candidates, but interviewing them face-to-face. The ability to conduct video interviews also seriously levels the playing field for small businesses without the means to send out recruiting teams or fly in candidates for in-person interviews. With the right software, a video conference is a quick, convenient solution for any number of long-distance communication problems. It's even good for the planet: as Mashable notes, the energy consumed by a one-hour drive could power one thousand hours of video conferencing. Save the planet and your company's travel budget with one simple IT investment! 
Easy Set Up, Easy Access Systems
Early video conferencing systems were slow to catch on, and it's easy to see why. They had a reputation for being a nightmare to set up and troubleshoot, and required expensive, buggy custom hardware like video bridges. Some systems are still limited by location and hardware: a video call requires a potential interviewee to come to a video conferencing facility to meet with your team. Fortunately, new provider like Blue Jeans Network have found a solution for easy-access video conference calls: cloud hosting.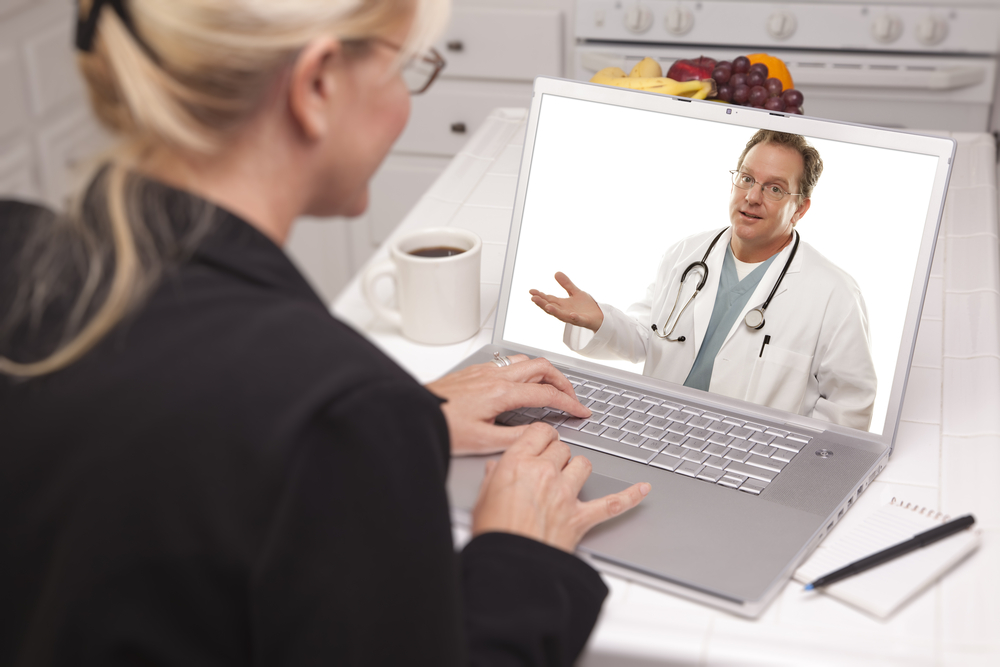 As this 2014 Wainhouse report points out, video communication sales materials like to focus on ease of use during a call or meeting…not the ease of getting into a meeting, the first barrier any communication software must pass. Cloud hosted calls make it extremely easy for anyone, even a guest, to join a meeting with the click of a button, using system-agnostic software. This software's broad-based compatibility lets it run on any operating system or device, desktop or mobile, and can even run in-browser. This makes setting up a conference as simple as emailing a link: all the recipient has to do is click, and they can join the conference with no download, set-up, or installation required. Cloud hosting also removes the pressures of scheduling time in a dedicated video conferencing room, both for you and your interviewee.
Return of Investment
The best talent pool is a broad talent pool, and cloud-hosted video conferencing gives you access to a virtual ocean of potential employees by removing almost all the traditional restraints on talent sourcing: no geographical boundaries, no technological boundaries, no scheduling crunch. Video conferencing is even demonstrably better and lowering cultural and language barriers, allowing better networking with your collaborators around the world.
These easy-communication, easy-collaboration systems also open the door to remote workers, and allowing current employees to work from home occasionally, a setup that comes with a slew of benefits, both for employee and employer. The right video conferencing system offers advantages that extend far beyond just hiring and training: with a good system in place you'll have a tighter, more efficient, happier, and greener company. It's not surprising that 32 percent of the Aberdeen Group's survey respondents said their company is investing in video conferencing and telecommunications.
Video conferencing software and hardware continue to improve, better service for lower prices every day. Large or small, any business can benefit from the functionality and convenience of an easy to use and easy to access video conferencing network. You need the very best on your team, and these systems will help you find the best, interview the best, train the best, and collaborate seamlessly with the best.