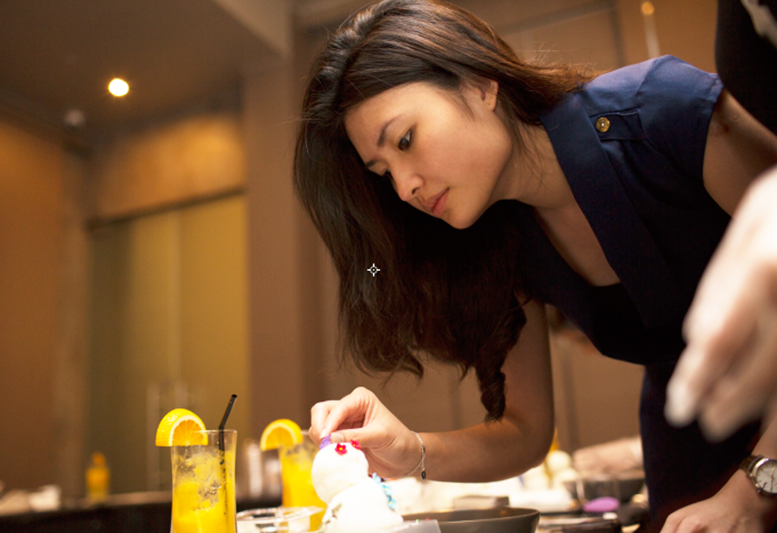 MasterCard has revealed that one in three millennials (18-29 years old) in Asia Pacific are eating at fine dining establishments at least once a month, more so than those 30 years old and above.
No wonder so many of the top blogs and content sites in Singapore are all food-related! 
The most frequent fine-diners in Asia Pacific are millennials from China – on average visiting more expensive establishments two or three times a month. This is higher than the average for millennials across the region and higher than any other age group.
Word of mouth still most influential today
When choosing where to eat, consumers in Asia Pacific still prefer to rely on word of mouth and recommendations from friends and family (50 percent). This was applicable for all consumers, regardless of age group, with even millennials trusting word of mouth recommendations (52 percent) more than online reviews (38 percent).
This is despite the fact that more than a third of millennials (36 percent) post comments and reviews of their dining experiences online. This is especially true of Chinese (61 percent) and Thai (52 percent) millennials, where more than half of the young people polled regularly post reviews after a meal.
Beyond millennials, people in Thailand (39 percent) and China (30 percent) are also the most likely to spend more on dining over the next six months with around one in three indicating they plan to eat at more expensive establishments.
But while consumers may be enjoying fine dining, they are still cost conscious. Sixty-four percent of consumers in Asia Pacific regularly check for discounts or dining deals from coupon websites, mobile applications or credit card promotions. Sixty-eight percent of millennials regularly look out for deals before choosing a place to eat.
If you are looking for something to help you save money on dining, consider getting the Entertainer Singapore 2016 app. It contains more than 500 1-for-1 deals across F&B, attractions and spas. Get the 2016 app at S$10 off the regular price when you use the discount code "2016BLOG". I have been using this app for many years and it is the secret as to how I can afford to keep eating at restaurants all the time. 🙂
Back to the survey by MasterCard, here are some detailed findings:
Overall, consumers in Asia Pacific are not looking to make any significant changes to their dining out plans with 61 percent of all consumers indicating they will look to eat out at the same frequency in the next six months. Twenty percent plan to eat out more and 19 percent plan to eat out less in the next six months.
The most popular dining option for consumers in Asia Pacific are mid-range restaurants and cafes, followed by fast food outlets and then hawker centres and food courts.
Consumers in the Philippines (44 percent) are looking to tighten their belts with close to one in two planning to eat at less expensive venues in the next six months. Forty-nine percent also plan to eat out less regularly.
A significant proportion of older consumers are going online to check for dining discounts whether on coupon websites/applications or credit card promotions. More than one-third of consumers aged 55 years old and above (36 percent) indicated they regularly do so before deciding on a dining option.
Consumers in China (58 percent), Taiwan (44 percent) and Thailand (44 percent) are the most likely to book dining deals on coupon sites or coupon applications; while consumers in Bangladesh (1percent) and Indonesia (11 percent) were least likely to do so.
Diners in Thailand (60 percent) and China (57 percent) are most likely to post comments or reviews on social networking sites like Facebook and Twitter with about one in two respondents in these markets reporting that they regularly post comments online following their dining experience.
The results are based on interviews that took place between between May and June 2015 with 8,698 individuals (18 to 64 years-old) across 17 markets in Asia Pacific.