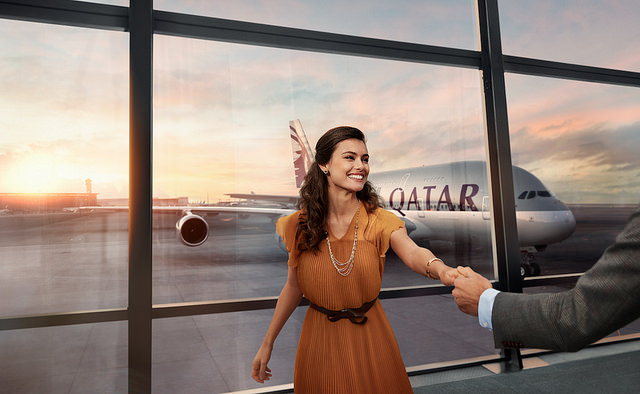 Qatar Airways yesterday launched its new global brand campaign and tagline – Going Places Together – at a press conference in New York, USA.
The Going Places Together campaign plays on the theme of achieving great things together whether for work, for family or for adventure, and encourages passengers to take journeys that will help them achieve their dreams and ambitions.
"Today's brand launch highlights a new era in our airline's journey," said Qatar Airways Group Chief Executive, His Excellency Mr. Akbar Al Baker.
"Whilst it's true that we are taking more people on more aircraft to more destinations as we continue to grow, we also recognise that travel itself has changed; it has become a process of enrichment, of self-discovery, of life-changing moments and fulfilling ambitions. We hope that our new campaign will inspire more people to embark on their own personal journey, exploring new places and opportunities, together with their friends, family or colleagues."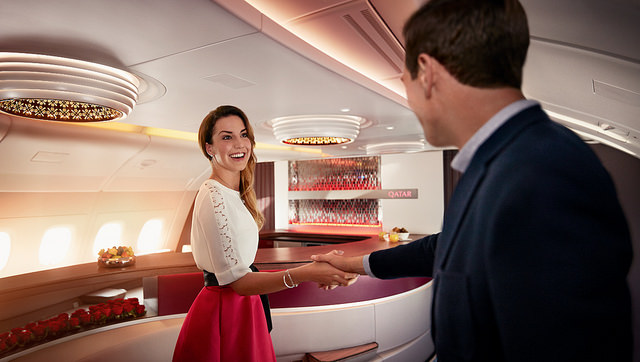 One of the fastest growing airlines operating one of the youngest fleets in the world, Qatar Airways the new global campaign seeks to reflect its core values as a contemporary and innovative company that is really going places and wants nothing more than to inspire its passengers to do the same.
At the heart of the campaign is the concept of the airline connecting people both physically and emotionally with any of the 153 places on its global network on board one of its 173 aircrafts. The theme of connectivity extends to the warm welcome every passenger receives when they board a Qatar Airways flight from the friendly and helpful cabin crew.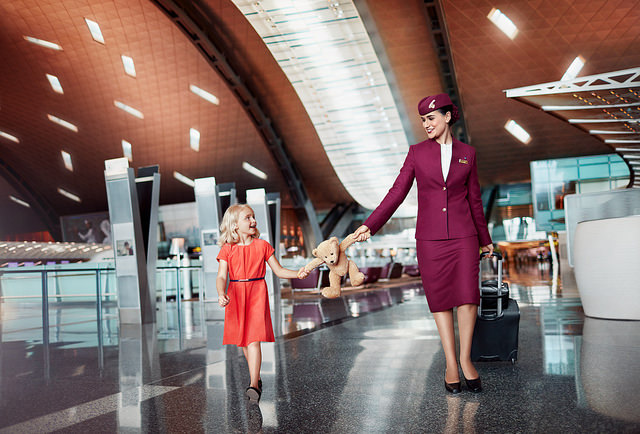 The new campaign debuted in Doha, Qatar, with print adverts appearing in the airline's home country newspapers, a sneak peek on its Arabic social media channels, and new brand outdoor advertising on its headquarters building.
During the press conference in New York, the airline revealed the new Going Places Together television and print campaigns, which were very well received by the international media invited to the exclusive event. The new ads went live after the reveal, appearing on platforms such Times Square Billboards, New York Times, Financial Times, CNN, Qatar TV, Gulf Times and more.