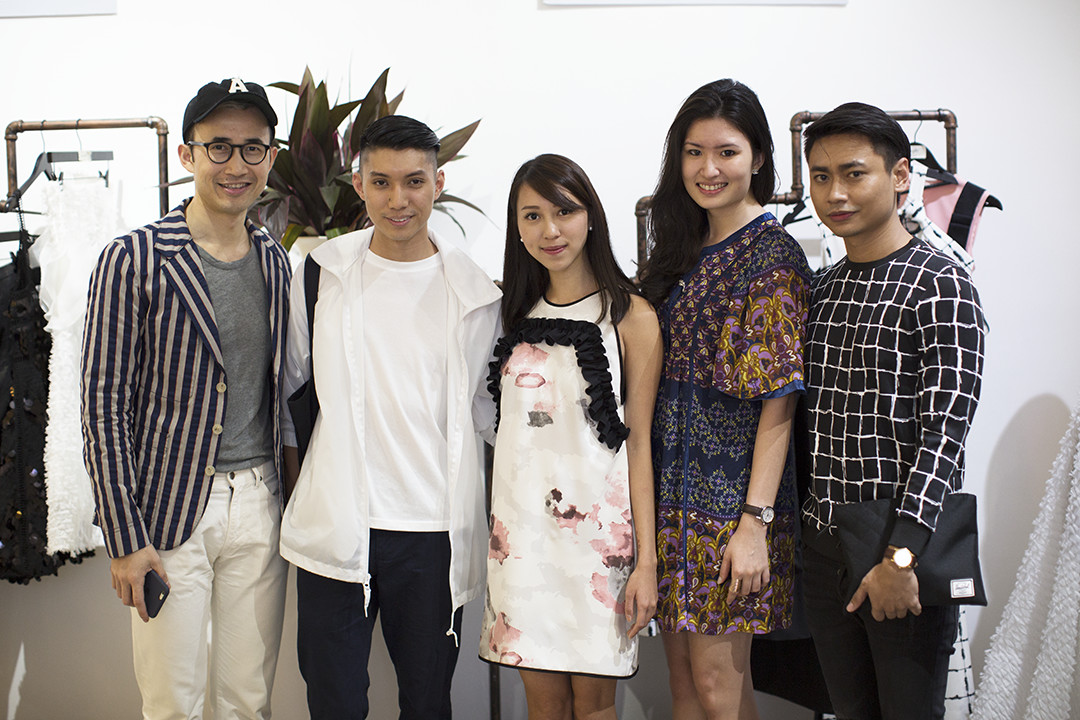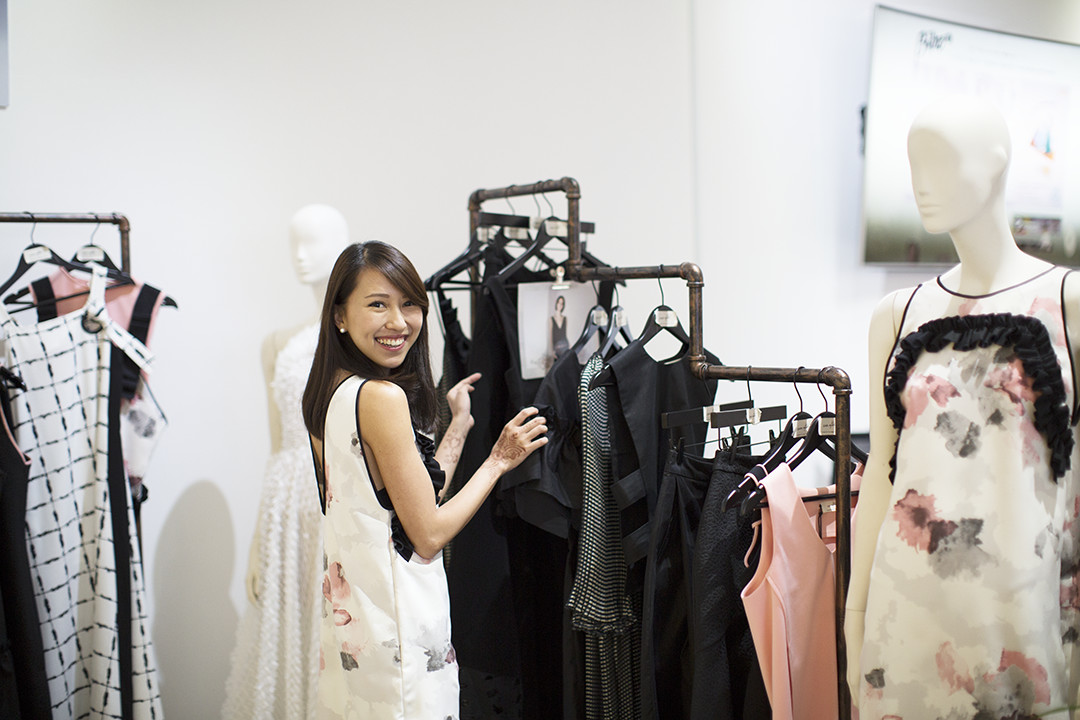 Many reasons you should know Melissa Celestine Koh by now. She is no stranger to fashion, blogging and the social media space of her 170,000 over Instagram followers (@Melissackoh). If your favorite social media influencer, Melissa C.Koh's fashion craze is something you've been wanting to go by, time for you to well up.
You sure have heard of her latest label – run after that celebrates its process and inspires women to chase after their dreams just like how her debut collection was running after the other on the runway at Digital Fashion Week 2015 in Singapore.
Seeing a combination of structured jacquard pieces and flowly pleated pieces, Koh released her Cruise 2015 collection that's inspired by the polarities of modern and romantic on Zalora. Ashleey sat down with the fashion notable during her pop up store at Buro Singapore to get fresh scoops and insights of this local label, her collection and how fashion sparks her life. Hear what she has to say:
Melissa, tell us what sparked your interest in fashion..
I love dressing up just like most girls do. Over time, I love how fashion has allowed me a channel to creatively express myself.
How did you define your style or approach to fashion?
My style is feminine and classy with a twist. I love simple silhouettes that with gorgeous fabric designs and detailing. That's almost like the DNA of my brand.
How was RunAfter born?
It was born out of my passion for what I do. From being immersed in the fashion industry like attending fashion week across various cities, to working with some of my favourite brands, to having a relationship with my readers. I wanted to do something to inspire people and for myself to provide an outlet to express my individuality.
Why RunAfter?
The name signifies the action of "chasing" and "in pursuit". Every day, we engage in the action of "running after", it does not have to be always about grand dreams, it could be as simple as running after a bus. Often it is not the final result that matters, it is the "running after" that makes "getting there" worth it. We want to celebrate this process and highlight the importance of pursuit regardless of subject matter or the final result. On top of that, as our tagline "created for the dreamer in you" says, we want our brand to inspire our customers beyond our clothing. Just as setting up "run after" is a dream that the team is pursuing / running after, we want to inspire our customers to do the same, chase after their dreams.
What's the inspiration behind the collection?
The inspiration behind the Cruise 2015 collection is Modern Romanticism, we loved the lovely light textures of the fabrics we've selected and we used up-to-date silhouettes so it's like adding a touch of whimsy to an otherwise basic structured piece. Aside from this, we've focused on details such as eyelets in different sizes and colours, bows and frills of course, because we always love to play around with the details.
How have your work evolved since you began your own label?
Work has always been busy. I'm always striving to accomplish as much as I can given the amount of time I have. I am still very much active in my own blogging career, working with various brands that I love and doing projects which I'm passionate about. With a lot of time now dedicated to run after, I feel like I've been stretched a lot more, so definitely less sleep and increasing my productivity in the day (and night).
That said, I feel that having my own label is somewhat complementary to everything else which I've been doing, so that's a great thing.
What do you think sets RunAfter apart from other local brands?
I believe that the key essence of any brand is and always will be its end products. Whatever the forecast is for the season, we make sure we only adapt ones that speak of our brand's identity. We're very hands-on- from the inspiration, the design, the sampling and and down to the final production. In terms of fabrics, we source internationally. To further differentiate our products, we do a lot of fabric manipulation to add that element of uniqueness to our clothes. So far, I believe it's the playful and very feminine element of the brand that's something quite fresh in the Singapore market right now.
How does one acknowledge the quality when shopping online?
I believe this is one of the major hurdles for any new brand entering the online arena. Making sure that the customer is happy when they receive the end product. We are currently developing the website to make sure that this issue is addressed- it's a matter of creating that trust with our customers when they are buying from us. So our end goal is that our customers receive the products exactly as they perceived the products to be they purchase to be online.
Are you considering releasing a physical boutique other than pop up store at Buro & e-commerce – Zalora?
To ensure that we can offer the best value for our consumers, we focus on online distribution as it is the most cost effective channel. However we understand the need for customers to touch, feel and try on the clothes. So we would have an exciting stream of physical pop-ups that are upcoming. You can keep a look out for those.
What's next for yourself?
The future is hard to predict. But one thing for sure, I'll stay true to myself and what I'm passionate about. I hope to be able to grow my following and inspire others through my work and eventually give back to the community.

*Photo courtesy of Shaun Tay*
####