Trick Eye Museum is back with a new range of artworks just in time for the school holidays. Brand new zones have replaced the some of the previous zones which have graced the museum since its opening in June 2014. Additions have also been made to existing themes, and each artwork has been hand painted by Korean in-house artists. The six themed zones are 'Mystery', 'Supernatural', 'Fairytale', 'Fantasy', 'Excitement', and 'Trick World'. Trick Eye Museum's six themes invite visitors to awaken their senses and discover the secrets of each zone through them.
For those who have not had a chance to visit Trick Eye Museum yet, it is an interactive museum comprising of several themed galleries, and its creative use of optical illusions is what makes it so appealing. Its name comes from the phrase 'Trick of the Eye'. As its name suggests, artworks are painted with a special technique that turns 2D paintings 3D when viewed from the correct angle. This breathes life into the exhibits and allows visitors to become part of it.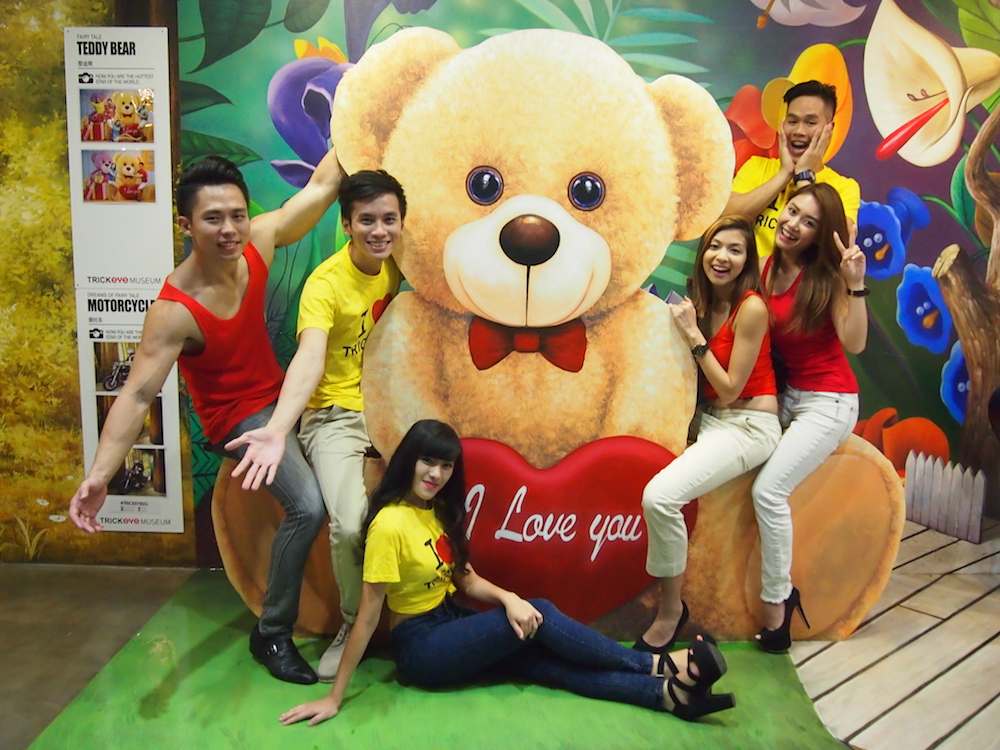 There are photo points on the floor throughout the museum to help visitors find the best position and angle for the 3D effect, as well as pictures beside the exhibits to give visitors some ideas on how to pose. Unlike other museums, visitors are encouraged to touch and interact with the displayed artwork because the full picture is only complete through participation from visitors.
Popular exhibits like 'Giant Baby', "Ames Room' and 'Starving Anglerfish' have been at the museum since its opening in 2014. The 'Starving Anglerfish' exhibit was chosen as 'Photo of the Week' by International Business Times UK and 'Photo of the Day' by NY Daily News.
The museum's interactivity was taken to a whole new level with the incorporation of 4D exhibits which allow visitors to take pictures of themselves. 'Art Fighter' allows you to engage in a street fighter style battle, but the most amusing by far is the 'Dancing Star', especially if you pull a funny face. 'Dancing Star' allows you to take a picture of your face, then uses the snapshot for a dancing avatar in a traditional costume of your choice.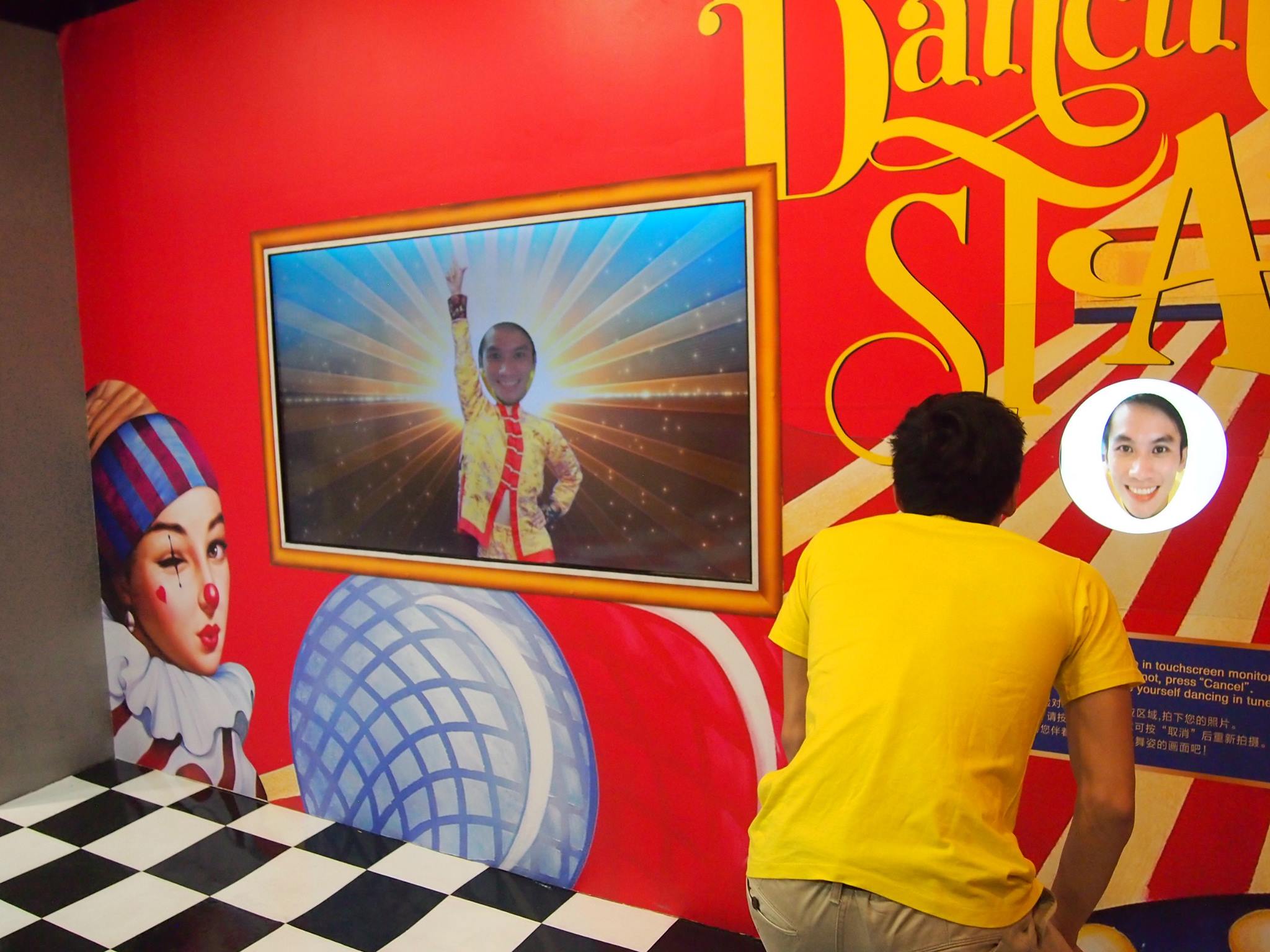 My favourite themed zones were 'Supernatural' and 'Fantasy'. Those were the two themes that had intricate artwork on the floor as well, increasing immersion and excitement. The 'Supernatural zone' contains the largest exhibit.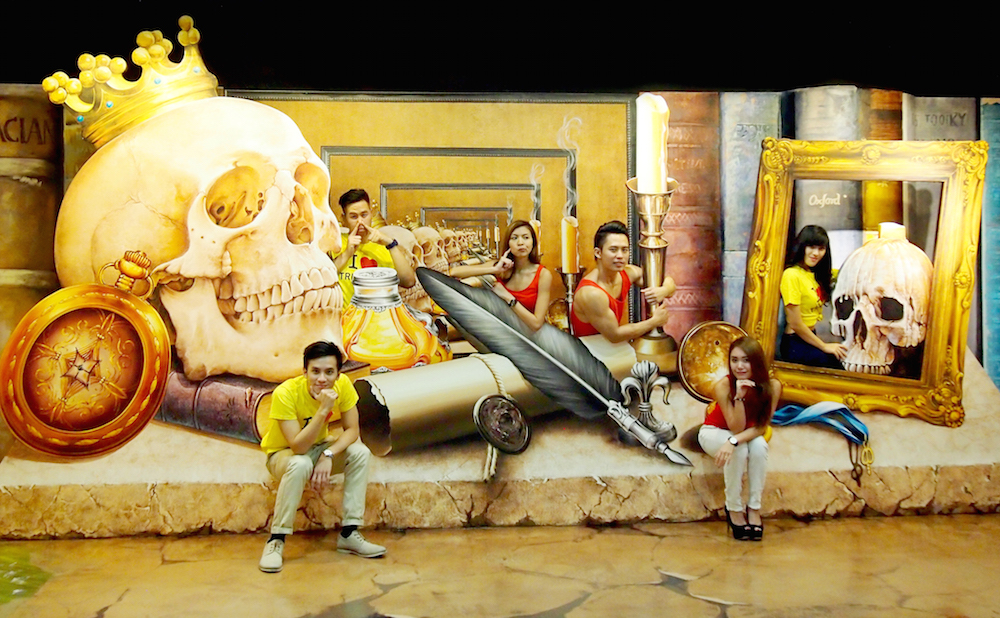 'Fantasy' brought out my inner child at the discovery of the beautiful pegasus and Alice in Wonderland exhibits.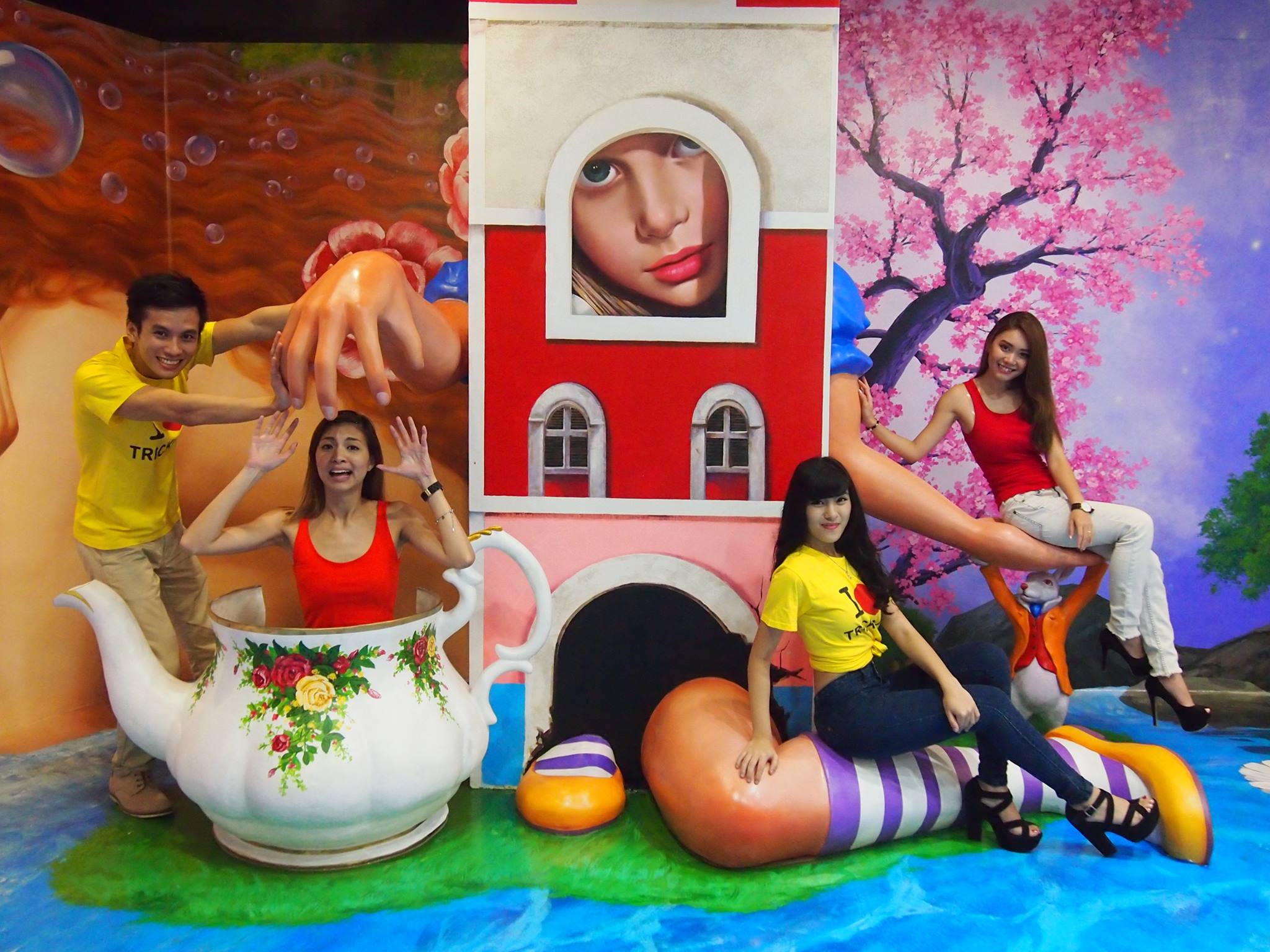 Walking through the museum typically takes up to one hour and 30 minutes to two hours, but since it is constructed in a loop, visitors can easily go back for another round if they missed any artworks earlier.
Trick Eye Museum is a great stop for the snap happy and selfie-loving. However since not all of the exhibits can be fully captured with a selfie, going in a group is best. Some areas of the museum are slightly narrower which hampers photo taking when there is a crowd. With some of the exhibits in such close proximity of each other, visitors would have to take turns for alternating exhibits in order not to be a victim of photobombing.
With WiFi available, visitors can upload their pictures to Instagram or Snapchat immediately after taking it. WiFi is available after checking in to Trick Eye Museum on Facebook.
Trick Eye Museum is located at Resorts World Sentosa, with tickets going at $25 for adults and $20 for children and seniors. It opens daily from 10am to 9pm. Last admission into the museum is at 8pm.
This post is written by Valerie Chan from our sister site, Asia 361.