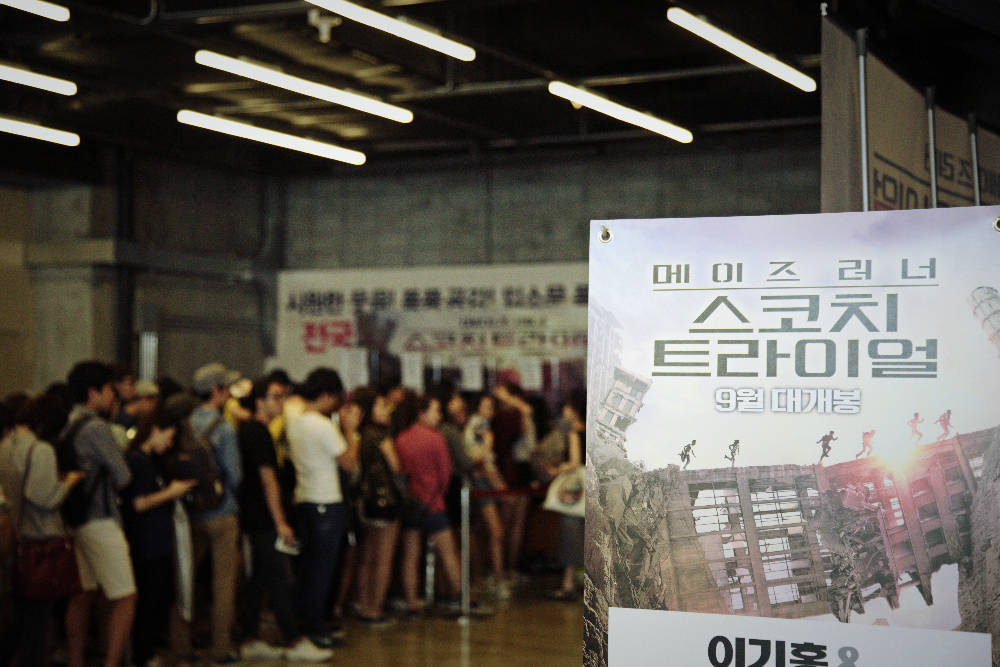 With the eagerly awaited second instalment of the Maze Runner series opening on the 10th of September 2015, anticipation is reaching fever pitch amongst fans. The cast themselves have been travelling the globe in support of the movie, drumming up support for the trilogy. Wherever the go, fans queue up hours in advance to catch a glimpse of their favourite Glader.
I was in Seoul for an exclusive interview with Lee Ki Hong and Thomas Brodie-Sangster just this weekend to get a little insight on these up and coming Hollywood Heart-Throbs.
What were they like in the flesh? Very amiable and a pleasure to speak with.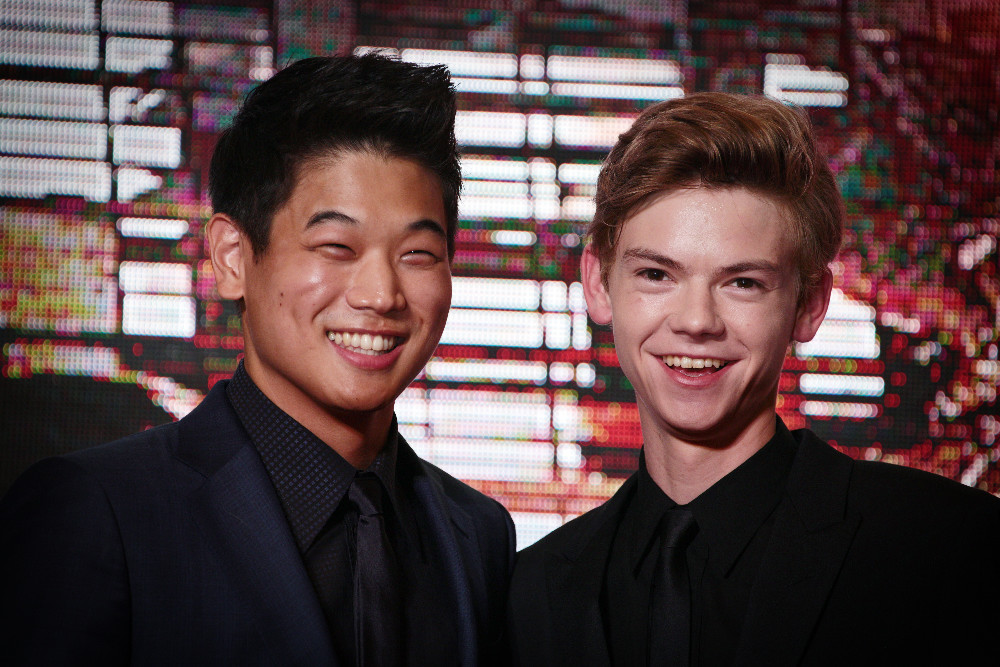 Ki Hong was all kept flashing the dimpled smiles that he has become known for and genuinely made an effort to greet all his fans, doubling back on the red carpet a few times to take one more selfie with his fans or to give out an autograph. He spoke about his life before acting and his drive to achieve his acting dreams from starting out on youtube with Wong Fu Productions ( Ki Hong Link 1 / Ki Hong Link 2) to finally landing his big break in The Maze Runner. Briefly mentioning his wife, he deflected comments on his newly minted sex symbol status conferred upon him by People magazine by recounting how she said that "Minho is drop dead sexy but Ki Hong isn't quite Minho".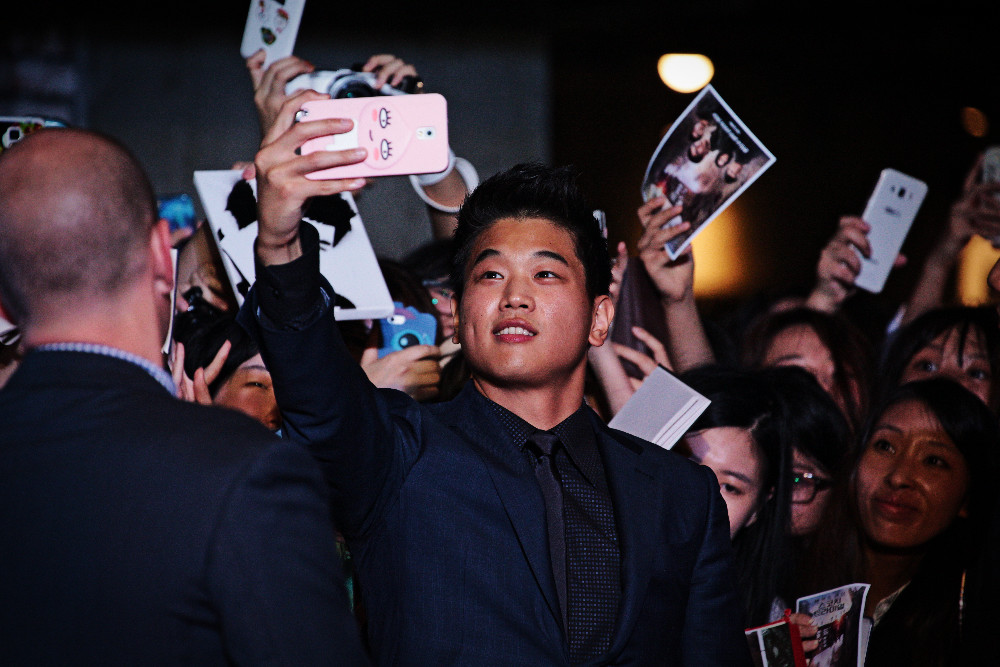 Thomas was a little more reserved in his expressions but was no less enthusiastic with his rapport with the crowd. Addressing questions from the large crowd that had gathered for their appearance, Thomas handled queries confidently and eloquently helped in no small part by his no-nonsense British accent. Clearly at a linguistic disadvantage as compared to Ki Hong, Thomas faired admirably at the Q & A session, managing to serve up a helping of sardonic wit in the process.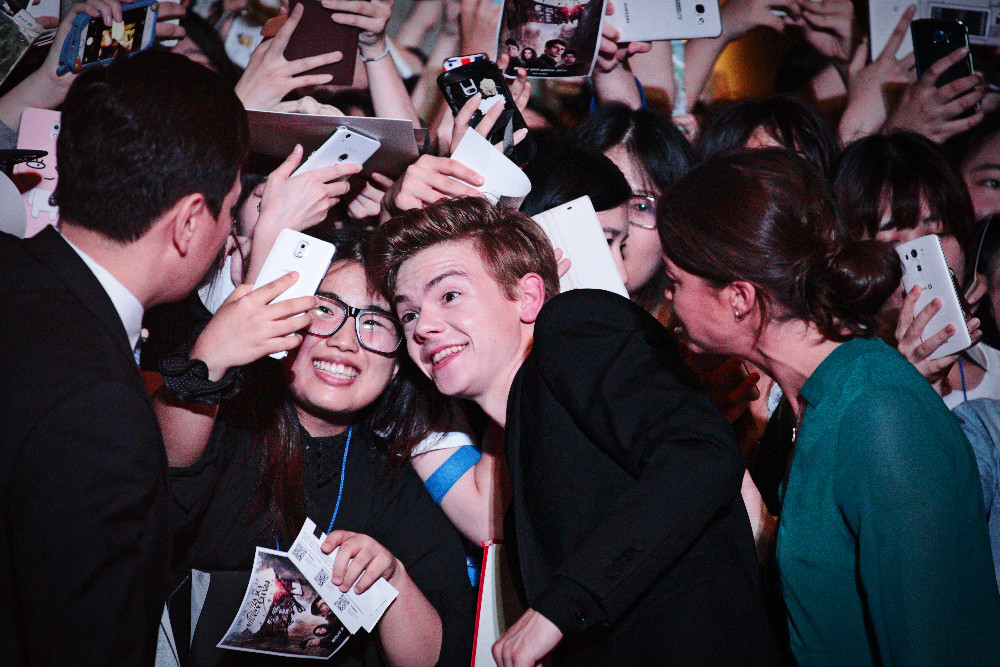 Seeing the interaction between the two was heart warming. When talking about each other, they each expressed admiration and respect for the other. Through the course of two films it could be seen that a genuine friendship had been formed and the camaraderie was very evident. Ki Hong spoke about Thomas' sense of style and his strong sense of individuality and Thomas spoke highly about Ki Hong's high moral character. When facing the media and relentless strobe of flash flights, they often turned to each other, drawing strength and confidence in each other's company.
Convincing this writer that they are more than a  flash in the pan, I'm betting my bottom dollar that we'll be seeing much more of these two in the years to come.
Maze Runner: The Scorch Trials (2015)
Language: English
Classification: NA
General Release Date: 10 Sep 2015
Genre: Mystery / Science Fiction / Thriller
Running Time: Not Available
Distributor: 20TH CENTURY FOX
Cast: Dylan O'Brien, Kaya Scodelario, Thomas Brodie-Sangster, Giancarlo Esposito, Aidan Gillen, Barry Pepper, Lili Taylor, Patricia Clarkson, Ki Hong Lee
Director: Wes Ball
This article is written by Goh Guohua from our sister site, Asia 361.