This article is written by Jeremy Goh of Asia 361, reporting 'live' from Korea.
In Seoul to promote the latest instalment of the Maze Runner series, The Scorch Trials, Thomas Brodie Sangster and Ki Hong Lee were in the Korean metropolis to meet with members of the Asian press and fans. Over two days, the duo were warmly received with gifts, hand made tributes and female screams.
The meet-and-greet session, which took place at the MEGABOX cinema in Gangnam District, saw fans queuing up hours before the event was slated to take place. Having recently been voted the "fourth sexiest man alive" by People Magazine, Ki Hong Lee was greeted by the predominantly female crowd who thronged the plaza carrying banners and various tributes professing their affection for their Korean kin. Thomas, although not as feted, had his camp of groupies who proclaimed on a placard that he was drop-dead sexy. Calls for the leading man Dylan O'Brien were also heard being screamed enthusiastically in the large crowd that had amassed.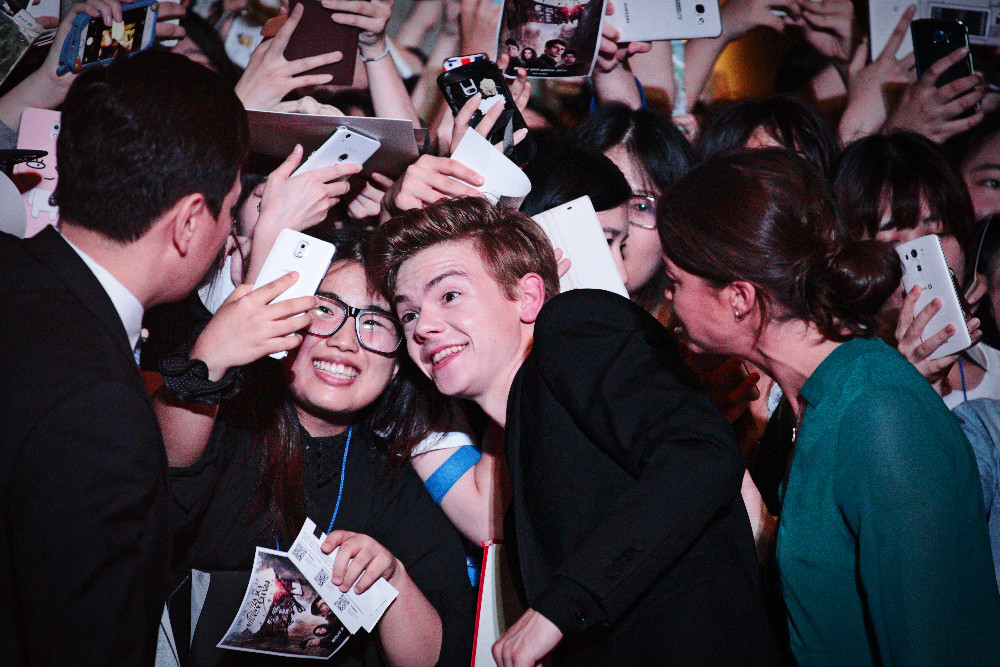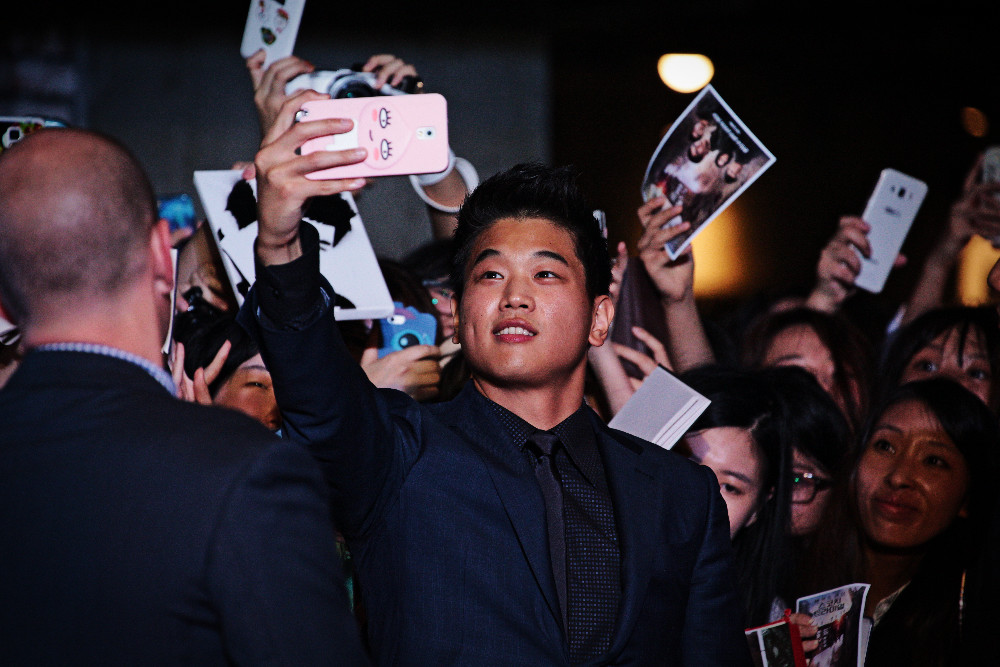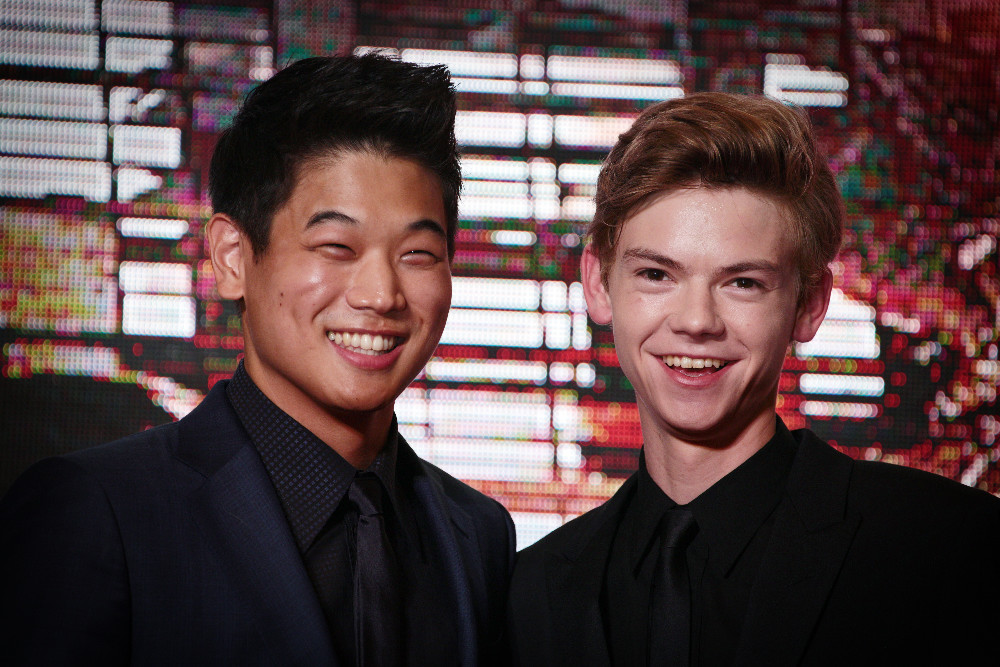 After making an entry that drove the crowd into a frenzy of hugs, selfies and autograph-signing, the pair found their way to the stage, where they were met by the members of K-Pop supergroup "4Minute" who managed some banter before presenting the duo with baseball caps.
Several Korean artistes, no less capable of stirring a frenzy in their own right, also took the stage to weigh in on their opinions of the movie but for today, the people had come for Thomas and Ki Hong and the night was clearly all about the stars of the movie.
Throughout the press conference which lasted two whirlwind days, Thomas and Ki Hong took questions from the fans and media about the movie which will be released on 10 September 2015. Speaking about the movie, both of them felt that the strong storyline and characters had something that would appeal to a wide audience regardless of age. They felt that the non- stop action and fast pace would keep hearts racing as thrills come at the viewer without pause.
About the relationship with the other actors, it was said that being of similar age and having gone through the thick and thins of a Hollywood production, strong friendships were formed. To me, there was nothing more telling of that than from my own observations of the body language between Thomas and Ki Hong. It was clear that they drew confidence from each other. A very pleasant and relaxed duo, they easily won over those in attendance.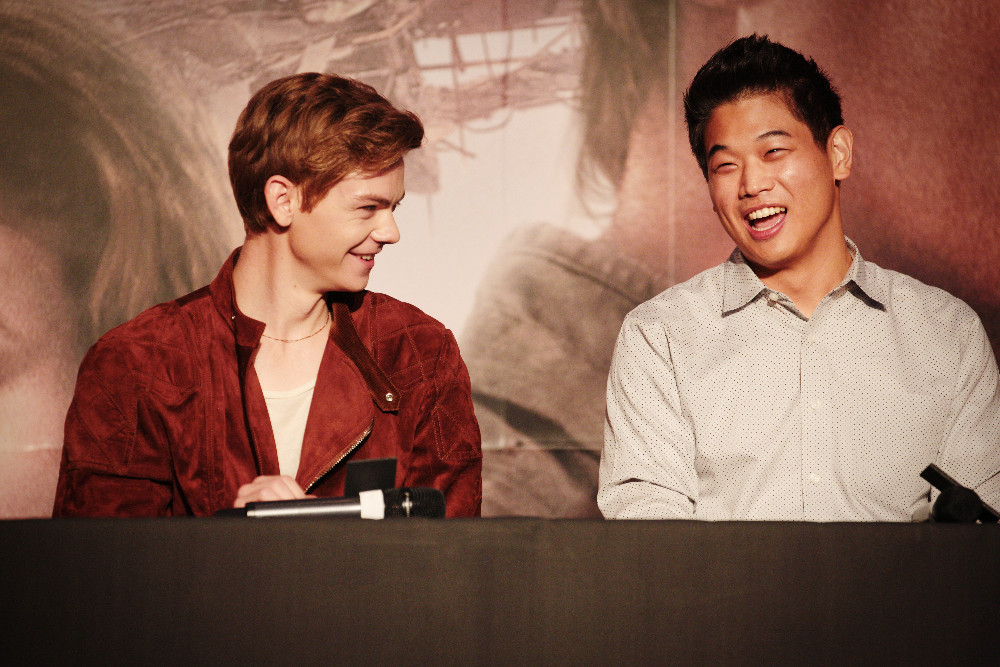 Maze Runner: The Scorch Trials (2015)
Language: English
Classification: NA
General Release Date: 10 Sep 2015
Genre: Mystery / Science Fiction / Thriller
Running Time: Not Available
Distributor: 20TH CENTURY FOX
Cast: Dylan O'Brien, Kaya Scodelario, Thomas Brodie-Sangster, Giancarlo Esposito, Aidan Gillen, Barry Pepper, Lili Taylor, Patricia Clarkson, Ki Hong Lee
Director: Wes Ball
Format: 2D, 2D ATMOS