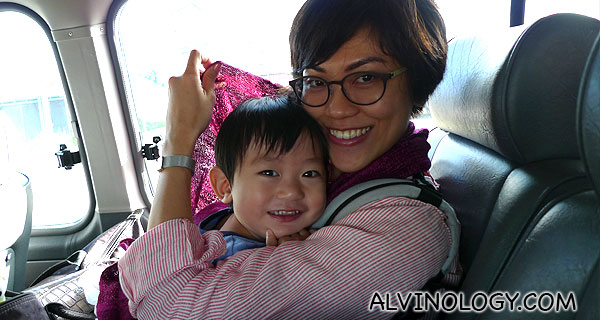 Our small family of three are going on summer vacation to Kalibo in Boracay, Philippines! Thanks to our kind sponsor SilkAir, we will be flying directly to this island paradise via a 3h 40 minute direct flight this Thursday.
Then, from the airport, it will be a 2h journey by van to Caticlan, then a half-hour boat ride to our resort at Discovery Shores Boracay.
The last time we went on a family holiday was to Ho Chi Minh city earlier this year. All our family trips are planned around Asher's school holiday, which thankfully do not clash with the regular Singapore Ministry of Education school holidays, so we can avoid the peak period.
I'm really looking forward to this beach holiday. A land operator called Boracay Adventures will bring us island-hopping the first thing on Friday. We'll go swimming at Puka Beach and have a picnic lunch at Crystal Cove Island Resort.
On Saturday, we'll be gazing at the coral reefs from a glass-bottomed boat in the morning, and in the afternoon, we'll go to the Trick Art Museum and visit the Oceanarium at Crown Regency Convention. Of course, wherever we have free pockets of time in between, I'd be an eager beaver for local finds in markets we'll pass by.
We'll be returning to Singapore on Sunday. Does this sound like fun to you?
We sure hope that Kalibo will be kid-friendly and Asher won't suffer a meltdown during the long van ride and boat transfer! It'll be my (and Asher's) first time on a SilkAir flight and I can't wait – I've heard that they have toys on board and inflight entertainment for the kiddies! I'll be bringing the iPad so we can connect to the inflight entertainment, SilkAir Studio and Asher can watch his programmes comfortably during the flight.
While we were earnestly packing our baggage for the trip last night, we were delighted to find out that SilkAir allows for 30kg baggage allowance on economy class, and 40kg for Business class. This makes packing a breeze when we do not have to worry so much about overloading! Parents with young kids will understand. There are many extra stuff to bring along like milk powder, baby wipe, baby medicine and more.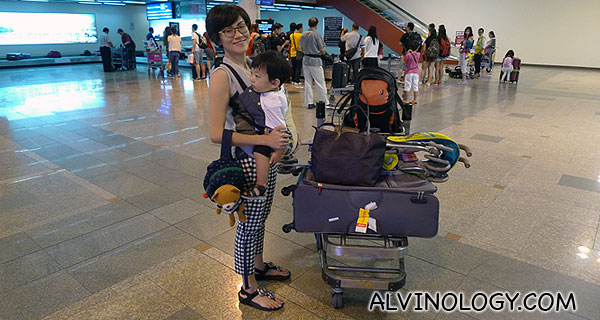 Follow us on SilkAir's Instagram account as well as @alvinology and stay tuned to #SilkAir, #AJoyToFly during our journey.
Letting in on something exciting – We'll be taking over the SilkAir Instagram account with lots of pics. Remember to follow the account!
Btw, while browsing the SilkAir website, I found out they have a dedicated page on traveling with kids! There are some nifty tips there. Parents, do check out the page!