This was first published on ASIA 361 and written by Josmin Ong.
"Are you ready? Attention …" and the sound of airhorn blasts through the air.
For dragonboaters, these are the most nerve-wrecking yet anticipated commands in any race. Months and months of preparations all come down to these mere minutes of racing – all for the pride of the team as well as the attractive cash prizes of up to S$20,000 sponsored by DBS Bank. If you have headed down to The Promontory@Marina Bay last weekend, this command will not be foreign to you (no worries if you haven't, more exciting races awaits you in the upcoming two weekends).
The DBS Marina Regatta 2015 returns for the fourth consecutive year to bring you more fun, excitement and oomph as compared to previous editions. It is held over three consecutive weekends, from 30 May to 14 June. Apart from exhilarating sporting actions in the water, you can expect an array of activities catered to family and friends of all ages – perfect for a weekend of fun under the sun. What's more, admission is free.
Here's a round-up of the activities you can expect at the Marina Regatta:
Ignite the Passion
Sports enthusiasts can try their hand in the extreme sports arena or get a guided tour riding the bamboo bicycles around the scenic bay.
Ignite Music and Movement
For music and manga lovers, be sure to head down to catch cosplay events and dance competitions. Watch teams battle it out for attractive cash prizes; I've caught the cosplay chess performance myself.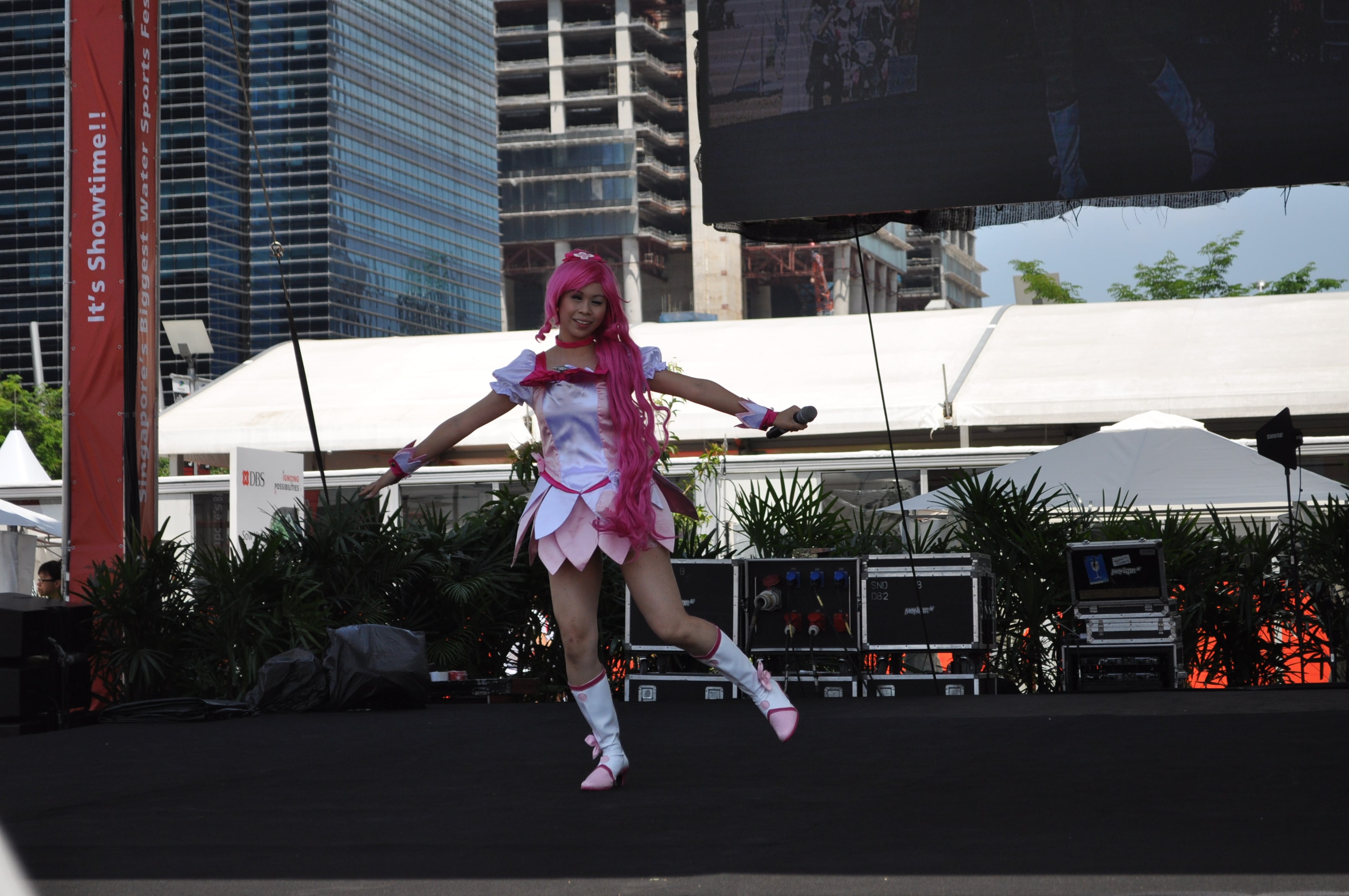 Ignite the Future
A fully air-conditioned tentage is designated for kids and families to enjoy the activities if they get too warm outdoors. Activities include SEA Games for kids and "Doodle 4 Google" workshops. You should also try the Paddle for Good event if you wish to have a taste of what rowing is like (without getting wet). There is also a DBS art park where local budding artists come together to put up a magnificent artwork for showcase to all visitors.

Ignite the Senses
Grab a bite at the DBS Food Village by Savour when you get hungry or thirsty. We recommend payment via the DBS Paylah! mobile app as you can get up to 10% discount for your food and beverage items. If you love shopping, be sure to drop by the artisanal flea market where you can find unique products or the SEA Games/DBS Marina Regatta merchandise shop. Remember to step into the dragonboat for a photo opportunity to commemorate this event.
Ignite the Bay
With the 28th SEA Games held in conjunction with the DBS Marina Regatta 2015, expect to see more action as some of the world's top teams battle it out on the waters this coming weekend. Catch the qualifier traditional boat (dragonboat) races starting on 6 June at 12.20 pm. Sailing begins on the following weekend, 13 June.