We Singaporeans are suckers for time. There's always not enough time to work, to play, or have sex.
Even when planning our time when using public transports, existing Bus Apps seems to be gigantic time wasters. They are slow and confusing to navigate, they only show 2 bus timings (bus stop already have liao leh), and many of them loads very slowly. Many of them haven't been updated for years!
I take bus everyday, and I want to change all that.
Introducing SG BusLeh!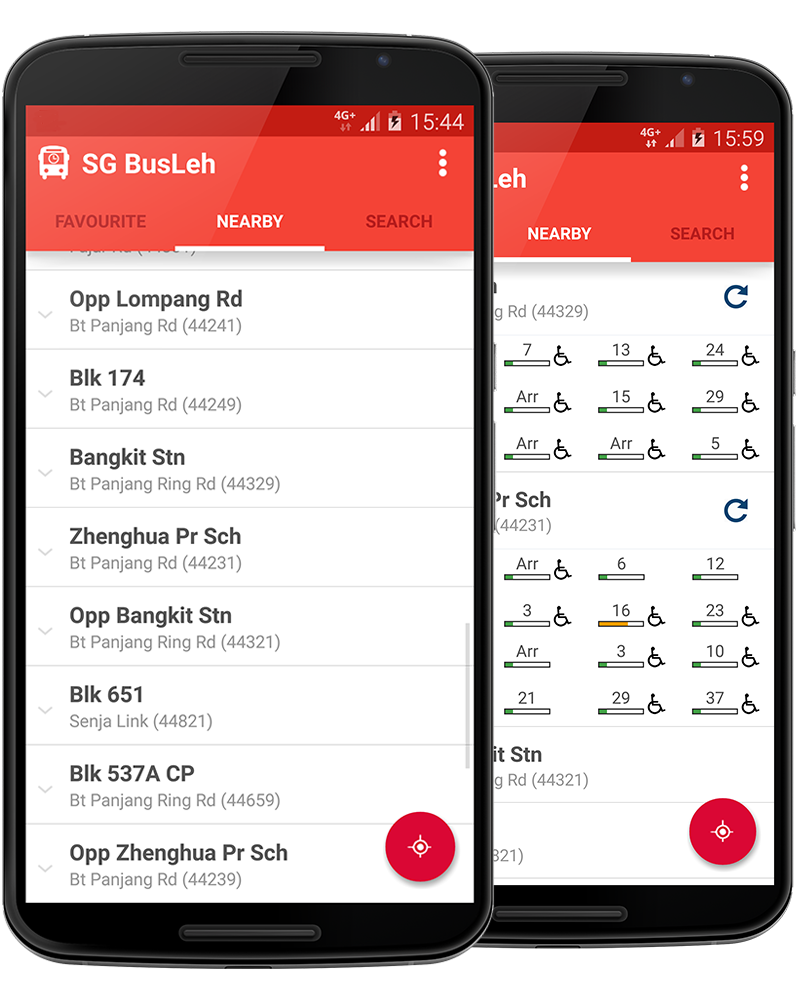 SG BusLeh Mobile Bus App Shows Up to Three Bus Arrival Timings and Space Availability on Buses
Features up to three bus arrival timings instead of the usual two offered by current bus apps
Helps commuters to better plan their journey by showing space availability on buses
Easy-to-use interface to reduce unnecessary steps in finding information
With SG BusLeh, you will be able to check your bus timing faster, plan your time further ahead and have more time for sex.
NOTE: Only the timing and occupancy for first 2 timing per bus comes from official LTA sources. The 3rd bus timing is an estimate.
Download it and try it, and let me know what you think about it!
---
Full Press Release Below
12 May 2015, SINGAPORE – Originally US LLP, a Singapore-based app development company, launched the app SG BusLeh today. Aimed at helping Singapore commuters to better plan their journeys, SG BusLeh shows users up to three bus arrival timings instead of the usual two offered by existing local bus apps.  The Android mobile app also provides a one-tap access to bus timings and space availability of all buses at bus stops nearest to the location of the user.
User-friendliness was a key objective during the development of SG BusLeh. "Many existing bus apps require users to go through unnecessary additional steps just to access bus timings. We turned this approach around, simplify the steps and simply show the bus stops near the user," said Calixto Tay, Chief Executive Officer, Originally US LLP.
Unlike existing bus apps in which users have to click on individual bus number to see the timing for buses, SG BusLeh only requires the user to select a bus stop. Timing for all buses at the selected bus stops will then be displayed immediately. This provides an easy-to-use interface, helping to reduce the number of steps a user has to go through in order to get the required bus timing information.
SG BusLeh makes use of real-time data from the Land Transport Authority (LTA) of Singapore to provide up-to-date and accurate information.  It is free to download and available from Google Play today.  iOS Version will be available in June 2015.
About Originally US LLP
Founded in Singapore, Originally US LLP is staffed by a team of entrepreneurs, designers and programmers who takes pride in empowering their users and clients through Mobile Apps. On top of releasing their own apps, Originally US provides Singapore mobile app consultancy and iOS/Android app development services for government agencies, multinational companies and other startups.
—
For media queries, please contact:
Calixto Tay
CEO, Originally US LLP
Email: [email protected]