"Happy birthday, Miss Goh."
I stared at the smiling SilkAir air stewardess standing in front of me. In her hands was a chocolate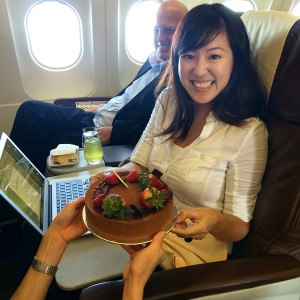 cake. I was completely taken by surprise by the kind gesture of the SilkAir staff. As the saying goes, there is a first time for everything and that includes celebrating my birthday 30,000 feet up in the sky.
Little did I know the birthday cake was just one of the many surprises in store for me for my trip to Chiang Mai. The city in Northern Thailand may not be as popular as Thailand's capital Bangkok. However, as I found out on my maiden trip to Chiang Mai, the city turned out to be where I conquered many personal "firsts".
A taste of winter in Southeast Asia
I didn't think I would need winter clothing in Thailand, or any part of Southeast Asia for that matter. As it turned out, I was ill-prepared when we went to Doi Inthanon, the highest point in the whole of Thailand at 2,565 metres above sea level.
Doi Inthanon is located within the Inthanon National Park, which is made up of mountains and forests. It is also part of the Himalayan Mountain system, which stretches all the way from Nepal and Bhutan all the way to northern Thailand. The National Park features cold weather throughout the whole year, sometimes at freezing temperatures.
It was a chilly 8°C when we made it to the peak. Thankfully for me, the coldness was not biting and the winds were not strong. But, it was cold enough to remind me of the winter in Europe. I had probably three layers of clothing on me, given my lack of a proper winter jacket. Secretly, I was thankful it was late morning when we reached the mountain peak. Had we made the visit earlier in the day, I might have frozen to death at 3°C.
Seeing sakura outside of Japan
Sakura in Thailand? Yes, that is the reaction I got from most people when I told them Thailand has sakura. In fact, that was my reaction too when I first heard of sakura in Thailand.
Once a year for three months only, the mountains at Inthanon National Park will take on a spectacular hue of pink. Nang phaya seua krong, otherwise known as Thai sakura, blooms in the chilly weather of the North from December to February.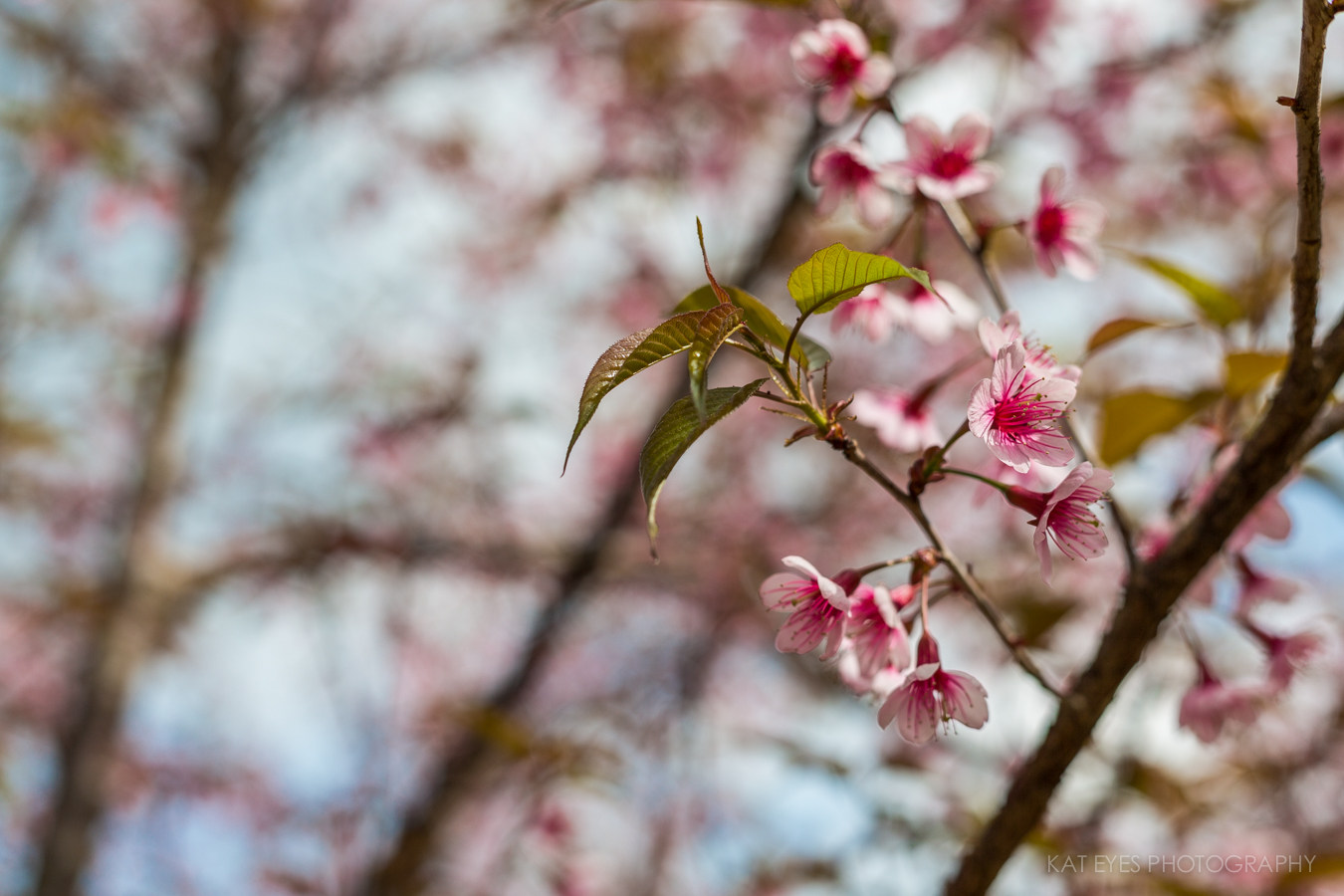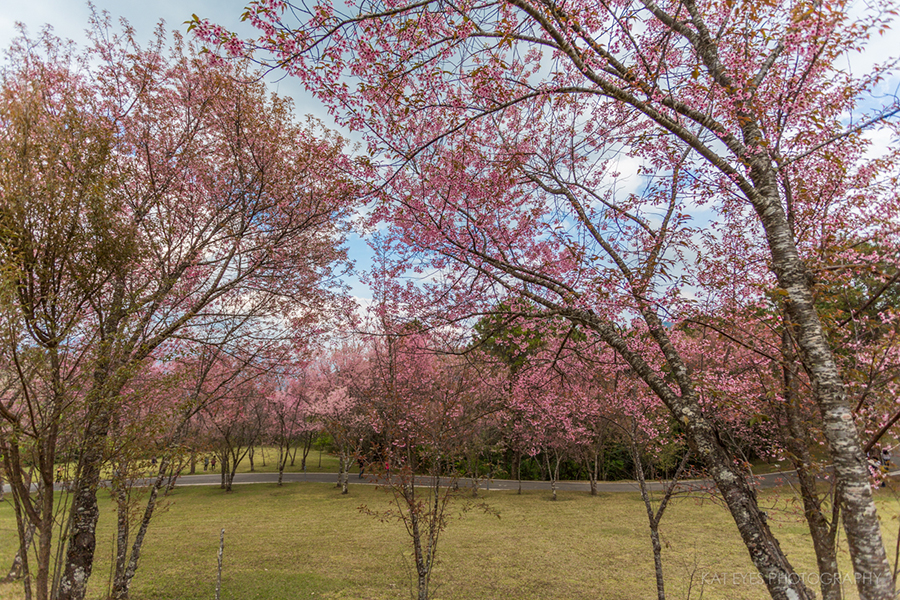 Standing amidst the Thai sakura trees, it was hard to believe that we were not in Japan. It was so serene and quiet. If only I could have a picnic there in the orchard, the experience would have been complete. Who would have thought Chiang Mai is the place to catch sakuras in full bloom?
How to overcome fear of heights 101: Go on a Zipline adventure
I would probably be the last person on Earth to go on a Zipline adventure voluntarily. Truth be told, I hemmed and hawed, constantly trying to think of excuses to get out of the Zipline adventure on our itinerary.
I'm scared of heights. Taking glass elevators makes my knees weak, let alone jumping off a wooden platform built 55 metres above the ground. I eventually caved in, perhaps to peer pressure, and decided to embark on the daunting adventure with Flying Squirrels.
Located at the sleepy village of Pong Krai at 1,000 metres above sea level, Flying Squirrels is a Zipline course of 36 stations that combines various experiences from jumps to abseiling to walking on planks. It was designed by a team of extreme adventure sports experts with years of experience in Thailand and the U.S. To complete the entire course would have taken a good three hours. However, due to time constraint, we could only complete half of the course.
The instructors helped us gear up in safety equipment like harnesses and helmet. I remained apprehensive despite being all geared up and standing on the platform of the first station. But because of the trees below us, the height did not look too intimidating. So I took the literal leap of faith.

Much to my own surprise, I did not scream. In fact, it was quite invigorating hurling past all the trees at high speed. I became more comfortable as we conquered station after station. The most terrifying one was the highest one, at 55 metres above ground. There were hardly any trees around us that were tall enough to hide the fact that we were so high up. None of us dared to move much on the platform. Nope, I didn't even dare to whip out my mobile phone to take a picture. I simply looked straight ahead and jumped.
By the time we got to the 18th station, our last for the partial course, my hands were sore and red. They were also trembling, not of fear, but probably due to me holding onto the rope too tightly. Despite being so chicken-hearted about this, I had to admit the Zipline adventure was one helluva exhilarating experience.
How to overcome fear of heights 102: Take a hot air balloon ride
Taking a hot air balloon ride is probably on the bucket list of many people. It was not on my list though, thanks again to my acrophobia. In spite of that, I went ahead for the hot air balloon ride with Balloon Adventure Thailand.
Chiang Mai is one of only two places in Southeast Asia where hot air balloon rides are available (the other place is Bagan, Myanmar). Our day started before dawn in Doi Saket, a rural area about 20 minutes' drive from the city. We were told hot air balloon rides have to take place early in the morning when there is less turbulence.
Four of us gingerly got into the waist-high basket with our Dutch pilot, Wout Bakker, who had more than 20 years of flying experience. As our balloon slowly rose, we waved gleefully at the rest of the group on the ground. The fear has not kicked in — yet.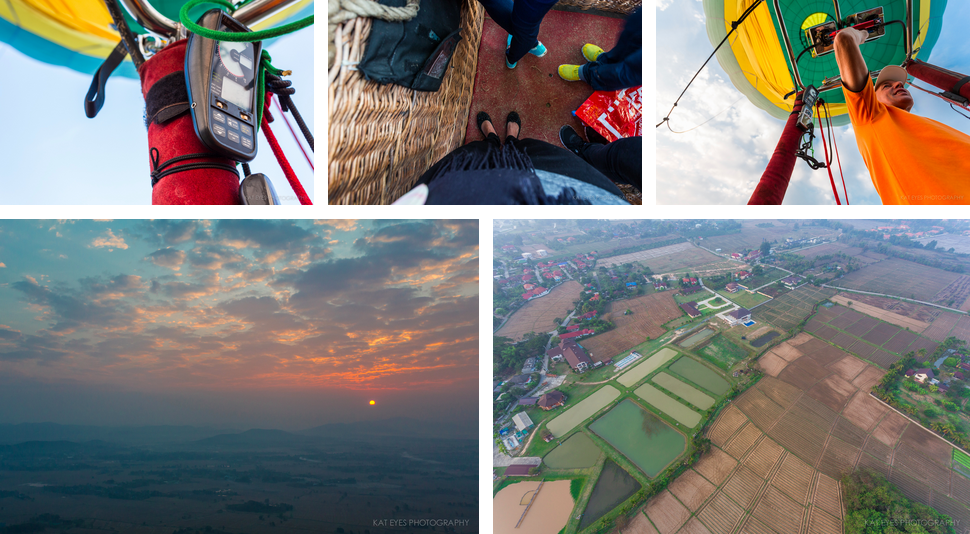 Our balloon drifted over rice fields and farms quietly. Occasionally the silence of the morning was broken by a dragon-like roar made when Wout released hot air and fire into the balloon. In order to find the wind, Wout had to move the balloon up – high up.
At 400 metres above ground, my acrophobia kicked in. I didn't dare to move much in the basket. The feelings inside me were a mix of amazement and vulnerability. Everything seemed so still and tranquil, even though we were moving at 5km/h. To my surprise, I could even hear dogs barking and roosters crowing below us at that height. The stunning view made waking up at 5 am all worthwhile. There was magic in the air.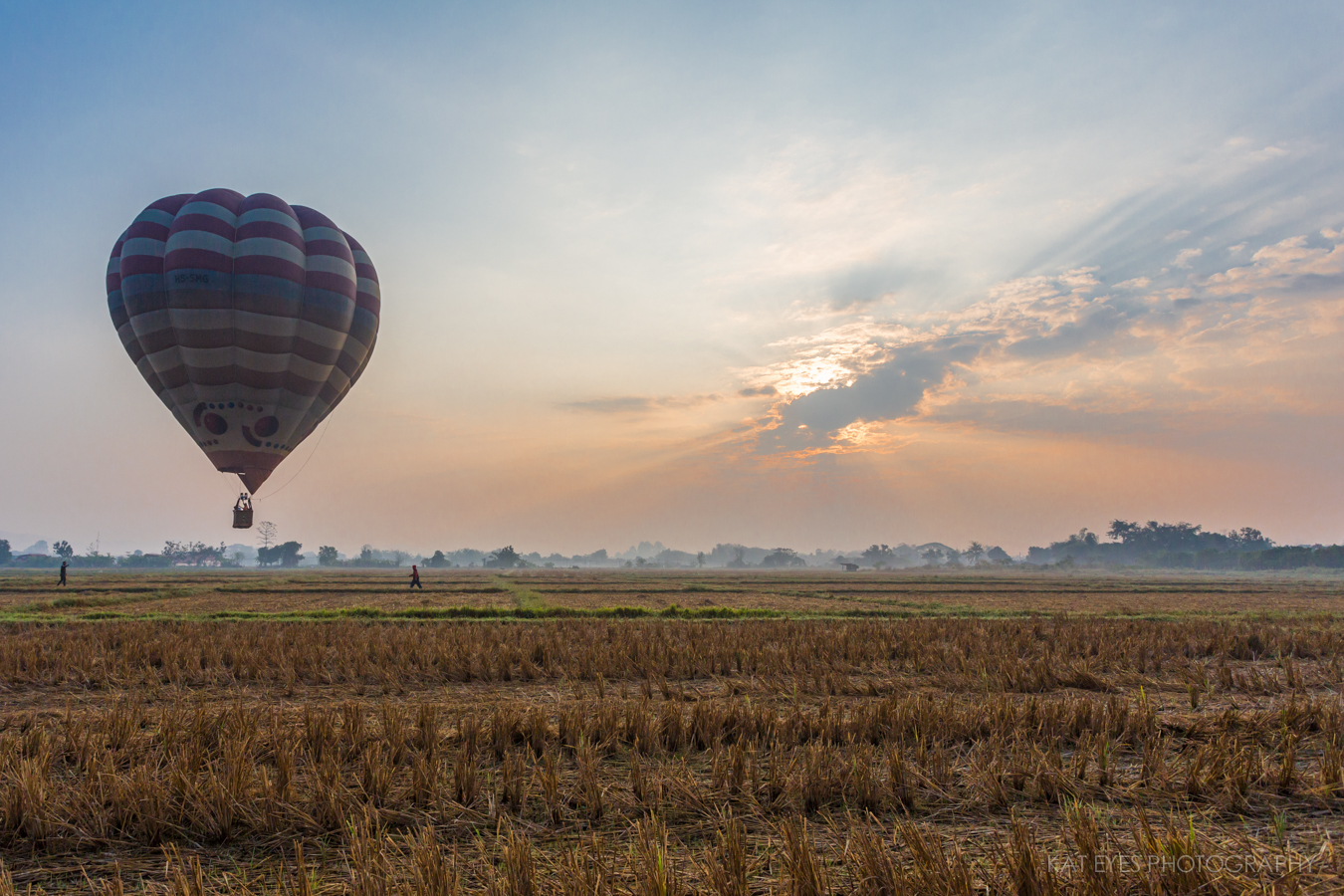 At the end of our hour-long ride, Wout landed our balloon on an empty rice field. In my mind, I was shouting, "I survived!" I had thought I would cower in the basket and not dare to look out at all. As it turned out, I was braver than I thought. So, did I overcome my fear of heights? The answer is no. But, I would do this again in a heartbeat.
This trip is made possible by SilkAir and the Tourism Authority of Thailand. SilkAir flies daily to Chiang Mai from Singapore.
ABOUT THE WRITER

A wordsmith by trade and photographer at heart, Kat leaves her footprints around the world and tell stories as seen through her eyes, heart and soul. She is also the managing editor of Asia 361.  Follow her travel and culinary journeys on her blog and Instagram. She can be reached at [email protected].
PHOTOS: ALL RIGHTS RESERVED © KAT GOH