Leaving your Christmas shopping to the last minute? If you have not started shopping for Christmas gifts yet OR perhaps have no idea what some of your friends like, here's a suggestion – fresh fruit bouquets from Rainbowly.
Here's an example of a Rainbowly fruit bouquet which was sent to me: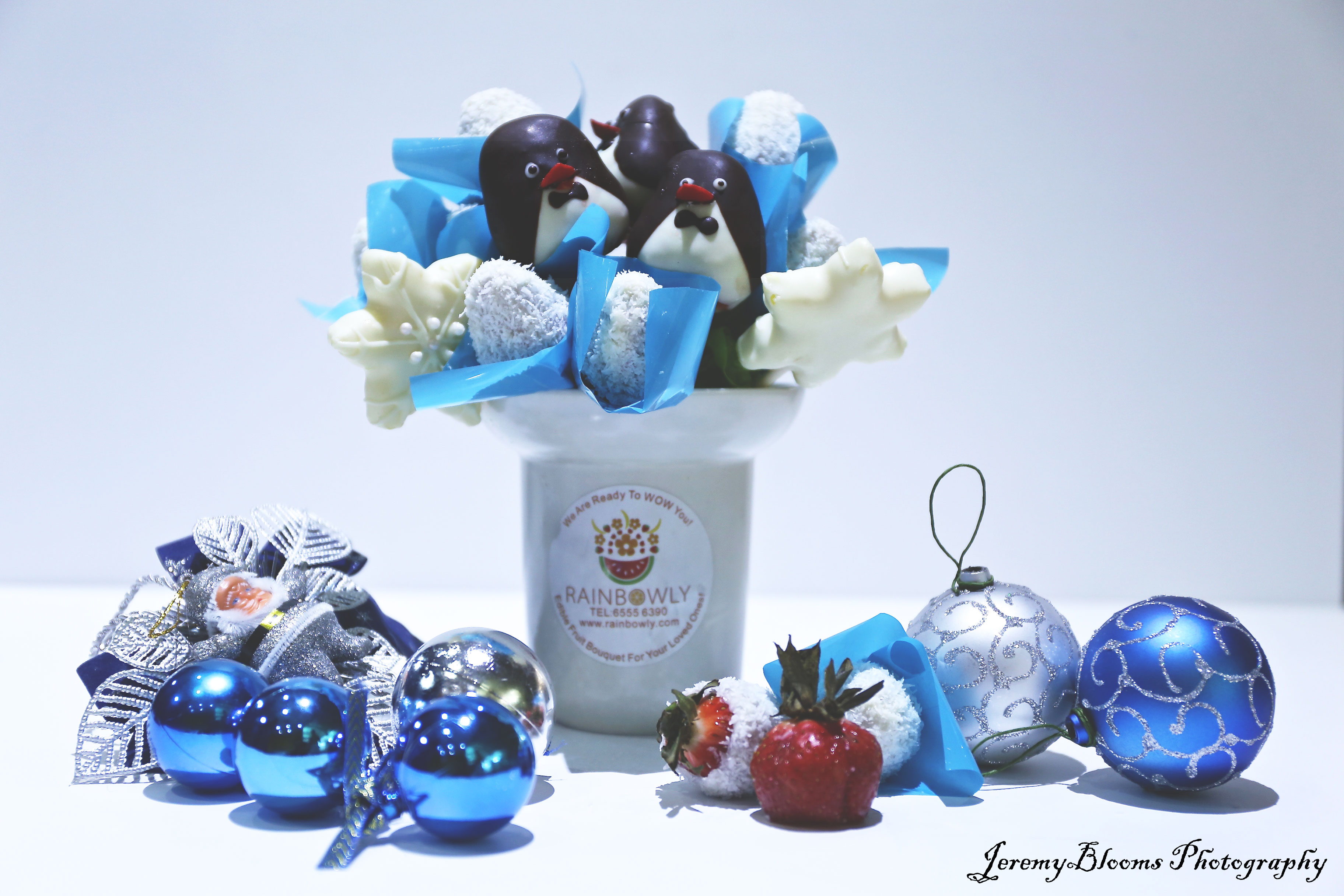 The bouquet is decorated with succulent, plush and ripe strawberries, hand-dipped in dark and white confections which are then rolled in ground coconut sprinkles to perfection.
Each bouquet is decorated by professional fruit artists from Rainbowly.
After a hectic calendar, it was delightful to receive a treat of fruity goodness from Rainbowly, accompanied with three cute, happy penguins on a lazy Sunday: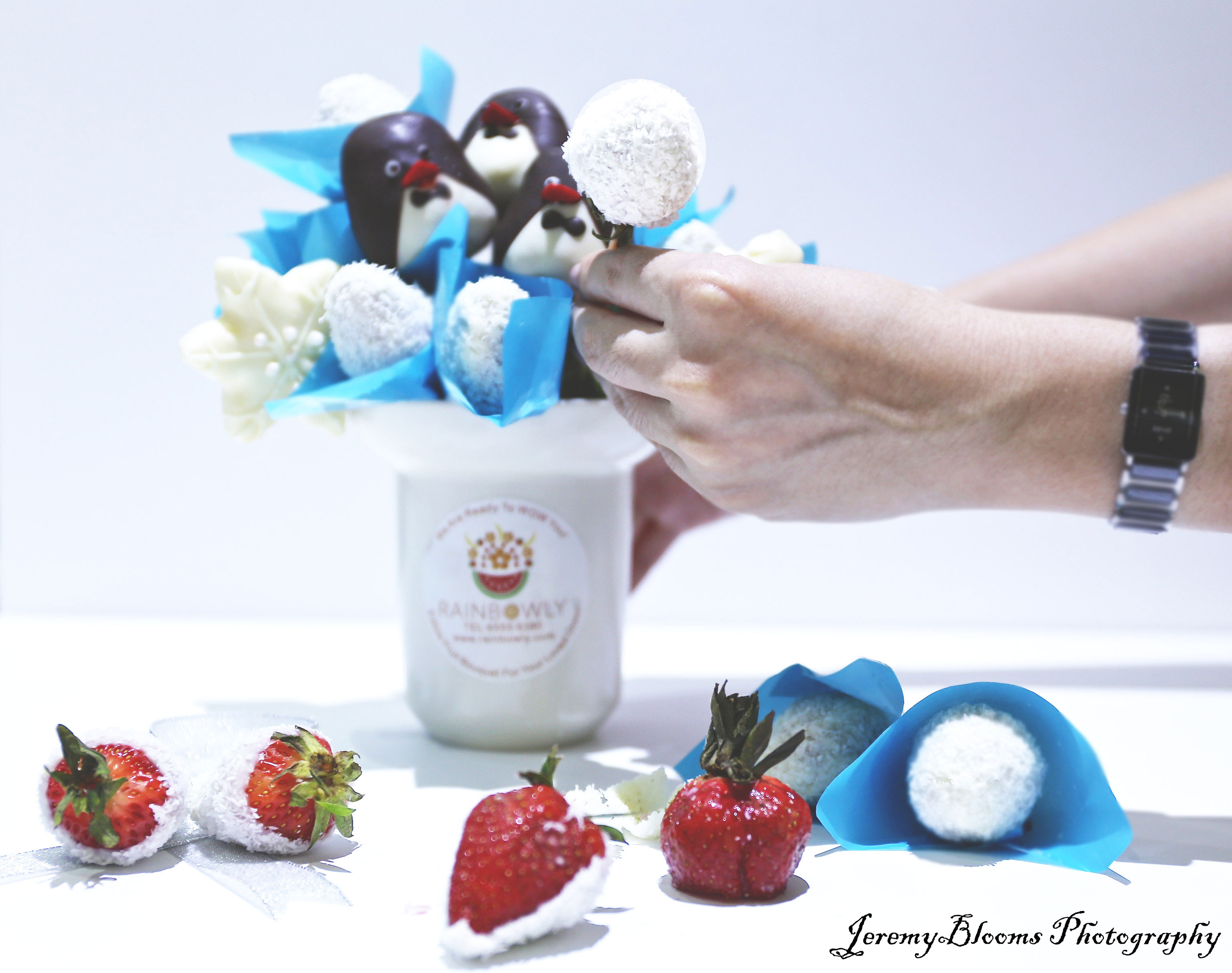 The bouquet captures that "aww… I feel so loved" look during this jolly season. Sweet treats can never go wrong!
Rainbowly's chocolate dipped fruit bouquets can be customised for any occasion with unlimited decorative and tasty toppings – be it birthdays, baby showers, as business gifts, "get well soon" gifts, "thank you" gifts, for weddings or fruit arrangements for events. The chocolate used are high quality chocolate imported from Europe, paired with luscious fruits that are freshly imported from the USA, Australia and France, Rainbowly aims to create delectable pieces of art that leave you gastronomically impressed.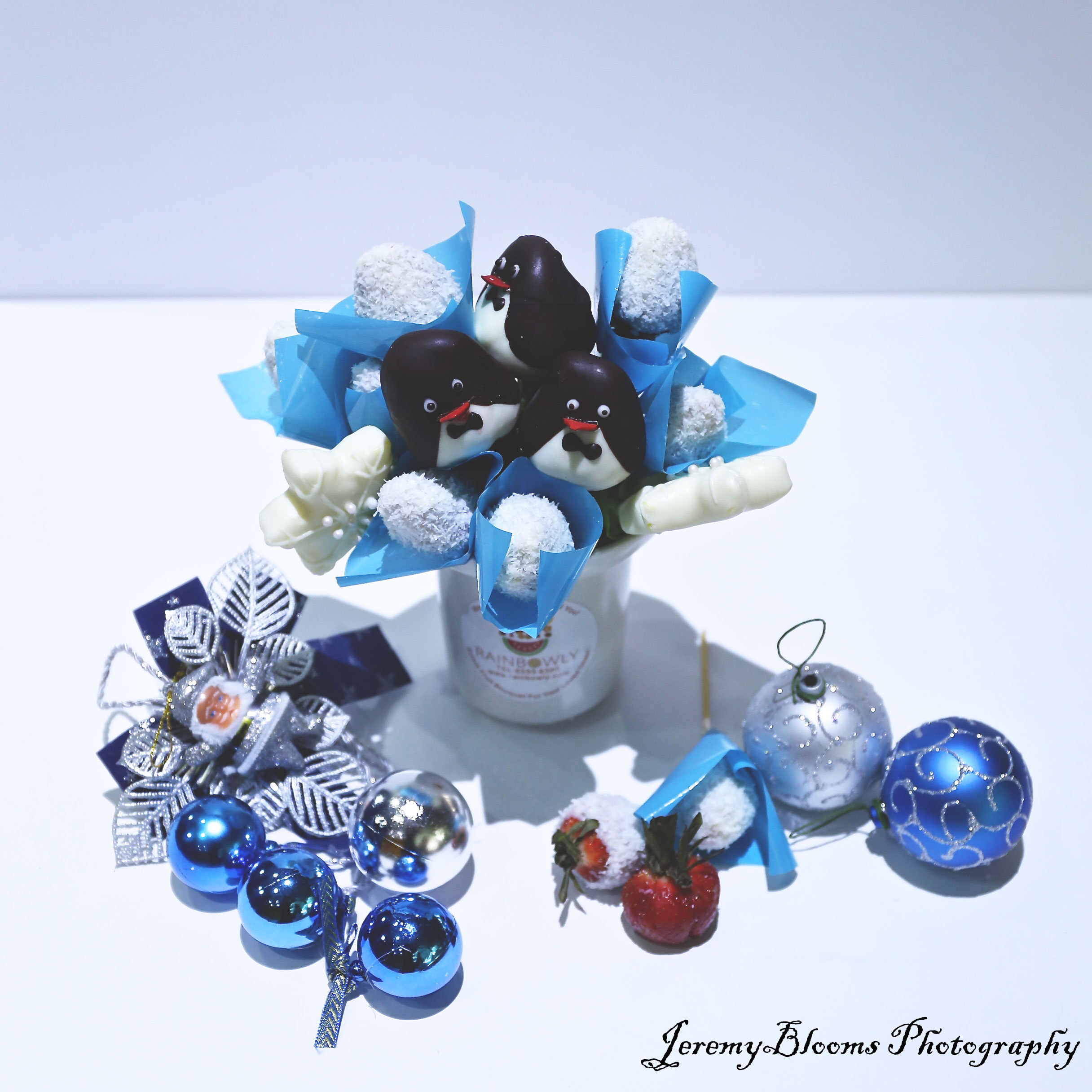 xx Merry Christmas, everyone!  xx
|| These edible art pieces are now available from SGD49.90 and they provide complimentary delivery services for purchases above SGD99. Bouquets are made upon orders and are available for pick-up or delivery from Mondays to Saturdays.
11 Sin Ming Road, B3-09 Unit 10
Thomson V Two
Singapore 575629
Tel: +65 55 6390
Email: [email protected] ||
 ####