Who can resist a pie that smiles at you? I for sure cannot and I recently fell for the charms of a smiling pie at Pie Face.
Australia's Pie Face has finally reached the shores of Singapore! Established in 2003, the micro-bakery café, with more than 60 stores around the world, opened two new stores at [email protected] and Bugis Village in November.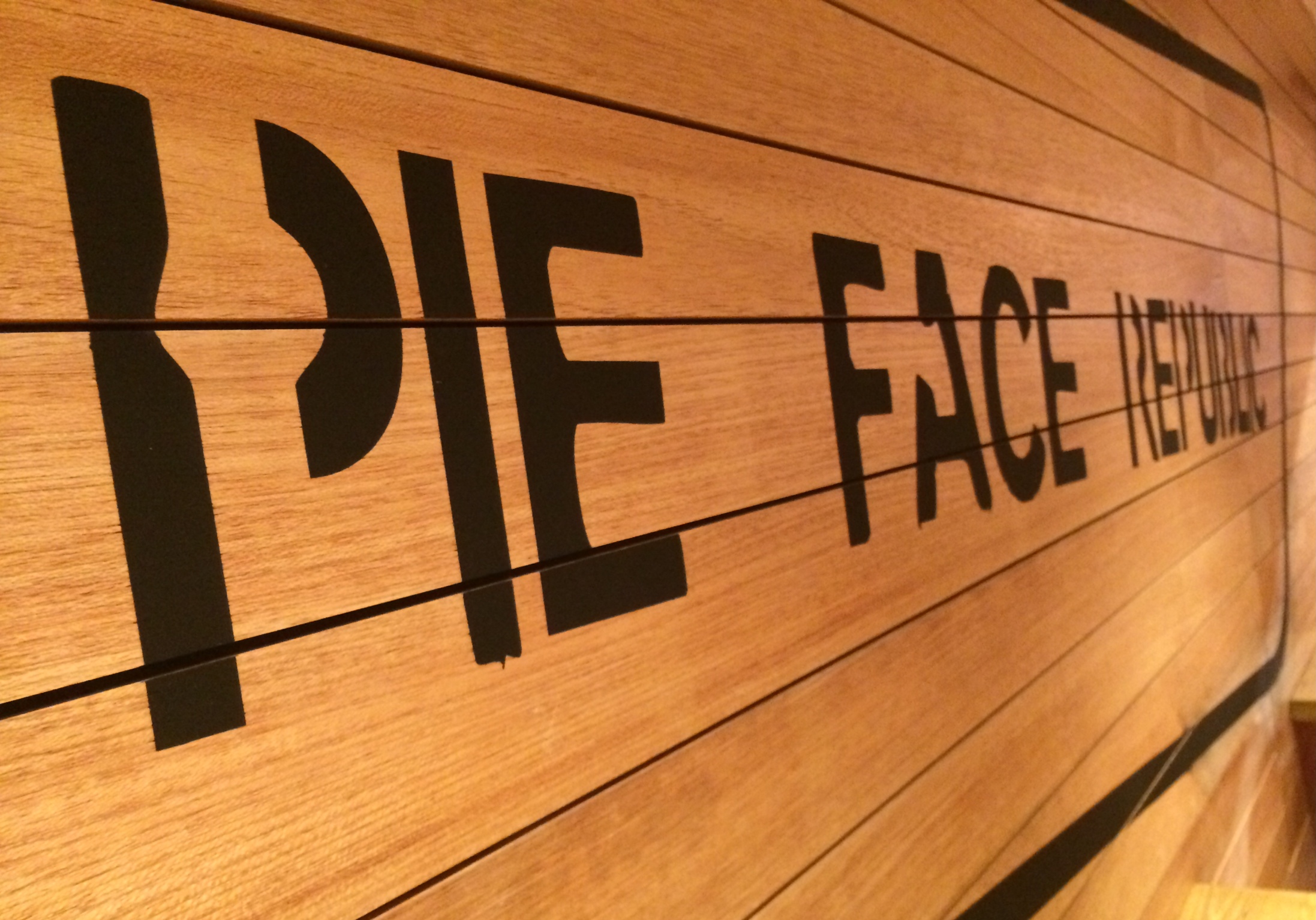 What's so special about these pies, besides making funny faces at you? For starters, each of the pies at Pie Face is lovingly made from scratch. Oh yes, even the French puff pastry (of which the dough takes three days to prepare). A special blend of butter is then required to be folded into the dough to create 48 layers.  All these steps are in place just to make that special flaky crust for the pies.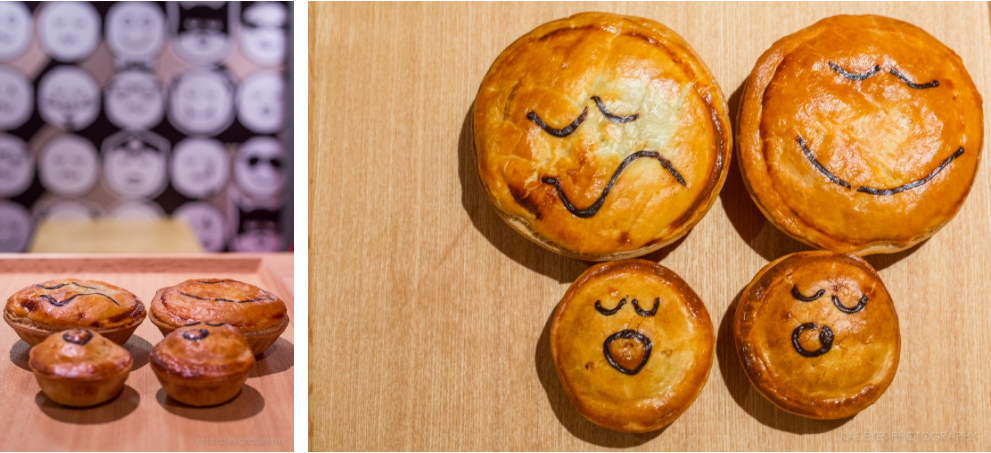 I found it very amusing that each of the different pie "expressions" represents a different flavour (disclaimer: the list is not exhaustive and I made up the names myself):
The Smiley Face – Chicken and Mushroom ($4.90)
The Yawning Face – Thai Chicken Curry ($4.90)
The Mischievous Face (with a Tongue Sticking Out) – Chicken Peppercorn ($4.90)
The Face with a V-shaped Smile – Tandoori Vegetable ($4.90)
The Bewildered Face (S-shaped mouth) – Chunky Steak ($5.20)
My personal favourite is the Chunky Steak pie. Encased within the pie are big, chunky pieces of beef with braised onions, garlic and carrots – just as the name suggests. The classic Smiley Face comes in second for me with its rich cream sauce and tender chicken.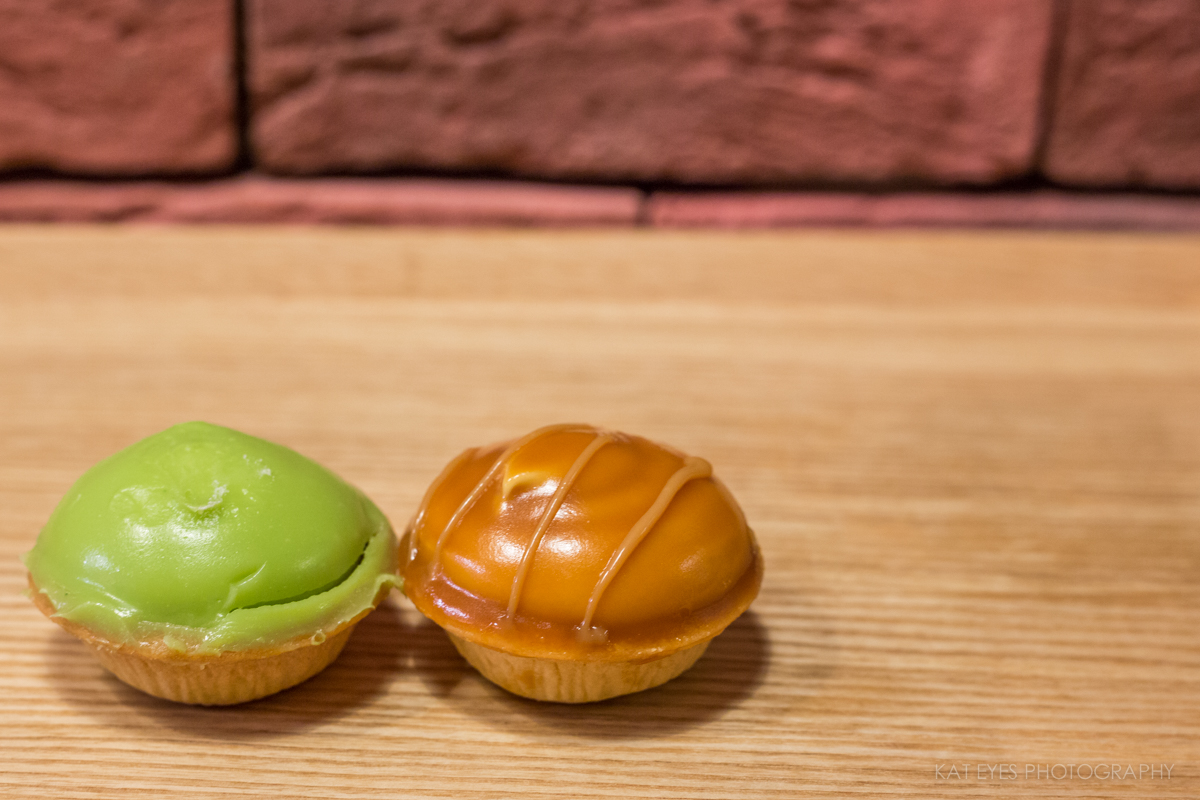 For those with a sweet tooth, you'll be happy to know there are also eight types of dessert pies for you to choose from. I particularly enjoyed the butterscotch and the pecan pies.
The savoury pies come in two sizes – regular and mini. Prices for the mini pies start at $3.00.
So, if you can't decide which pie to get, just choose the face that smiles at you.
Pie Face
[email protected]
313 Orchard Road #B3-10
Singapore 238895
Opening Hours: 10am – 10pm daily
Bugis Village
249 Victoria Street
Singapore 188034
Opening Hours: 1am – 10pm daily
*****
ABOUT THE WRITER

A wordsmith by trade and photographer at heart, Kat leaves her footprints around the world and tell stories as seen through her eyes, heart and soul.  She can be reached at [email protected].
PHOTOS: ALL RIGHTS RESERVED © KAT GOH