I always believed Love gave us strength and courage to cherish and appreciate our loved ones with compassion. This was how my parents brought me up to who I am today.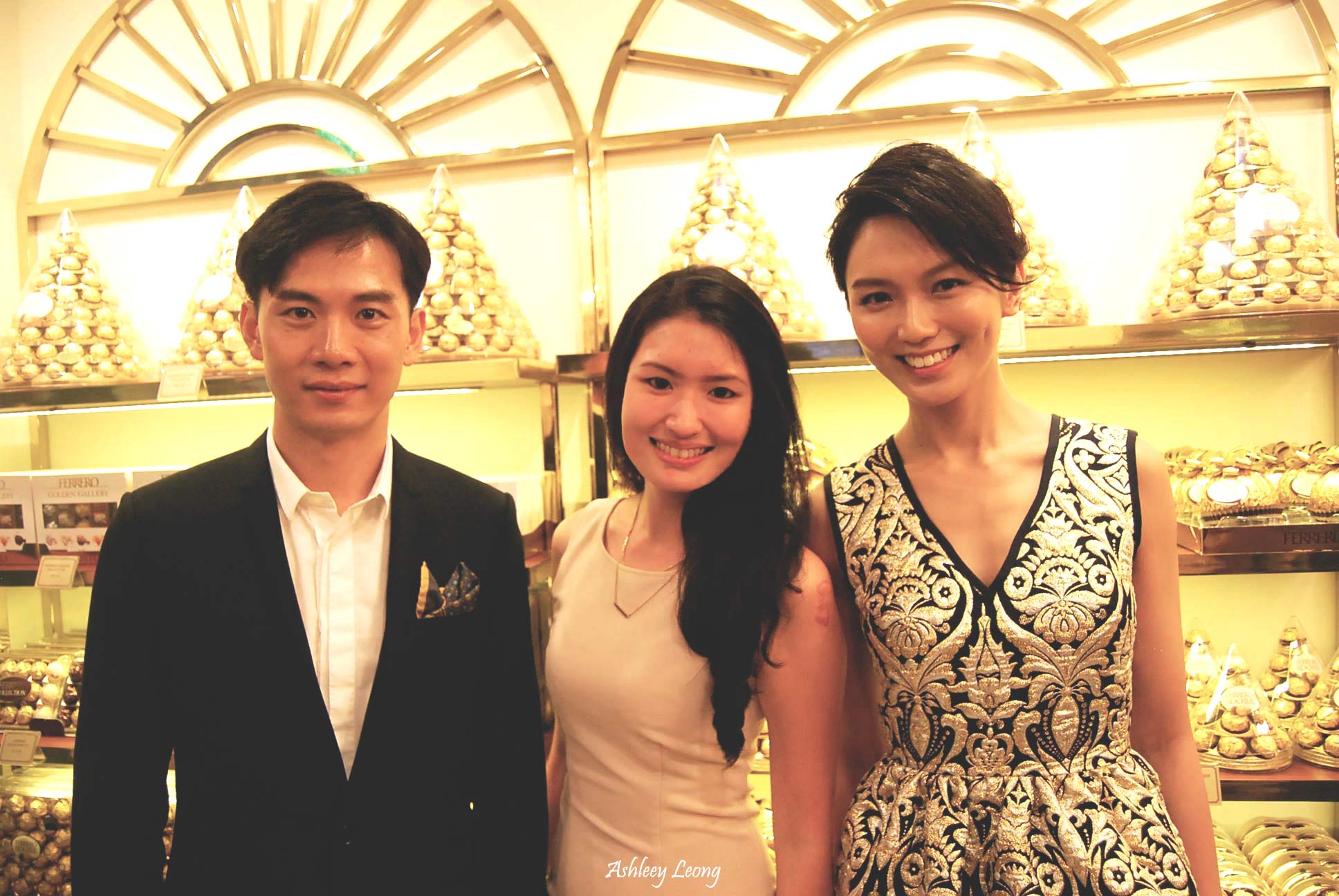 As the role of media (Who I am today) with Joanne Peh & Qi Yu Wu at the grand opening of Pasticceria Ferrero
I am grateful for all their pearls of wisdom; their condition of love, defined in which my happiness is equally essential to theirs. It means so much to me when I reminisce about it.
And the saying goes: "Passion and satisfaction go hand in hand, it isn't where you are that matters but the distance you traveled."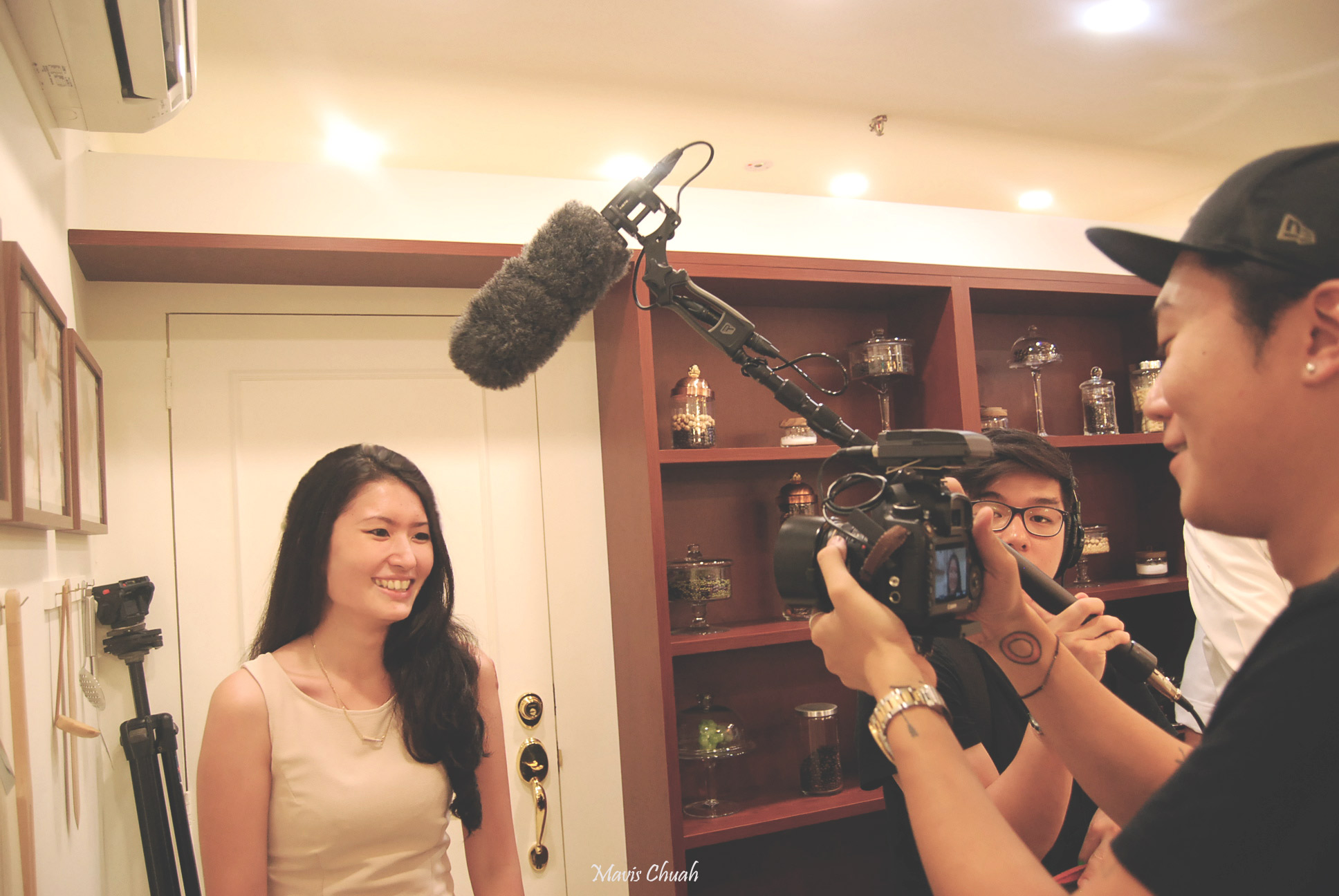 Defines in a 45-sec soundbite on my experience on customizing top notch chocolates for loved ones
During the event, I was asked to share my experience on customising top notch chocolates as gifts for family and friends and the concept of the opening in a 2-minute soundbite. I was a little camera shy though.
In Southeast Asia, Ferrero is the only sweet boutique concept that mesmerised me and I was feeling so much of Italy as I watched the live demonstrations of the making of Ferrero Rocher, specially by Ferrero's trained Italian Chefs.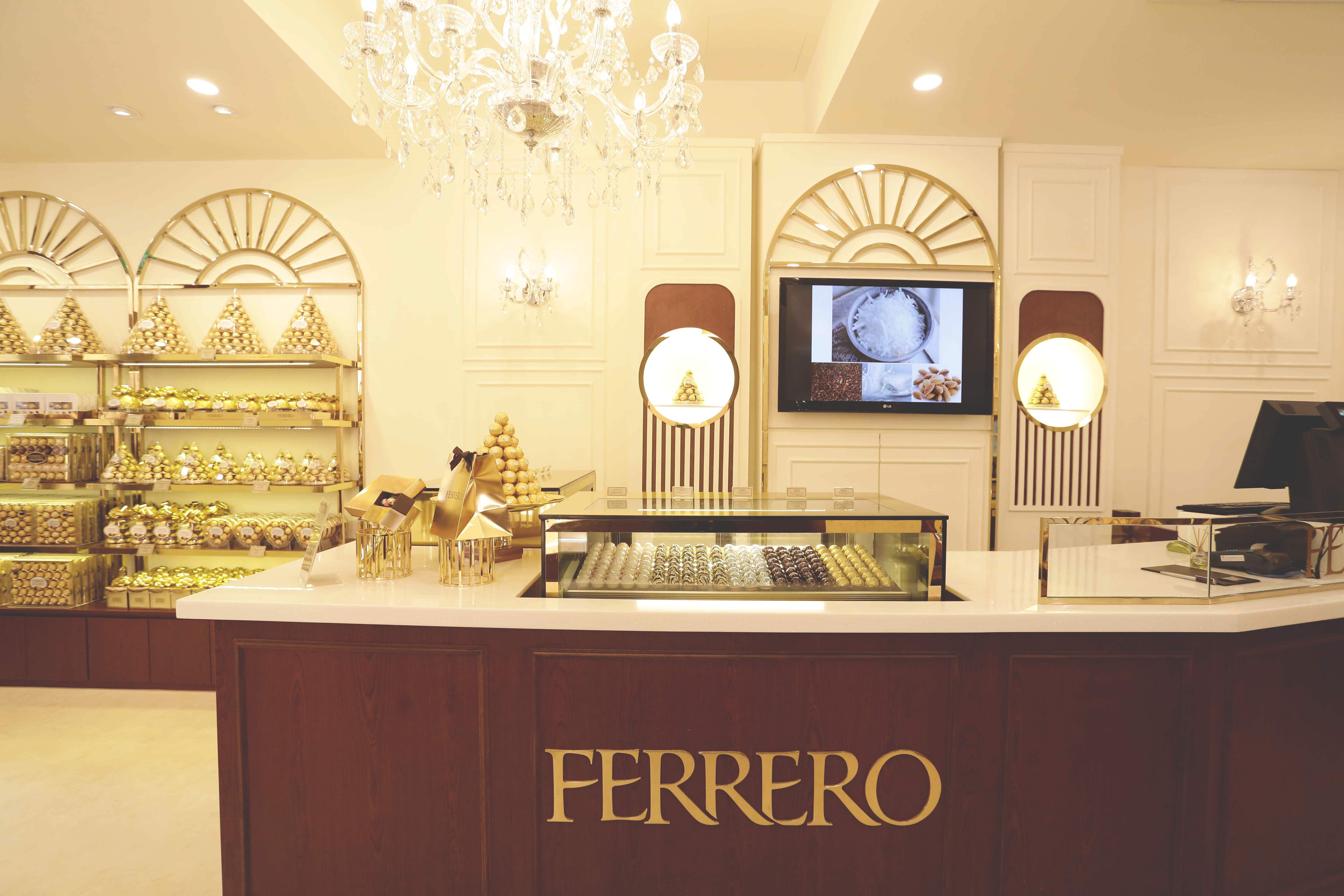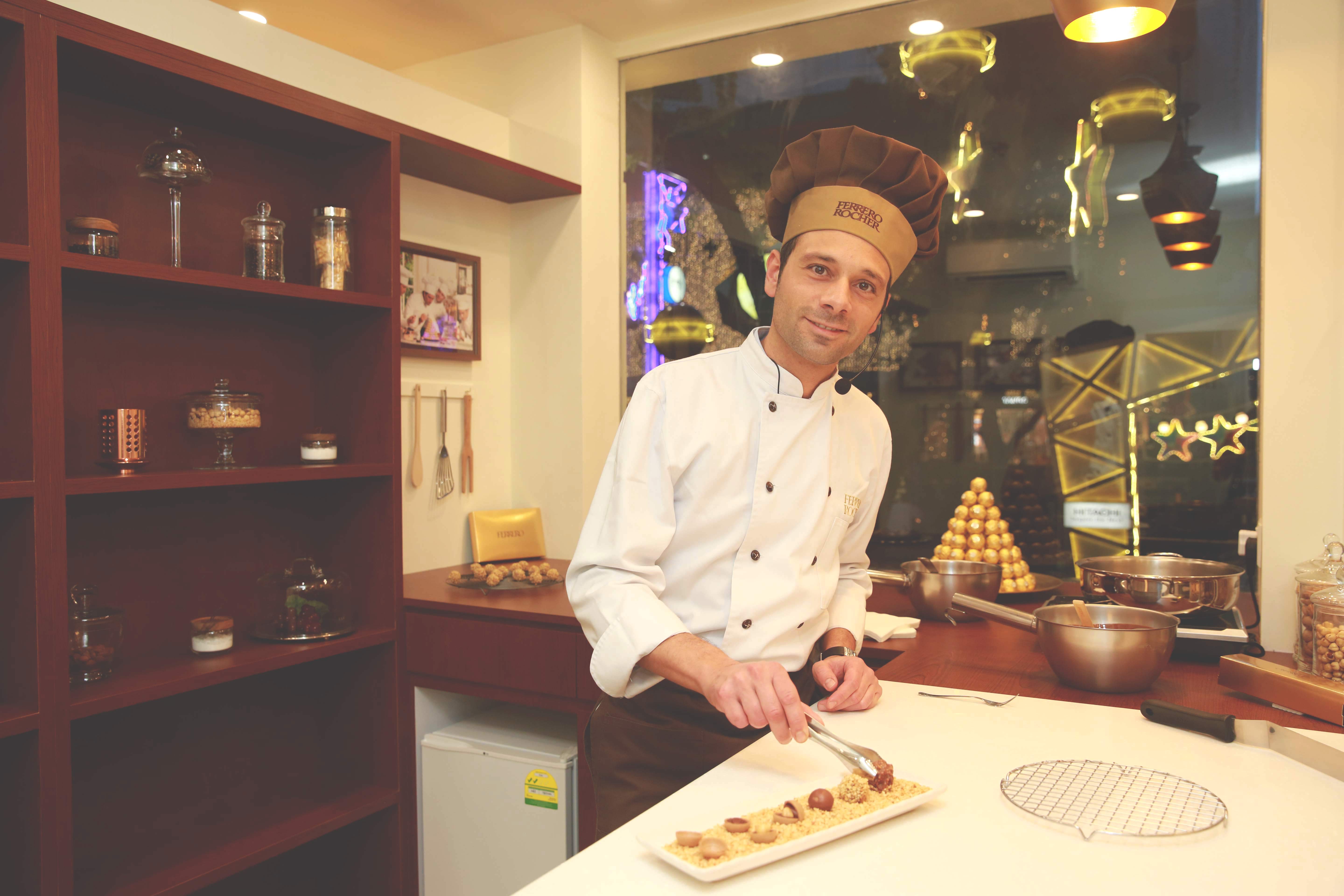 "All the effort in the World won't matter if you are not even inspired."Every effort counts and so the intangible quality makes all the difference.
Local artisties Joanne Peh and Qi Yu Wu were at the grand opening of Pasticceria Ferrero  at Wisma Atria, Orchard Road. They took part in a hands-on demonstration led by Ferrero's Master Chocolatiers as they learnt the art behind each layer of the Hazelnut praline and made Ferrero Rocher for each other.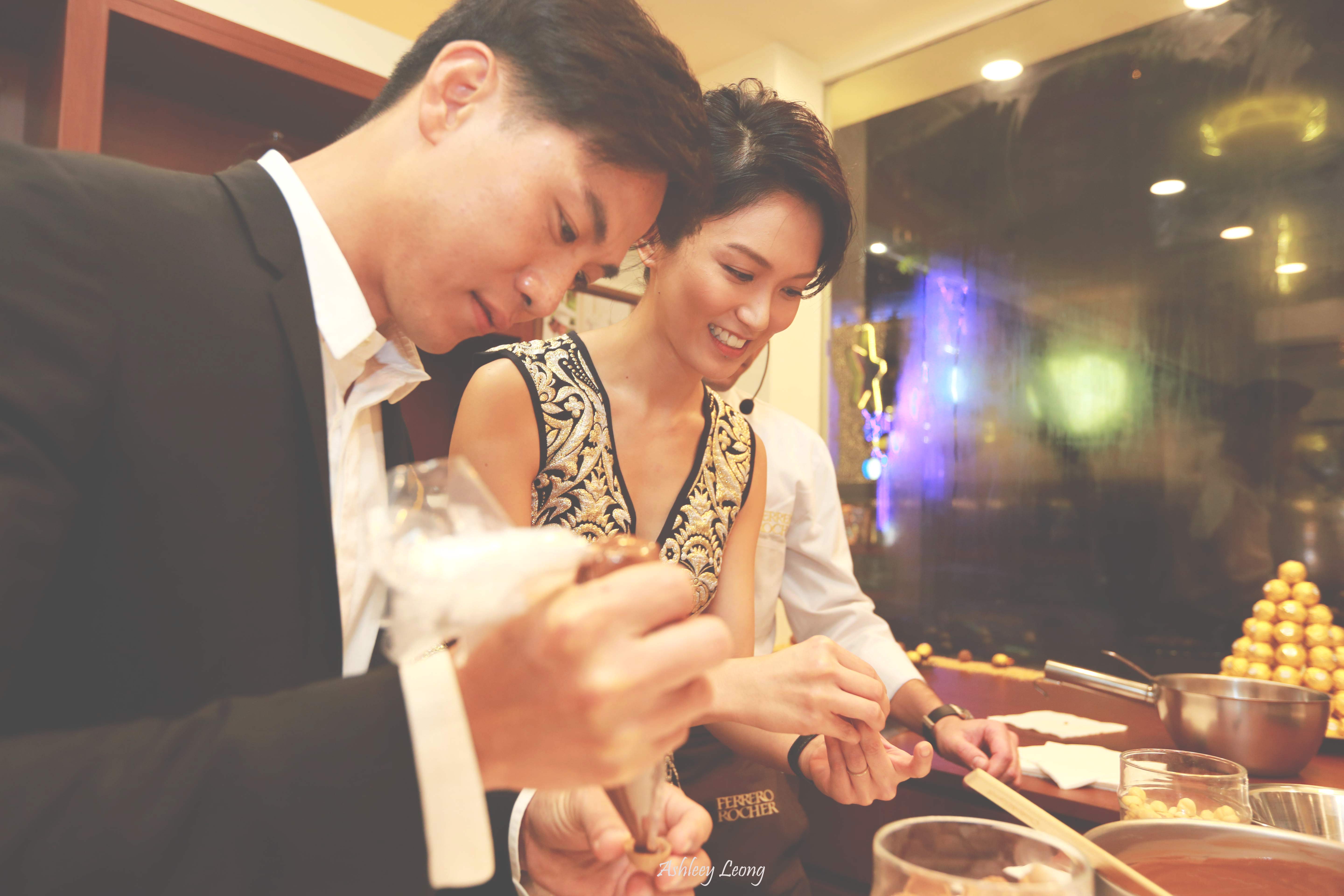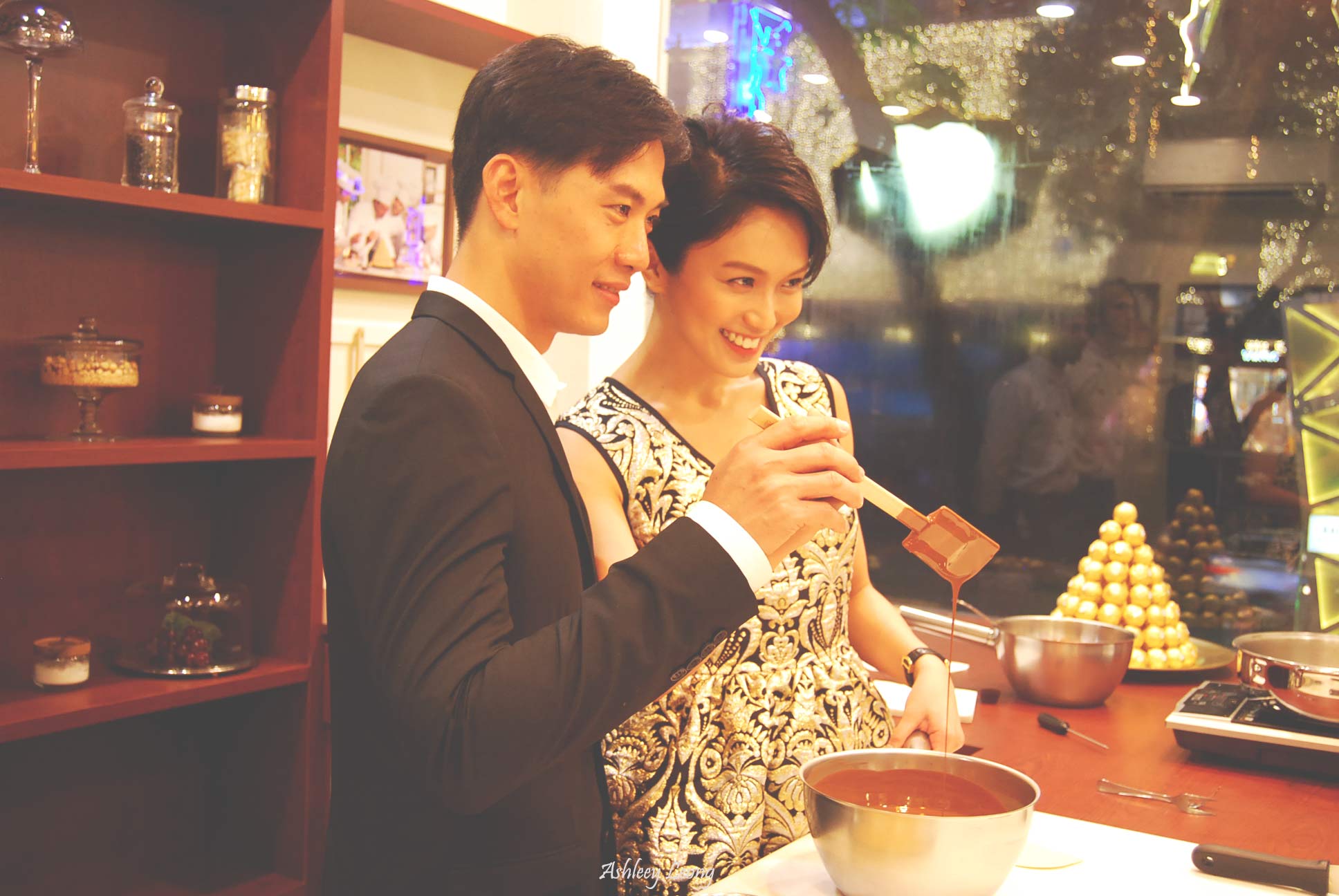 "Knowing what your friend likes and selecting the appropriate variants means so much more when you put the extra effort in to it", said Peh.
Her husband Qi claimed that when he saw the TVC when he was young, Ferrero Rocher always gave him the impression that it's luxurious and elegant. This is the first time he is making chocolate together with Joanne. It is a special gift and a precious experience to him.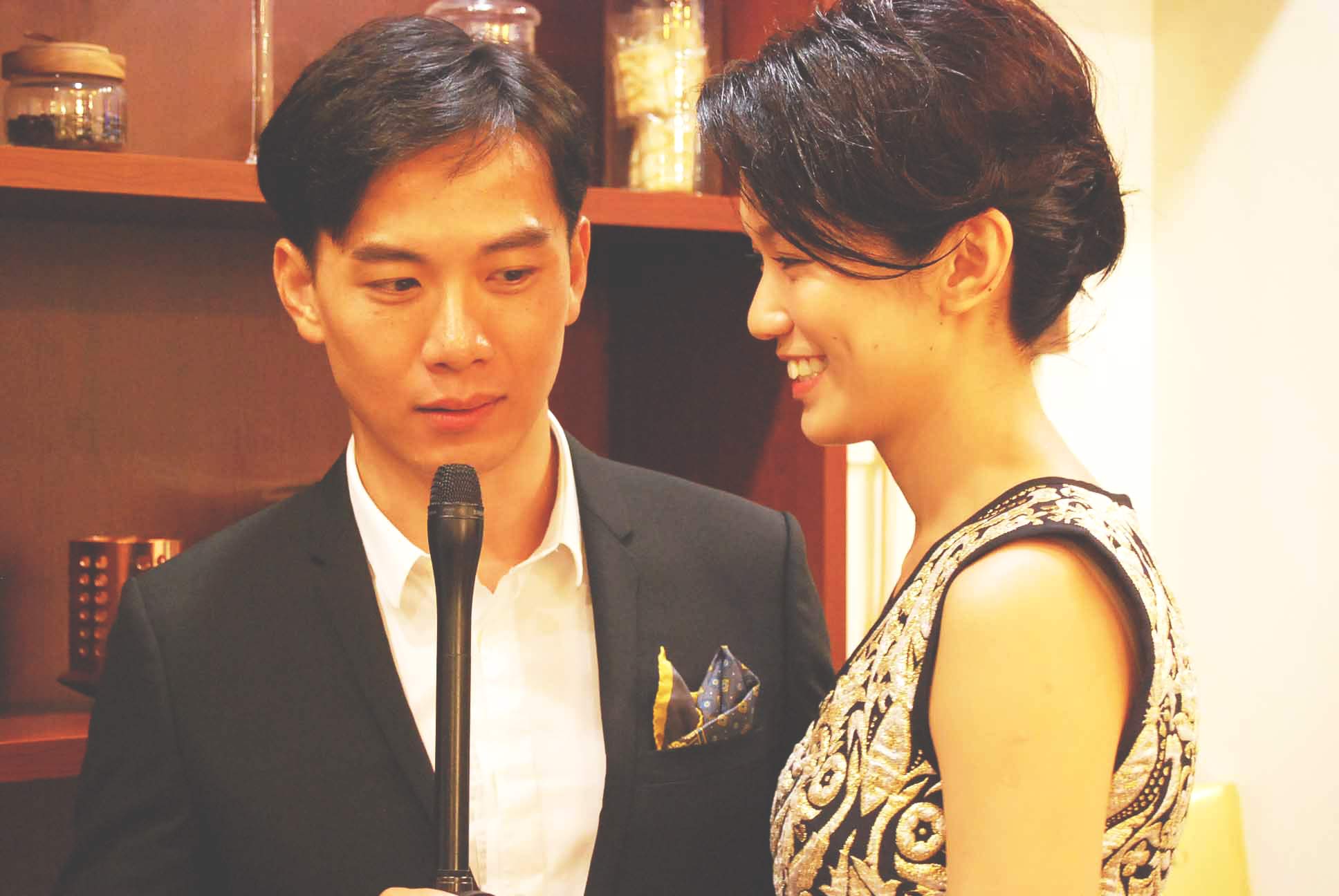 With this launch, I took great pleasure in personalising my own gift box with a range of alternatives. It definitely makes the Ferrero Pralines gift even more exquisite.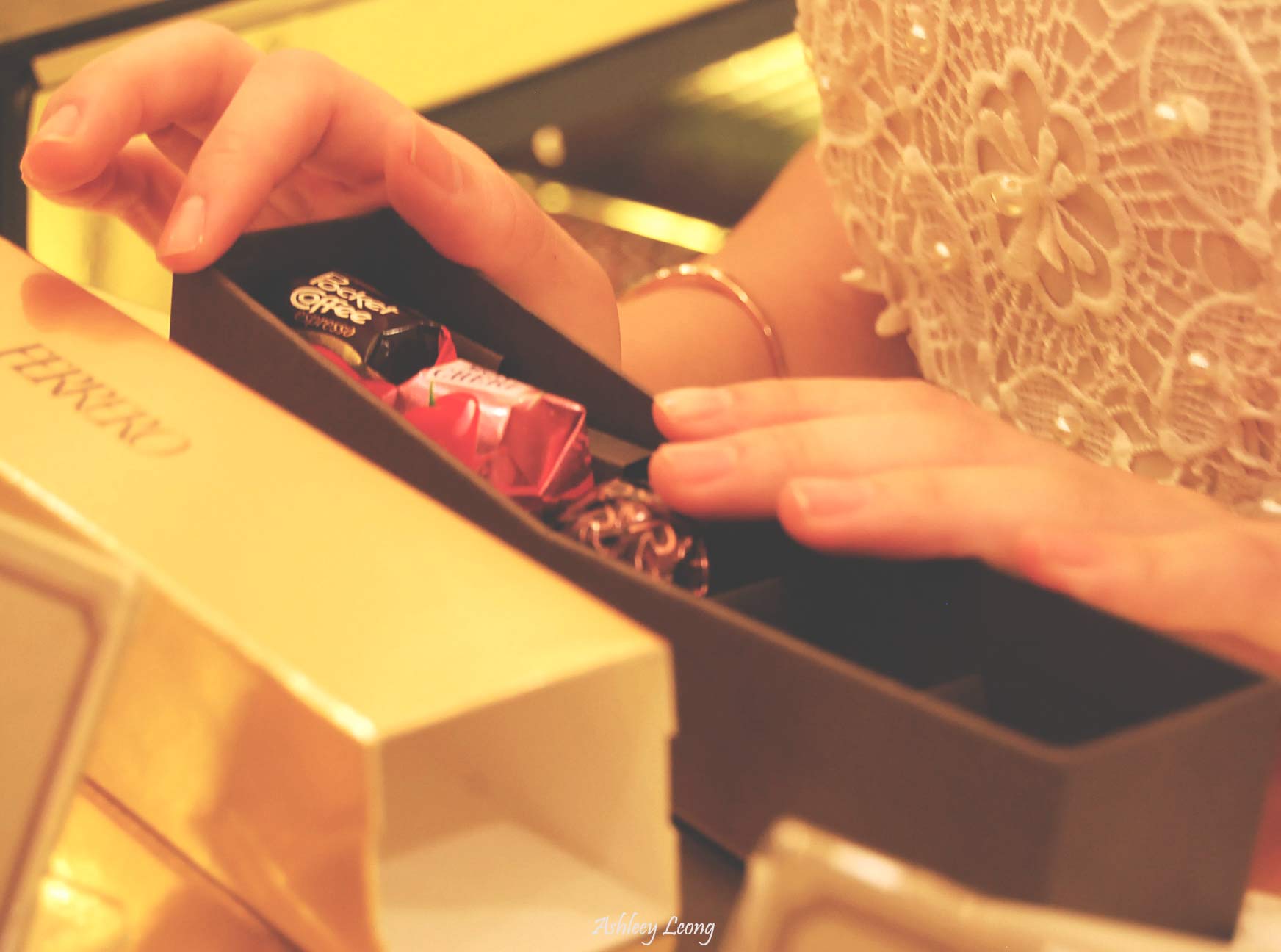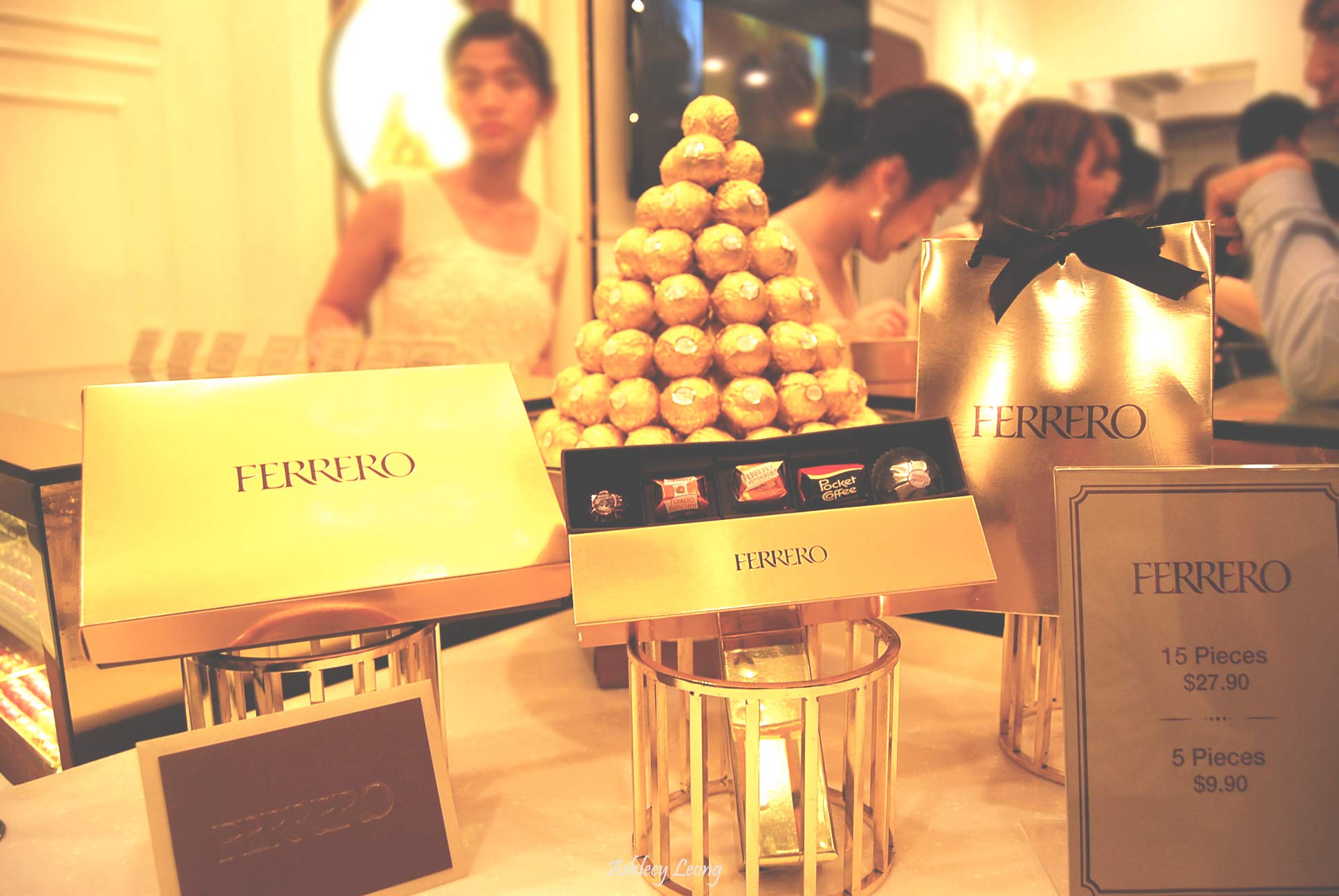 The Pasticceria Ferrero is only available for a limited period during this festive season from 27th November 2014. The store stocks exclusive pralines – Ferrero Tenderly White, Ferrero Cappuccino, Ferrero Tenderly Nougat, Ferrero Manderly, Mon Cheri, Pocket Coffee, Kusschen White, Kusschen Milk, Kusschen Dark, Raffaello and Ferrero Rondnoir; the latter 2 pralines are currently part of the assortment in the Ferrero Collection. 
Along with these, Ferrero Rocher once again brought in its all-time Christmas Limited Edition Rocherone and the Christmas Pyramid.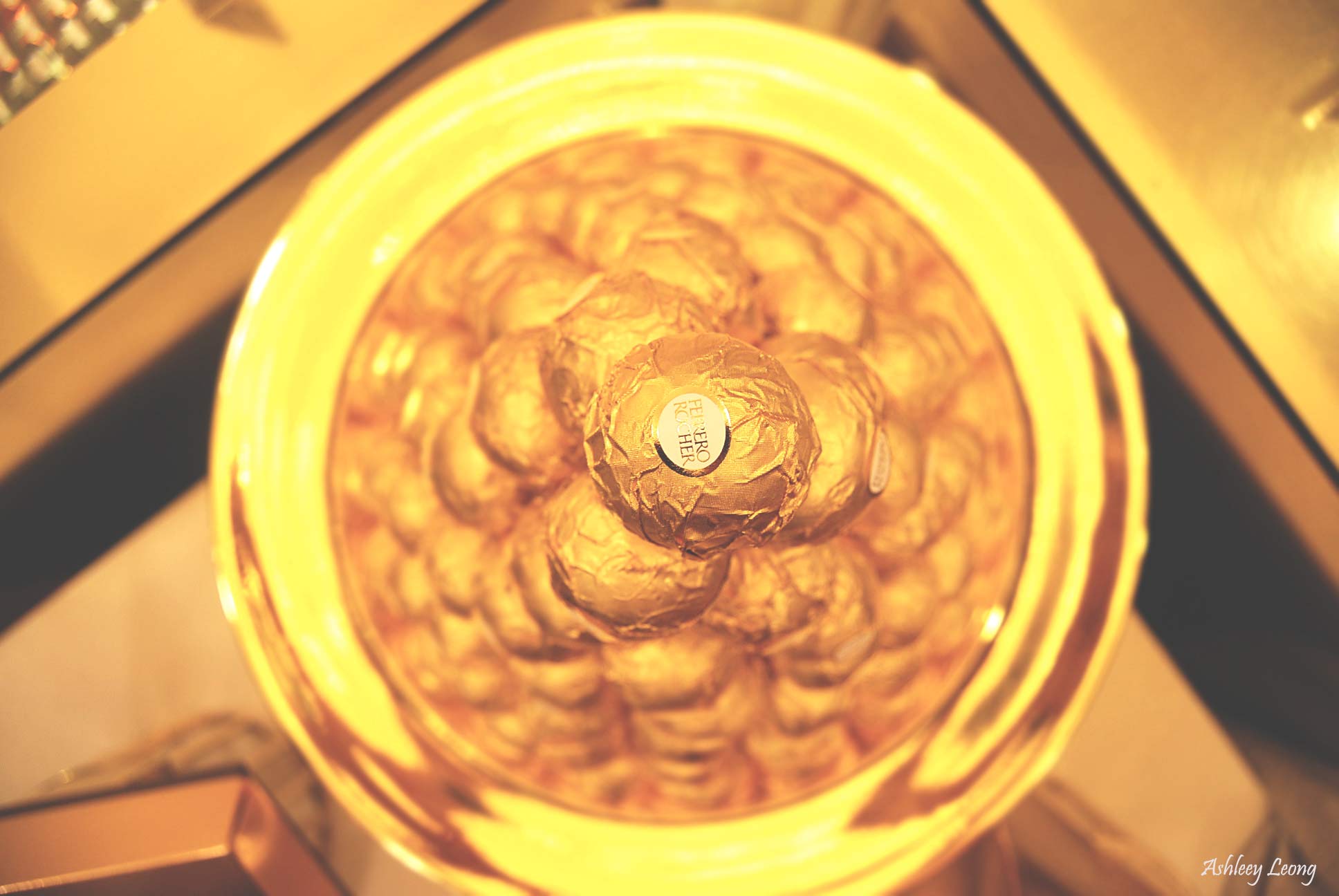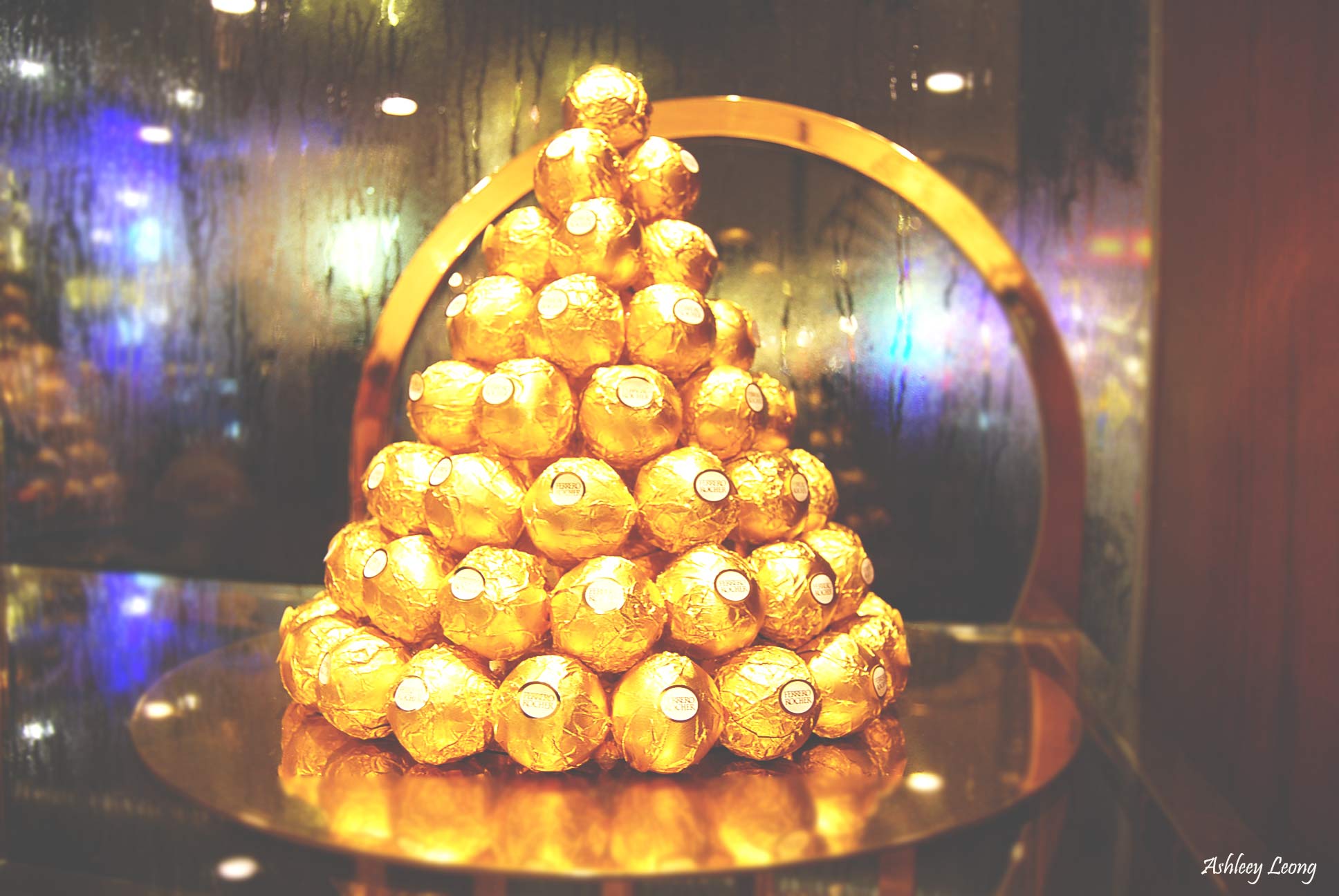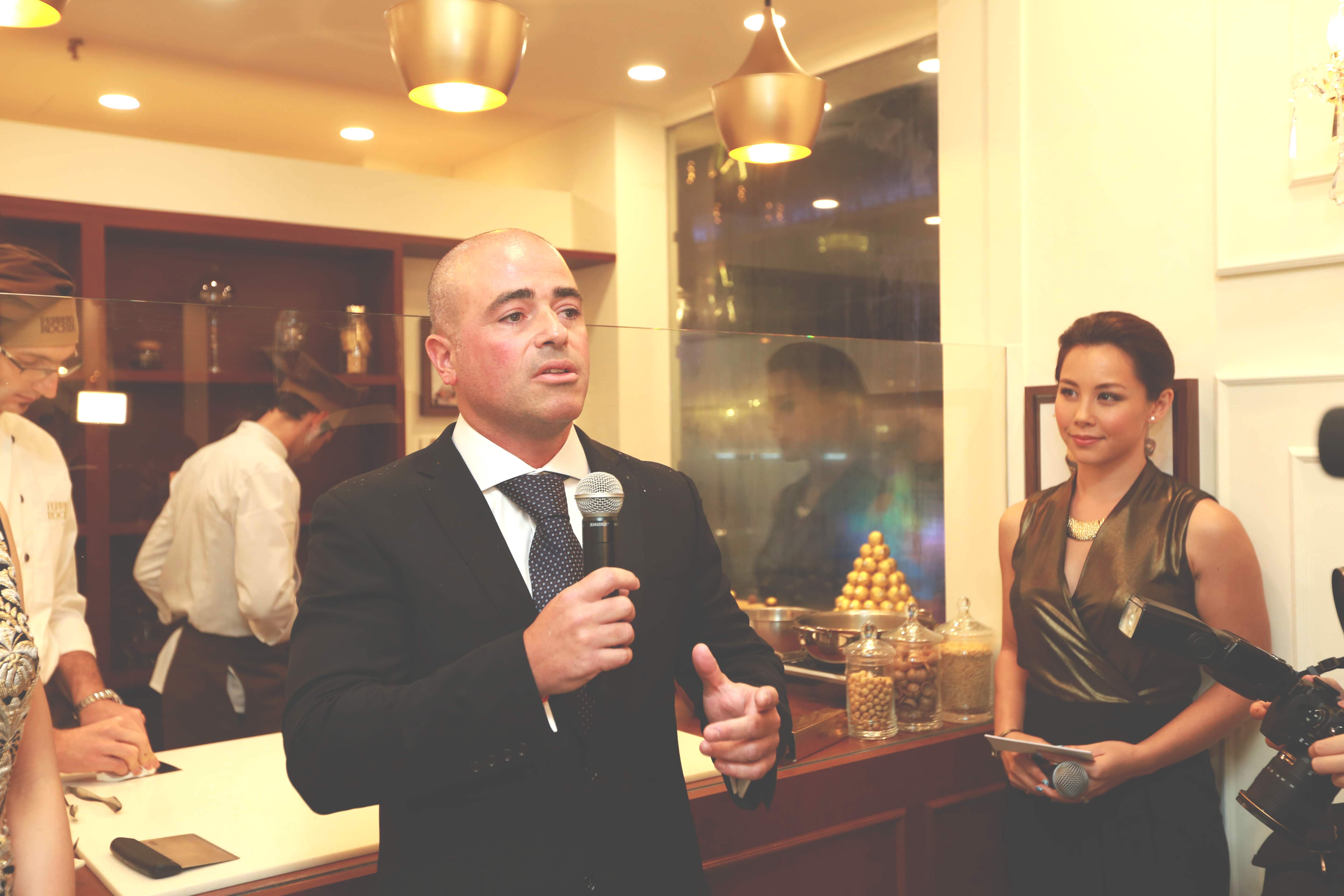 Leonardo Perrone de Almeida stated, "Ferrero Rocher has always celebrated the spirit of giving. The fine elegance of our pralines makes them the special gift for precious moments. This exclusivity is further underlined by our long Italian Heritage, high quality ingredients and the delicate process that goes into every chocolate we produce."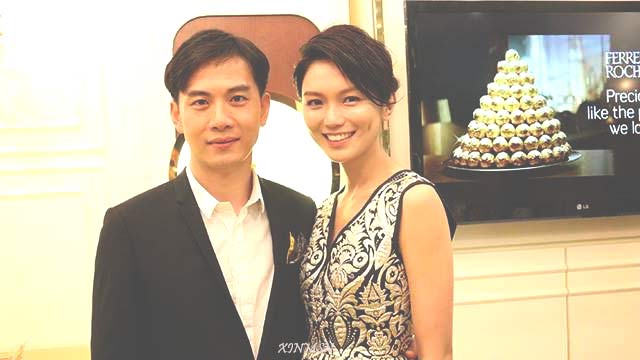 Life is filled with simple pleasures and moments with deep laughter are divine. So, why not? Little satisfying effects certainly make everyone's day. Let's indulge in luxury with the cherished ones!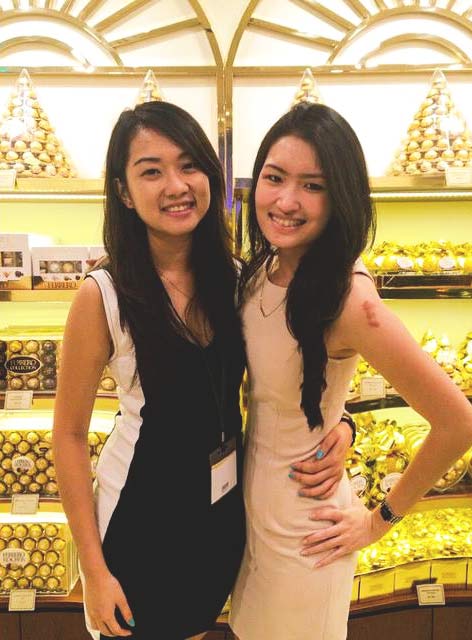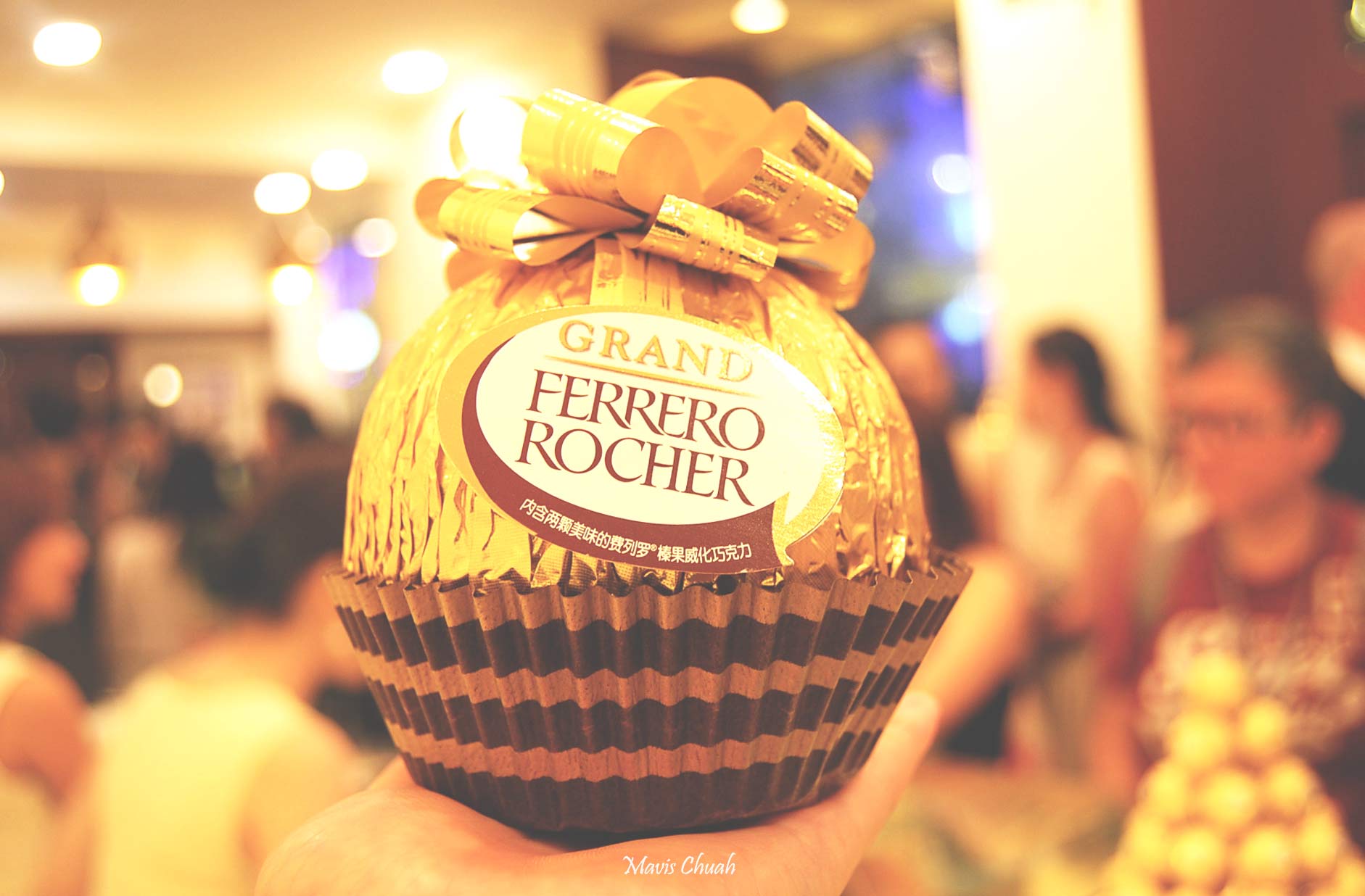 xx Merry Xmas in advance everyone xx
|| The Pasticceria Ferrero @ Wisma Atria is only available for a limited period during this festive season from 27th November 2014. ||
####