After more than a year of 'online' encounters, This is Live! Concert Series will surely bring joy.
Kicking off with a two-night 'Mandopop Evenings' of fourshows on 19 and 20 November 2021, this 'offline' and 'tangible' experience will also delight English music fans on 17 and 18 December 2021.
These 90-minute concerts will be held in collaboration with Friends of the Gardens, Gardens by the Bay at the gorgeous Flower Field Hall, and headlined by talented local singers and musicians, who have garnered a steady and loyal following that have missed the thrill and spontaneity of 'in-the-moment' live performances.
Best of Divas by Skye Sirena – $58
19 November (6 PM)
Relive the emotive concerts of stars like A-Mei, Jolin Tsai, Stefanie Sun as well as Hebe Tien, and be mesmerised by the powerhouse vocals of Skye Sirena, who has charmed audiences since she was 9 years old and has performed professionally and extensively in musicals, concerts and events.
The Best of Romantic Duets by Skye Sirena and Wilson Huang – $68
20 November (6 PM)
Romance is in the air for nights out with the bae, while swaying and singing along to songs. Singer-songwriter Wilson has loved music ever since he can remember, and is a self-taught guitarist and keyboardist. He is currently working on an EP targeted for a March 2022 release, together with a concert.
Best of Heavenly Kings by Leon Lim – $68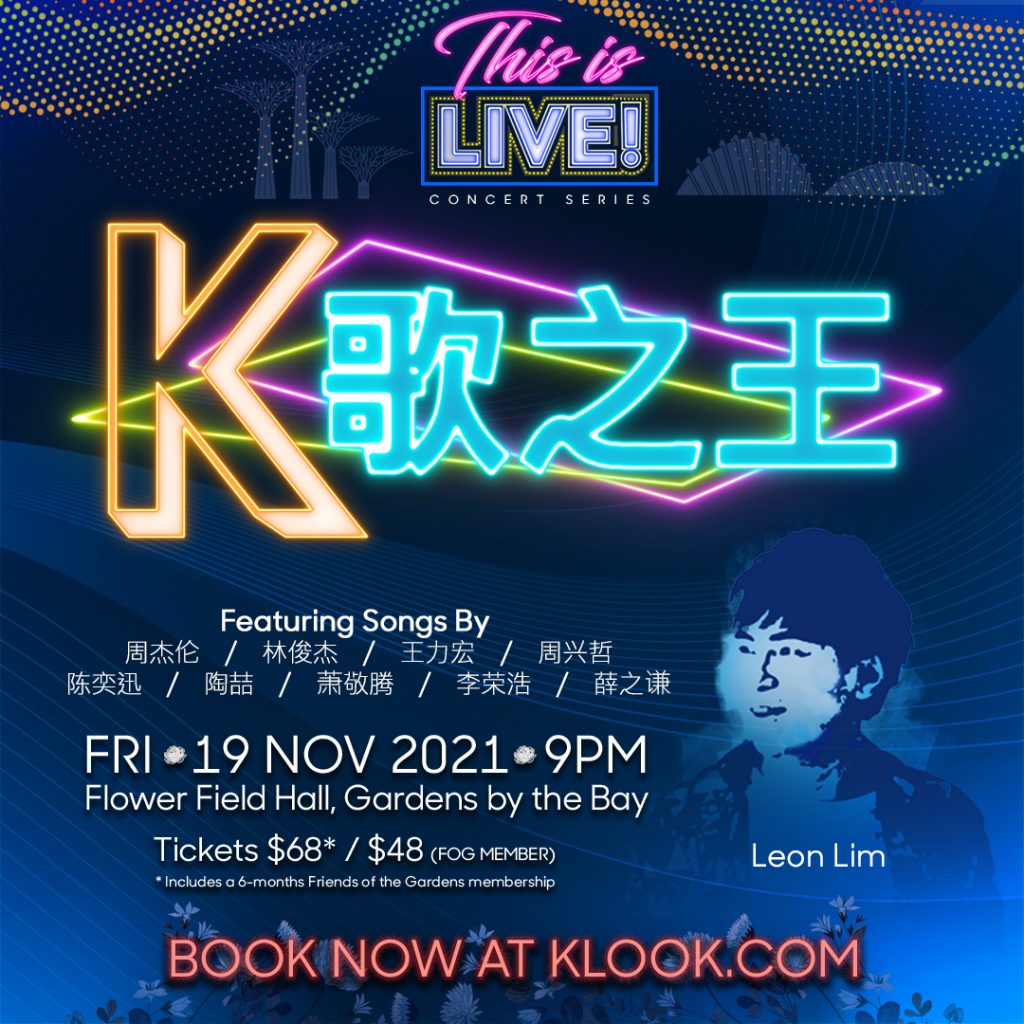 19 November (9 PM)
Enjoy popular karaoke tunes from the 'best of the best' male Mandopop singers such as Jay Chou, JJ Lin, Wang Leehom, Eric Chou, Eason Chan, David Tao and Li Ronghao by prolific performer Leon Lim, who has performed with stars like Kit Chan, JJ Lin and Wang Leehom.
Best of Power Hits by Wilson Huang & Skye Sirena – $78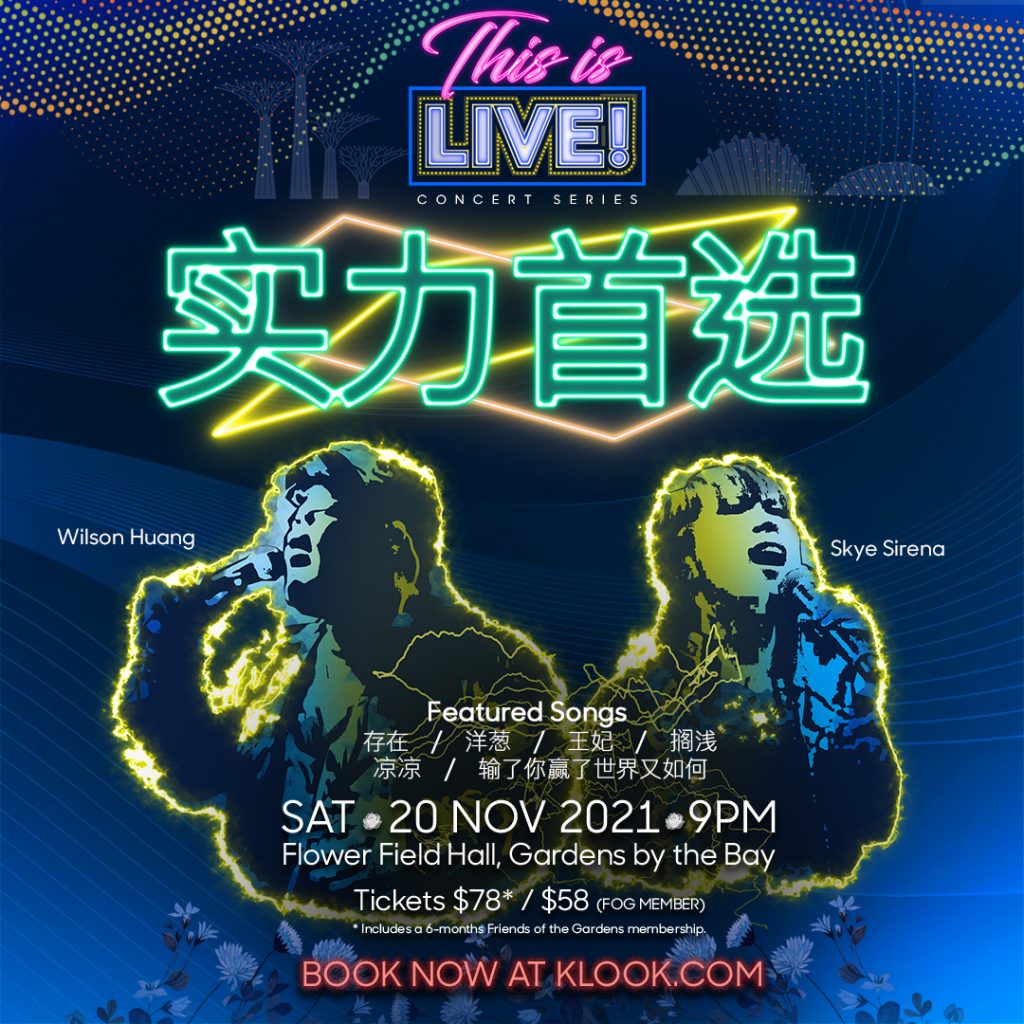 20 November (9 PM)
A full-on showcase of passionate 'powerhouse' songs by Gary Chaw,Shin,Chang Yu-sheng, Terry Li, G.E.M., this session will bring the audience on a journey of emotions, only possible in a live setting.
Tickets are now on sale via Klook.
Ticket price includes a 6-month Weekday Friends of the Gardens adult individual membership (Terms & Conditions apply).
FOG members enjoy preferential ticket prices starting at $38.
Audience must be fully vaccinated or produce a negative result of PET taken 24 hours before expected end of event