Singapore nude male model, Jake, the water polo player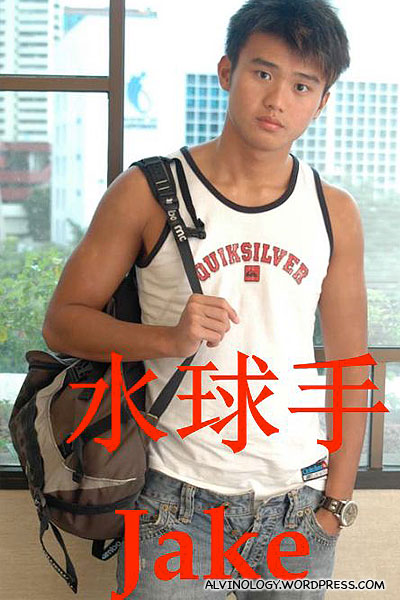 As I have reiterated previously, the ladies in Singapore are not the only one who are getting into the act of showing off their nude bodies online; our gentlemen are equally into it too.
Someone called "Squarix Rant" sent me this tip-off about a Singaporean male nude model called Jake.
Here's a series of photos of Jake which was found in a Chinese gay website:
Judging from this blog written by one of Jake's friend (via Squarix Rant), Jake seems like a pretty normal tertiary student. You really can't judge a book by it's cover. Beneath the innocent outlook is a daring nudist streak.
Then again, Jake does have a pretty good body which he had trained hard for. It's his rights to flaunt it the way he wants. 🙂
Technorati Tags: nude water polo player, nude singapore boy, nude singapore water polo player, water polo player jake, singapore male nude model, chinese gay porn site, singapore gay porn, singapore muscle boy nude, nude male singapore tertiary student, squarix rant, singapore boy penis, singaporen boy jake nude, naked singapore male model jake, full frontal gay porn, full frontal singapore male model jake, jake full monty, singapore jake full monty, water polo player full monty