As we are all adapting to the new normal in this post-pandemic world, our desire to wander, experience and discover is stronger than ever. It's time to get excited about travelling again and welcome 2022 in high spirits. Exciting travel treats are awaiting us both here and overseas, as you'll learn from this special must experience list we have curated for your readers across a broad range of interests.
From new attractions to flagship hotel openings and fresh international experiences, some or all of these unique experiences are sure to deliver excitement in 2022.
New and unparalleled views right here in Singapore
Those who want to enjoy a great experience somewhere local can take 2022 to new heights right here in Singapore on Mount Faber Leisure Group's newest attraction, SkyHelix Sentosa, slated to open on 15 December 2021.
On Singapore's highest open-air panoramic ride, guests will ascend 79 meters above sea level in a gentle spiral motion and soak in 360° views of Sentosa and the upcoming Great Southern Waterfront, while enjoying a cool drink. The attraction will also be the first on Sentosa to achieve carbon neutrality.
SkyHelix Sentosa is also a beauty to behold, boasting a stunning helix-like vertical structure and energy-efficient LED lights that illuminate throughout the night. Tickets are priced at $18 per adult and $15 per child – a reasonable price for a unique experience you cannot find anywhere else in the country.
To book, visit here.
Experience the glamour of Monaco
Making a trip from Singapore to France on a Vaccinated Travel Lane? Consider adding Monaco to your itinerary. Welcome 2022 in style, by experiencing the European coast on Lanéva, a 100% sustainable luxury boat. Glide in style, sustainability, and silence as you take in the picturesque scenes of Monaco.
Lanéva sells and rents its boats for half-day or full-day long experiences in and around Monaco, along the French Rivierato Cannes or San Remo,Italy being amongst the possibilities.
The flagship-branded Hilton Singapore Orchard opens on 1 March 2022
Singapore will soon be home to Hilton's largest property in the Asia Pacific region. Opening 1 March 2022 after a major refurbishment of the current Mandarin Orchard Singapore, Hilton Singapore Orchard will be an inspiring landmark hotel with a core focus on sustainability. From the guest rooms to the dining the hotel aims to implement sustainable materials and practices in as many ways possible.
The 1,080-room hotel will bring guests a suite of modern accommodation options and boast a compelling collection of award-winning world-class dining experiences, including the highly anticipated return of Osteria Mozza by celebrated chef Nancy Silverton.
Hilton Singapore Orchard will also be the ideal destination for extraordinary events and milestone celebrations, offering one of the largest venue spaces in the area with 16 inspiring events spaces, including two ballrooms.
Guests can make reservations for 2022 here.
Limited-edition itineraries with andBeyond
Conservation-led luxury travel company andBeyond marked its 30th anniversary by launching a series of limited-edition itineraries designed to highlight its commitment not only to the preservation of wildlife and the environment, but also to educating travellers on the role of sustainable travel in conservation.
The collection of experiences launched includes a glimpse of South Africa's magnificent marine phenomenon, the Sardine Run, as well as an insider's view of some of the most significant conservation projects in Argentina, the opportunity to follow in the footsteps of a lion translocation that reversed a local extinction in Rwanda, getting to know about tiger conservation in India to discovering the origins of Botswana's famed Okavango Delta and learning the art of guiding andBeyond-style while exploring the Serengeti on foot.
Led by andBeyond's top conservation experts, all journeys are once-off bucket adventures scheduled to take place in 2022.
andBeyond Grumeti Serengeti River Lodge
andBeyond's all-time favourites in Tanzania's Western Corridor, andBeyond Grumeti Serengeti Tented Camp, is undergoing an extensive rebuild to emerge as andBeyond Grumeti Serengeti River Lodge. With interior design by Fox Browne Creative and architectural design by Jack Alexander, the rebuild will utilise the existing footprint of the former structure to redefine the classical tented camp look in a form that will least impact the natural landscape. Reinventing the traditional safari tent, the new lodge will be even more luxurious and contemporary, while retaining the rustic and tactile nature of the original camp.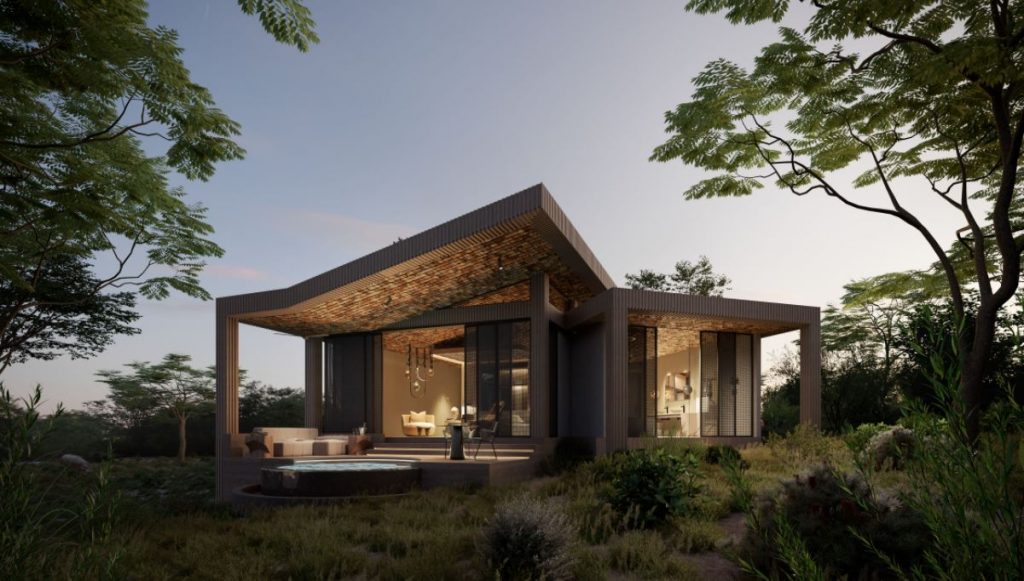 As with all andBeyond projects, sustainability will be key in the rebuild and the new lodge will include a 130kWh solar system, which will allow it to run on 80% renewable energy. An extended selection of new guest experiences is being developed in time for its launch on 6 June 2022.
These will combine with the rich resident wildlife of this remote corner of the Serengeti, as well as the lodge's ideal location for experiencing the thrilling river crossing and vast herds of the Great Migration.
Sightsee and save with Go City
Go City offers sightseeing passes for destinations around the globe, giving you the freedom to do what you want, when you want, while making great savings as you go. With Go City passes, you can say goodbye to multiple entry fees and paper tickets. One price, one pass, and everything you need, right there on your phone.
Visit bucket-list attractions, explore the city on a top tour, and discover plenty of hidden gems, all handpicked by Go City's local experts.
Go City covers 25 cities across four continents, with international travel opening soon, book your Go City passes and enjoy a fuss free trip at a great value.
Visit here for more information.
The Great Room
Hospitality-led coworking space operator, The Great Room, opened their fifth Singapore location in November at Afro-Asia, an LEED-certified sustainable building.
Designed by award-winning designer Joyce Wang, the coworking space integrates human-centric design, workplace wellness and sustainability into an urban setting for the modern worker.
Travellers visiting Singapore or any of The Great Room locations can enjoy day or week passes so they can mix business and pleasure. The Great Room also has spaces in prime locations in Bangkok and Hong Kong and can be an immediate purchase online.