The Mandai Wildlife Group was officially announced as the new corporate identity to replace 'Wildlife Reserves Singapore', and encompasses both the zoological park operations and the on-going rejuvenation work at the Mandai precinct which are helmed by the Group.
The ever-popular Singapore Zoo and Night Safari retain their names, River Safari is renamed River Wonders to better reflect the experience it offers of taking guests on a meandering walk through the aquatic world of freshwater habitats.
Mandai Wildlife Reserve will also later welcome Singapore's new bird park, replacing the Jurong Bird Park. The new park, to be named Bird Paradise, brings guest on a journey into the amazing world of avian wonders. Dedicated to bird conservation, it will house one of the largest numbers of threatened avian species under human care.
Rounding up the wildlife park experiences in Mandai Wildlife Reserve will be Rainforest Wild, which offers explorations within a rainforest setting where habitat, adventure and animals are weaved together into one compact experience.
A new Masterbrand Mandai that embodies the passion and commitment for a thriving, biodiverse planet was also unveiled alongside the new corporate identity. The new brand world is inspired by nature and the animals under its care, which continue to spark a sense of wonder amongst guests.
Its new tagline, 'Come to life', serves both as an invitation – to come closer to nature and experience the wonders of wildlife at Mandai Wildlife Reserve, and a call – to act and protect the planet by making better choices every day.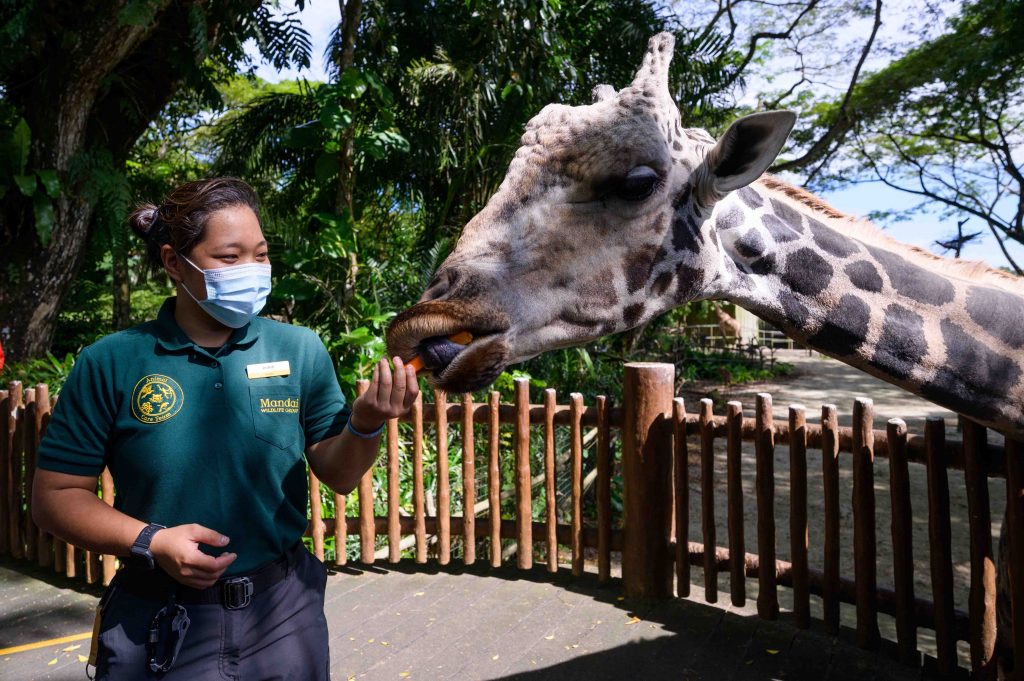 The Group will continue to support field conservation work by deploying its wildlife expertise in the areas of conservation planning, veterinary services, animal care and research. These efforts will be complemented by funding and in-kind contributions, which have amounted to more than $10 million over the last five years.
This work includes protecting local wildlife through funding and participating in research programmes, as well as the treatment and rehabilitation of 1,500 rescued animals at its two animal hospitals each year.
Conservation contributions will be scaled up through Mandai Nature, jointly established by Temasek and Mandai Wildlife Group. Working closely with conservation partners across the region, Mandai Nature champions the protection of threatened species and the habitats they live in, while bringing benefits to local communities. Mandai Nature will also apply nature-based climate solutions to protect the region's green and blue ecosystems, including forests, grasslands, wetlands, mangroves, and seagrass beds.
Mandai Global will establish and operate new lines of business anchored in creating positive outcomes for nature and wildlife that span the experience economy, ecotourism, edutainment, and green technology. It is seeking partnerships with like-minded organisations committed to doing well through doing good. Examples include working with partners to curate nature-based experiences for discerning travellers and exploring new platforms to strengthen the reach to audiences beyond its parks, into living rooms and devices.
Aside from the new developments under the new Mandai Rejuvenation Project, Mandai Wildlife Group continually re-invests in its wildlife parks.
Amongst the enhancements in the pipeline for the existing parks include a new amphitheatre at the Night Safari and a revamped Kidzworld in Singapore Zoo. To transcend the boundaries of its physical parks, the Group is innovatively expanding the use of digital and virtual content.
In complementing the suite of virtual learning journeys and back-of-house guided experiences, parents and children can also look forward to Ranger Buddies, an expanded programme with new exciting phygital activities. Through daily learning missions, every child can become an everyday hero to champion positive change for themselves, others, and the environment.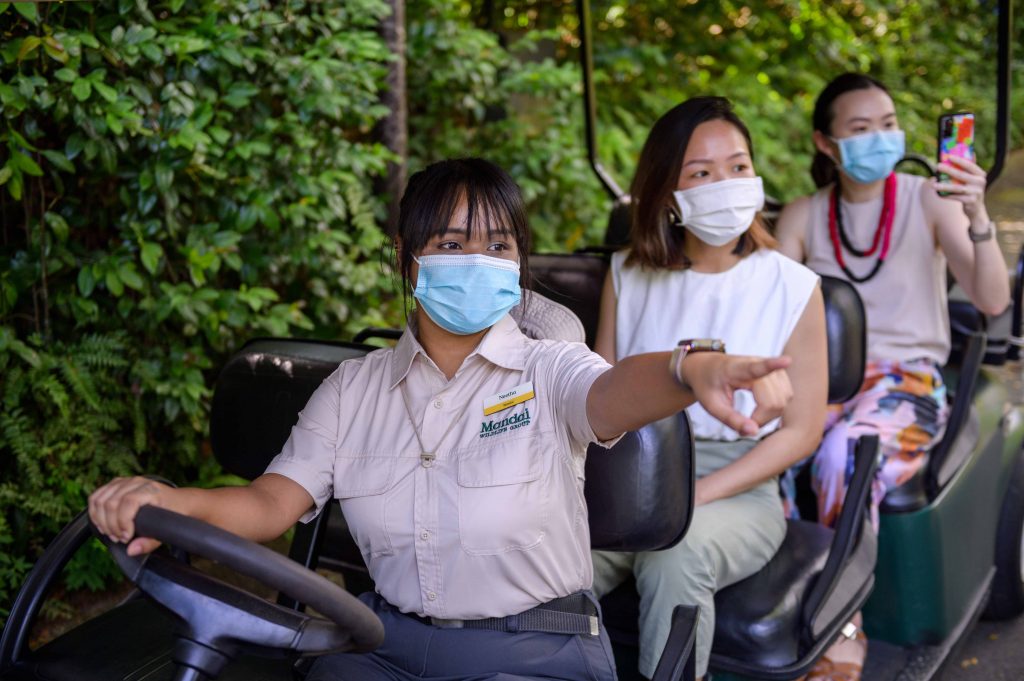 The roll-out of the new brand identity and logos, along with additional visual assets, has commenced with a change in the Group's corporate attire and the roll-out of new platforms such as the website, social media channels, e-tickets, and key park signages.
The complete brand changeover is expected to take place by the end of 2022.