If you love bikes as much as I do, then you know exactly the difference between using a normal bike and using an interior bike when it comes to motivation. Working out is not always easy, especially in the times we are living, but the Schwinn IC4 bike just got me hooked for it. For more info about this wonderful indoor bicycle, click here to learn more.
I must admit – when I first got this indoor bike, I did not know exactly how to use it and I can say for sure that I was not prepared to start using it right away, so I got sore muscles for an entire week after using it. Don't get me wrong, the bike did its job splendidly, it's a super-effective bike that works out every leg muscle, the problem is that you need to be prepared for it.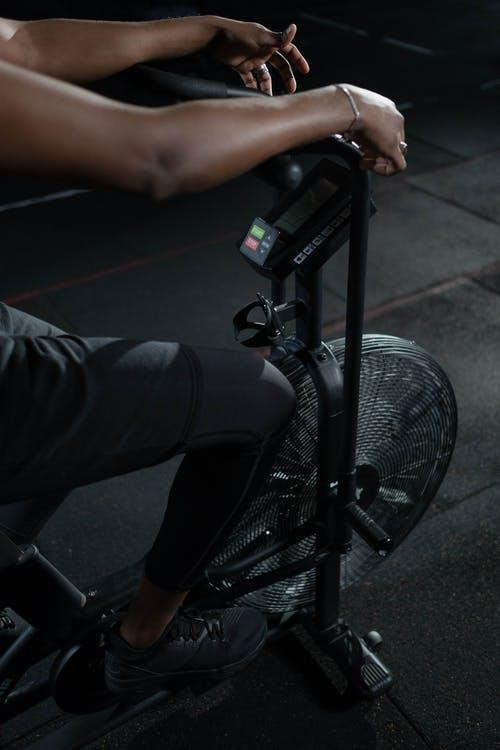 Schwinn IC4 is a state-of-the-art indoor vibe and the reason why I bought it is because I love the fact that you can directly sync your workouts with popular cycling apps via Bluetooth! It also has a wide LCD screen that helps you track time and multitask while you're working out.
But before you do that, I would recommend you start doing your stretch routine before jumping right into working out. This stretch routine is going to help and warm up your body and your workout will be more efficient, too! Also, forget about getting sore muscles, because this bike has an amazing setting where you can gradually increase the intensity of your workout so your muscles will naturally warm up.
Another important factor that I want to talk about is seat adjustment. Comfort is mandatory while working out – you don't want to stress your body in uncomfortable positions. Make sure you adjust the bike seat to fit your height and do check on the pedals, too!
Whilst working out on an indoor bike is not that much different than working out outside, for me it even proved out to be much more fun. I usually watch my favorite series on TV while working out, so getting immersed into my favorite tv show brings a benefit to my health. I do have a little piece of advice for you here – make sure you do not exhaust yourself by picking a good pace and adjusting the intensity level of your workout.
Don't you just hate when you stumble upon a great workout but it turns out you don't have the equipment to do it? Forget about this – Schwinn IC4 comes with two 3 lbs. dumbbells that are just perfect for any kind of workout!
Working out on Schwinn IC4 is my favorite part of the day – I just make sure that I have enough water around me because I like to stay hydrated while working out. This indoor bike helps me relax and keep my mind off stressful workdays and other anxiety-inducing situations but also helps me keep my good posture. Sometimes, I don't have enough time to go to the gym, so having this indoor bike right in my living room helps me save precious time.
You might be wondering why I love this bike so much – the answer is pretty simple, it has a lot of diverse and entertaining features that help me motivate myself to complete a workout. The first thing that comes to my mind is the AI that allows you to delve deeper into virtual reality with all kinds of races, exotic locales, and wonderful trails from all over the world.
You can even personalize your experience with the wonderful, cutting-edge software of this indoor bike. This allows you to enjoy adaptative workouts and real-time coaching and, honestly, I am so amazed by all of these!
Working out on Schwinn IC4 has become one of my favorites things to do after a hard day at my job! I love gaming and this bike has software that reminds me of virtual reality games that I used to play, back when I was younger. Who even thought of using technology to our health benefit this way?
So, all in all, I have to say that I fell in love with this indoor bike. It is comfortable, easy to use, intuitive, and you can customize the level of difficulty to adjust the intensity level of all of your workouts. My wife loves it, too, because it takes so little space into our apartment!